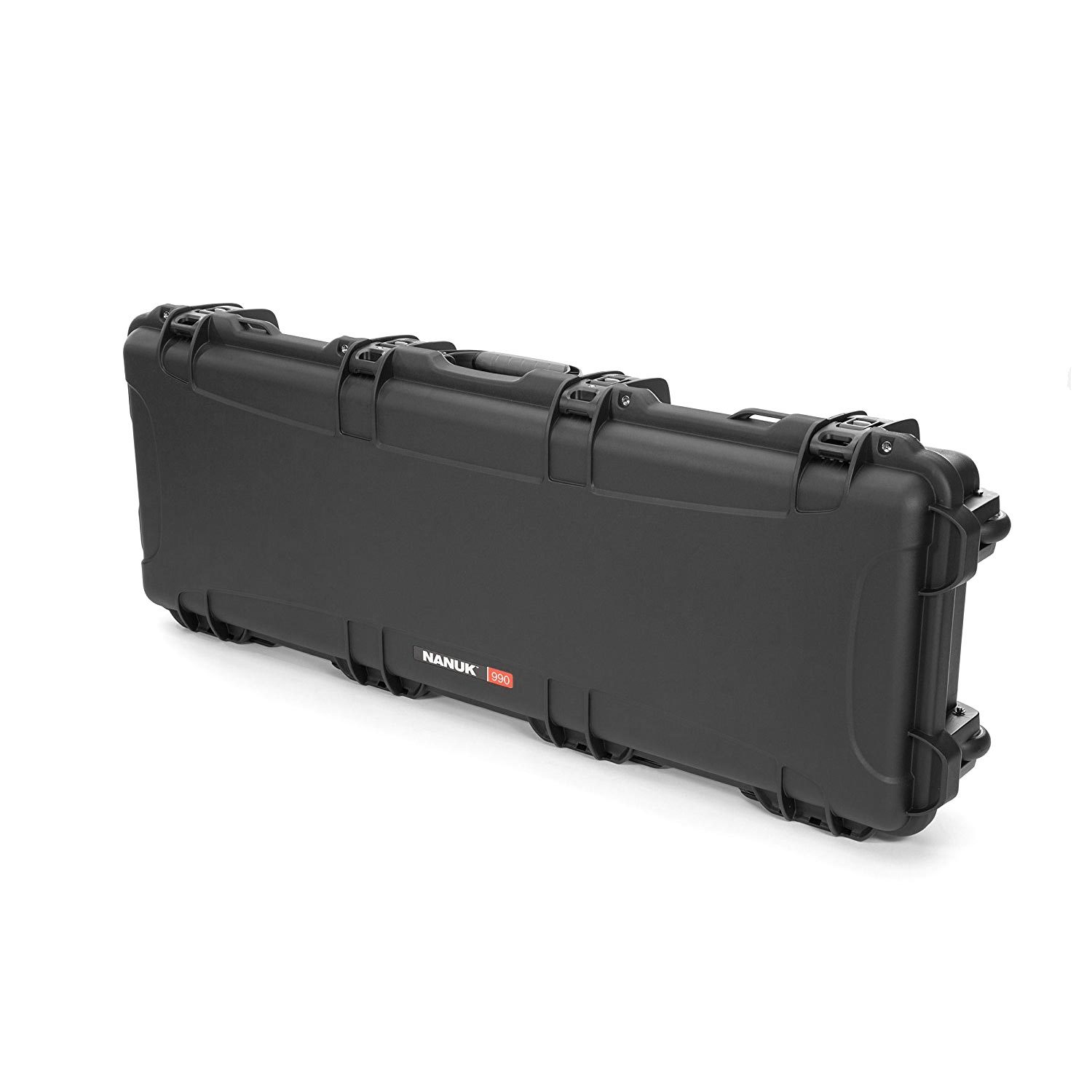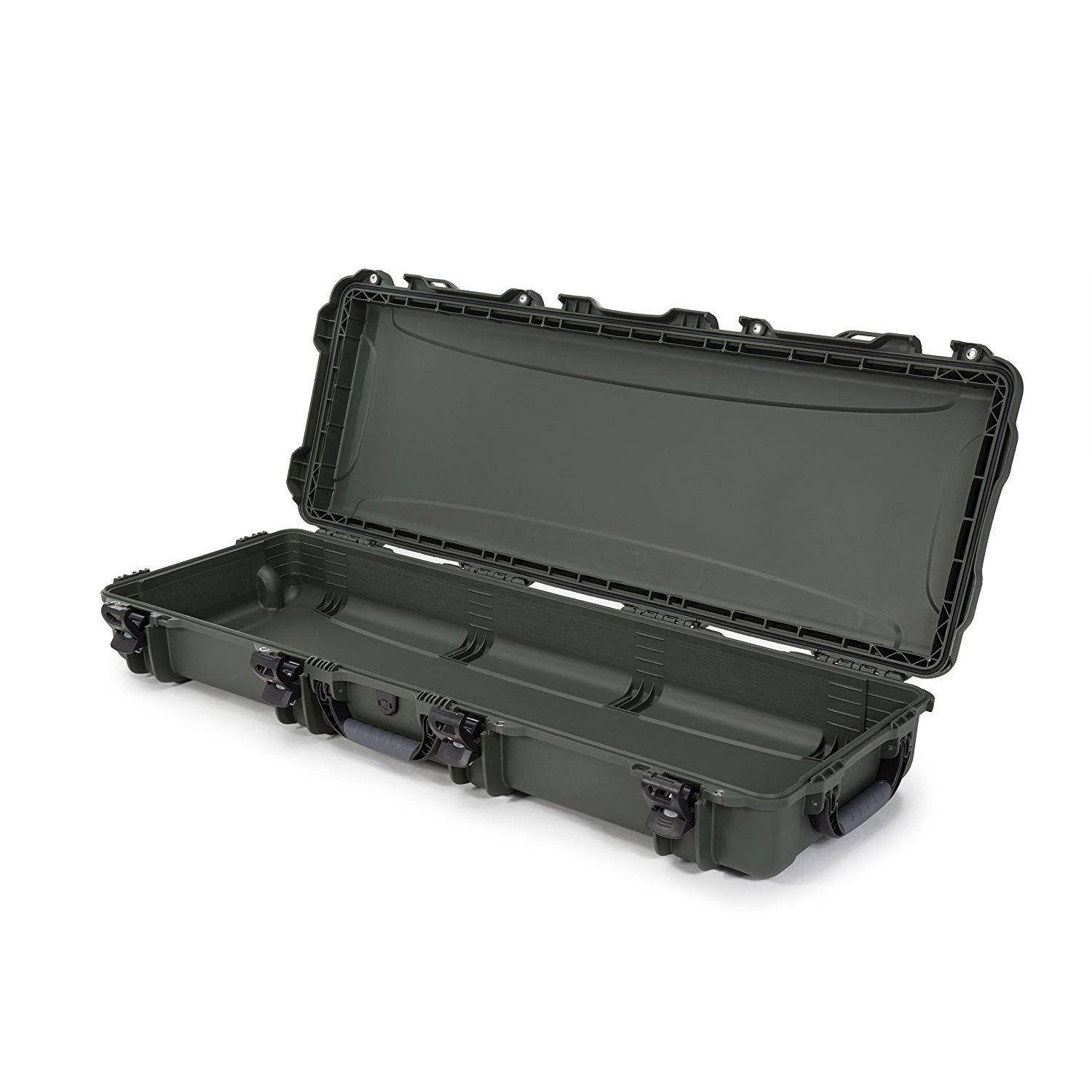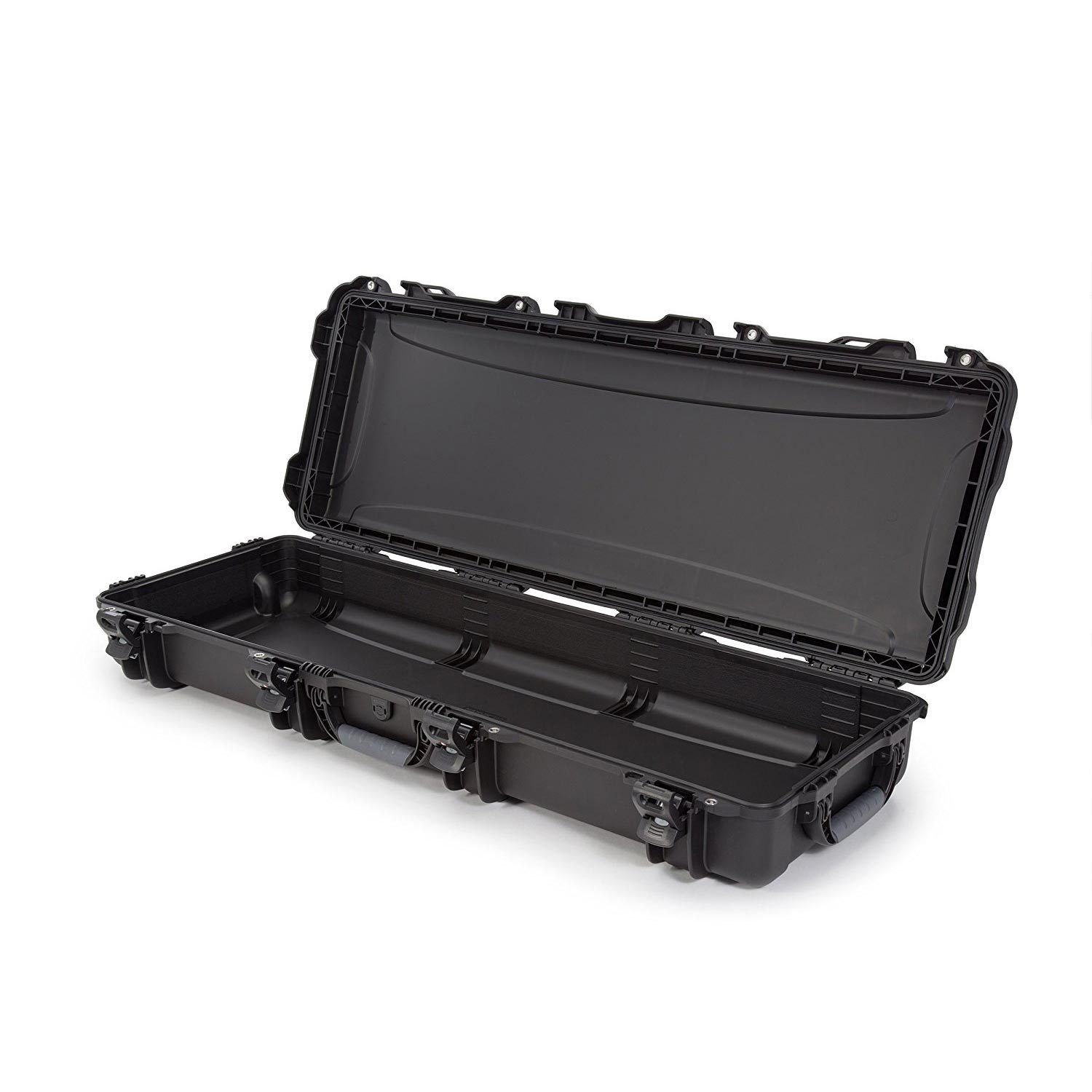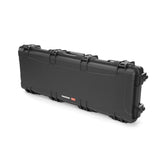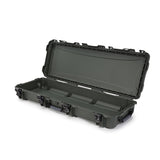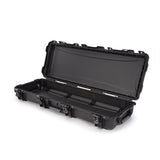 ---
---
About the NANUK 990
A favorite of sportsmen, sportswomen, hunters, law enforcement and the military, the NANUK 990 is built to survive the outdoors, water, dust and abuse of all kinds. At 44 inches inside, this case perfectly fits a single AR-15 or similar... Read more
---
Interior Size (LxWxH)
44 in x 14.5 in x 6 in
1118 mm x 368 mm x 152 mm
Exterior Size (LxWxH)
47.1 in x 17.3 in x 6.6 in
1196 mm x 440 mm x 168 mm
---
About the NANUK 990
A favorite of sportsmen, sportswomen, hunters, law enforcement and the military, the NANUK 990 is built to survive the outdoors, water, dust and abuse of all kinds.
At 44 inches inside, this case perfectly fits a single AR-15 or similar rifle and pistol, or a takedown shotgun and accessories. This military-grade case is also commonly used by photo and video pros as a lighting kit travel case or a tripod hard case.
The NANUK 990 features-two spring loaded handles and rolls smoothly on its polyurethane wheels.
Built to organize, protect, carry and survive tough conditions, the 990 waterproof hard case is impenetrable and indestructible with a lightweight, tough NK-7 resin shell. Its four (4) PowerClaw latches, two of which feature an integrated TSA-accepted key lock, keep your equipment securely locked during transit but accessible for inspection by the TSA when required.
With NANUK's exclusive locking and latching system, your case stays shut and secured until you are ready to open it.
This indestructible MIL-Spec case is equipped with a lid stay feature to keep the case safely open when in use and reinforced stainless-steel eyelets can be used to secure additional padlocks.
The NANUK 990 protective case comes with two soft grip and ergonomic handles to make it easy and comfortable to transport.
The handles feature stainless steel hardware and are spring-loaded to avoid harm way when traveling or during shipping. This transport case is also equipped with an automatic pressure release valve.
This MIL-Spec injection molded case is backed by a lifetime warranty. Inside, products can be secured with solid foam, custom foam or the case can be purchased empty.
Specifications
Exterior Size (LxWxH)
47.1 in x 17.3 in x 6.6 in
1196 mm x 440 mm x 168 mm
Interior Size (LxWxH)
44 in x 14.5 in x 6 in
1118 mm x 368 mm x 152 mm
Weight (Empty)
17.8 lb | 8.1 kg
Base Depth
4.4 in | 112 mm
Temperature Range
Min -20°F (-29°C ) | Max 140°F (60°C)
Max Buoyancy
145 lb | 65.8 kg
Material
Lightweight NK-7 resin
Warranty
Lifetime warranty & 30-day satisfaction warranty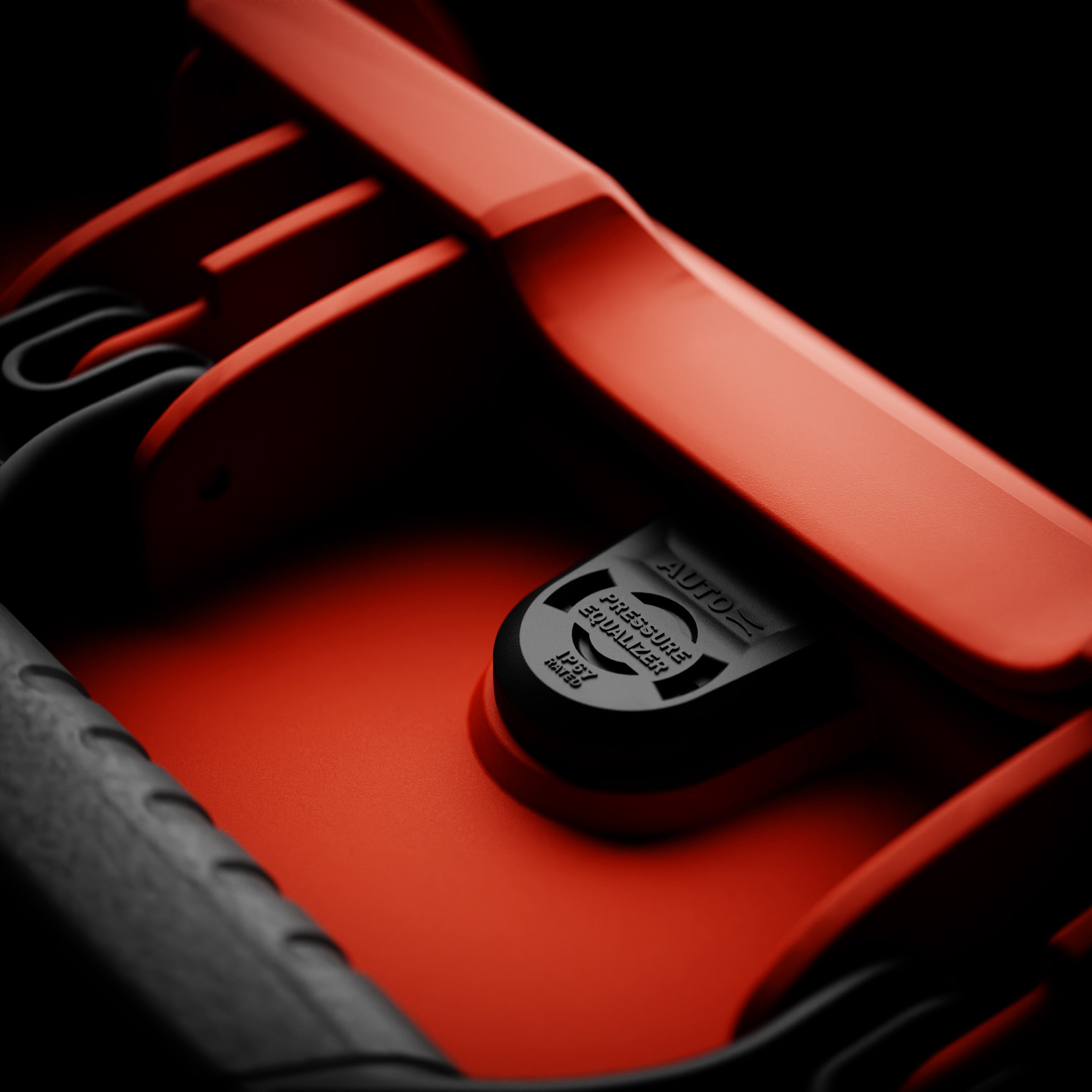 Automatic Pressure Release Valve
Keep your case from sealing shut. Automatically.
Changes in altitude, temperature, humidity and geographic location create a "vacuum lock" which can effectively seal a case shut. NANUK's integrated auto-pressure valve equalizes this atmospheric pressure difference. Using state-of-the-art technology, the micro vent allows air to pass through while preventing water from entering.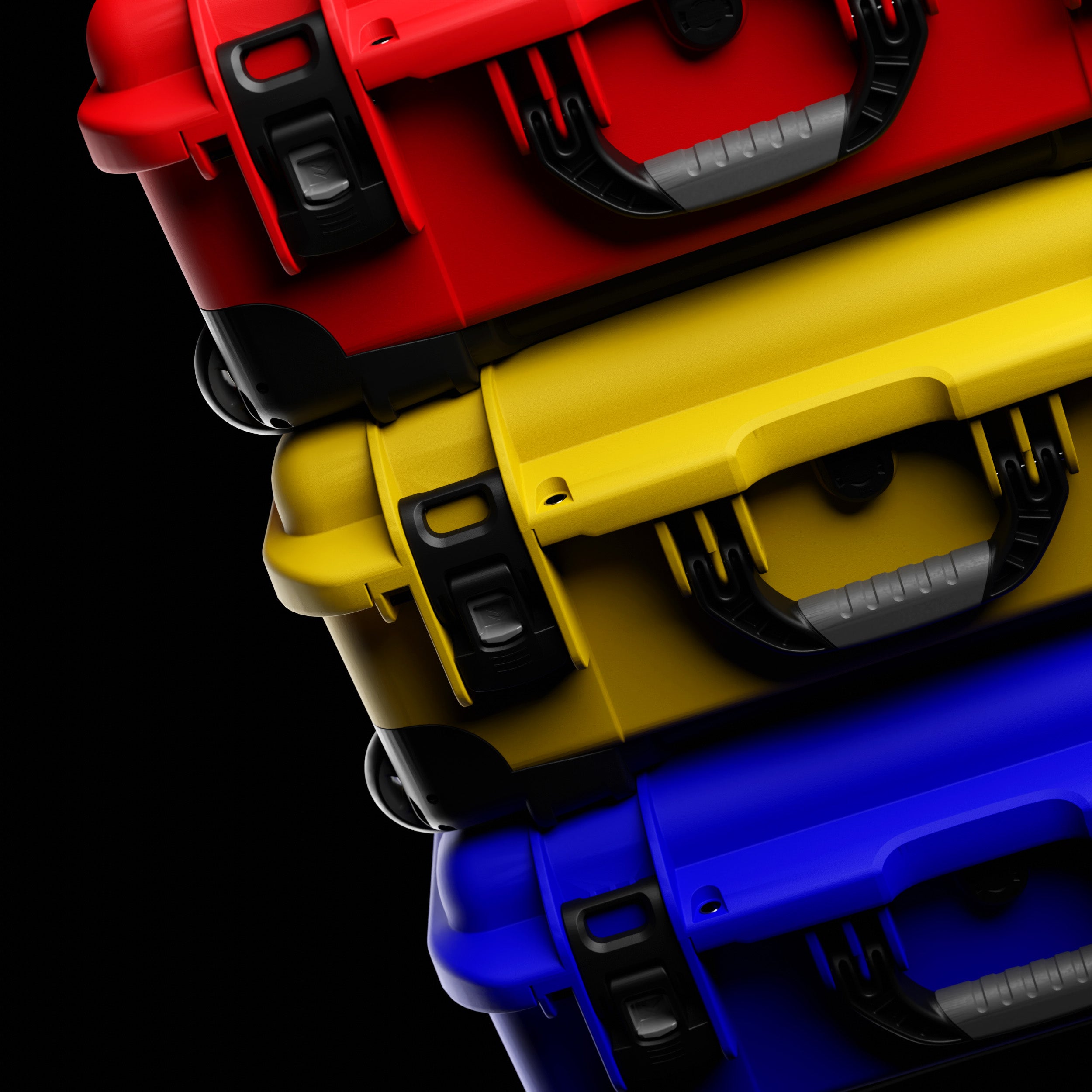 Design & Colors
Stand out with a unique design and color selection.
Rounded corners and chamfered edges merge with strong character lines to deliver a design that is as sleek and modern as it is tough and reliable. Be it for aesthetic preference or more practical purposes, color choice is an important feature for many NANUK users - choose from up to nine colors depending on the case.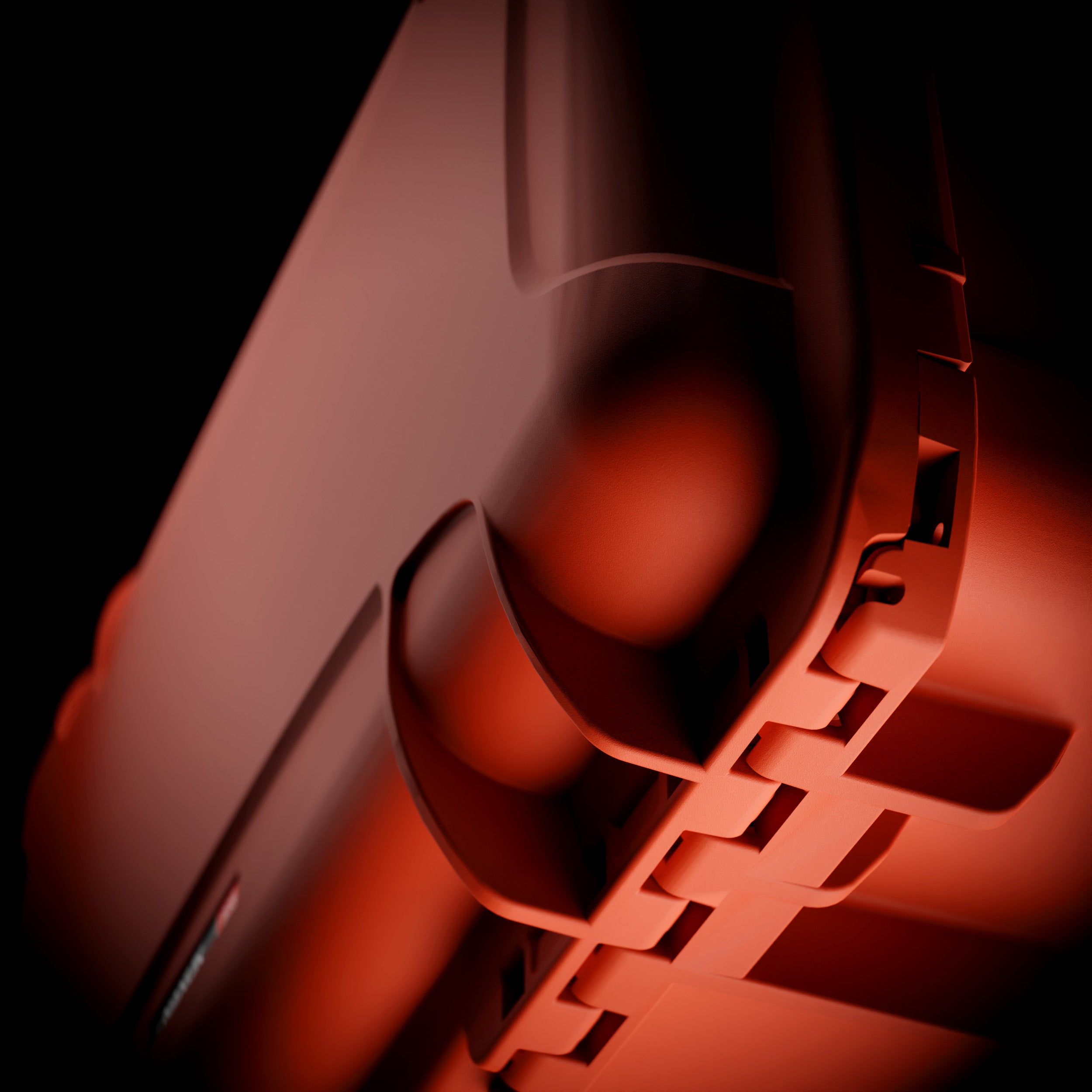 Indestructible & Lightweight NK-7 Resin
Get High-Impact Protection with a fraction of the weight.
Impact-resistant, lightweight, and armed with an NK-7 resin body, this NANUK case is designed with rounded corners, thick, strong walls, and oversized details. No matter what nature throws its way, NANUK is built to survive. This NANUK is shock-absorbent to prevent damage to the case and, more importantly, to the valuable contents.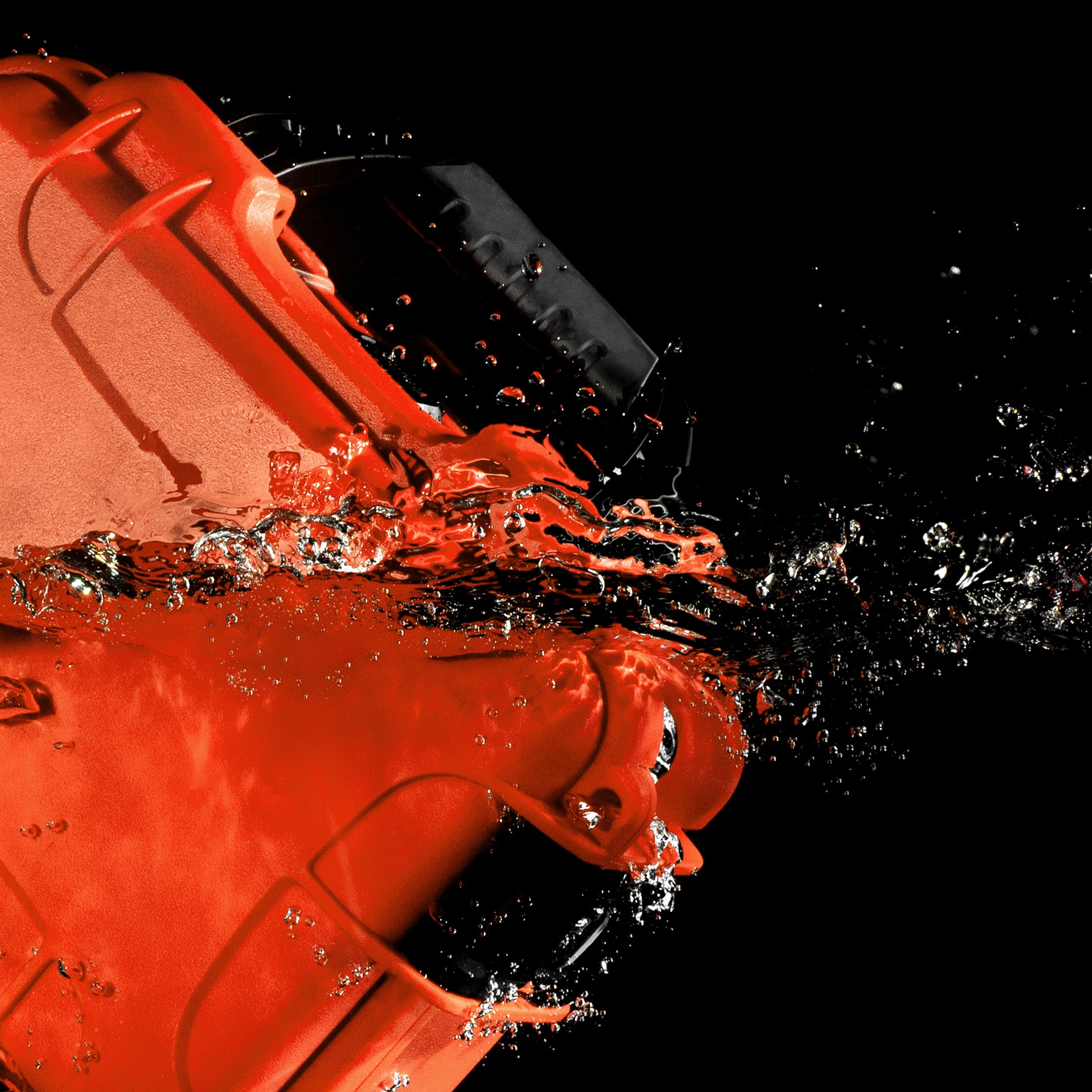 IP67 Waterproof & Dustproof
Go where no case has gone before.
NANUK protective cases were primarily designed for front line protection, search and rescue missions, first responders, military, industrial, marine and diving uses. The professionals that rely on NANUK cases require a reliable, waterproof solution which resists deformation and fatigue. NANUK ensures a long-lasting, watertight seal - nothing gets in – nothing!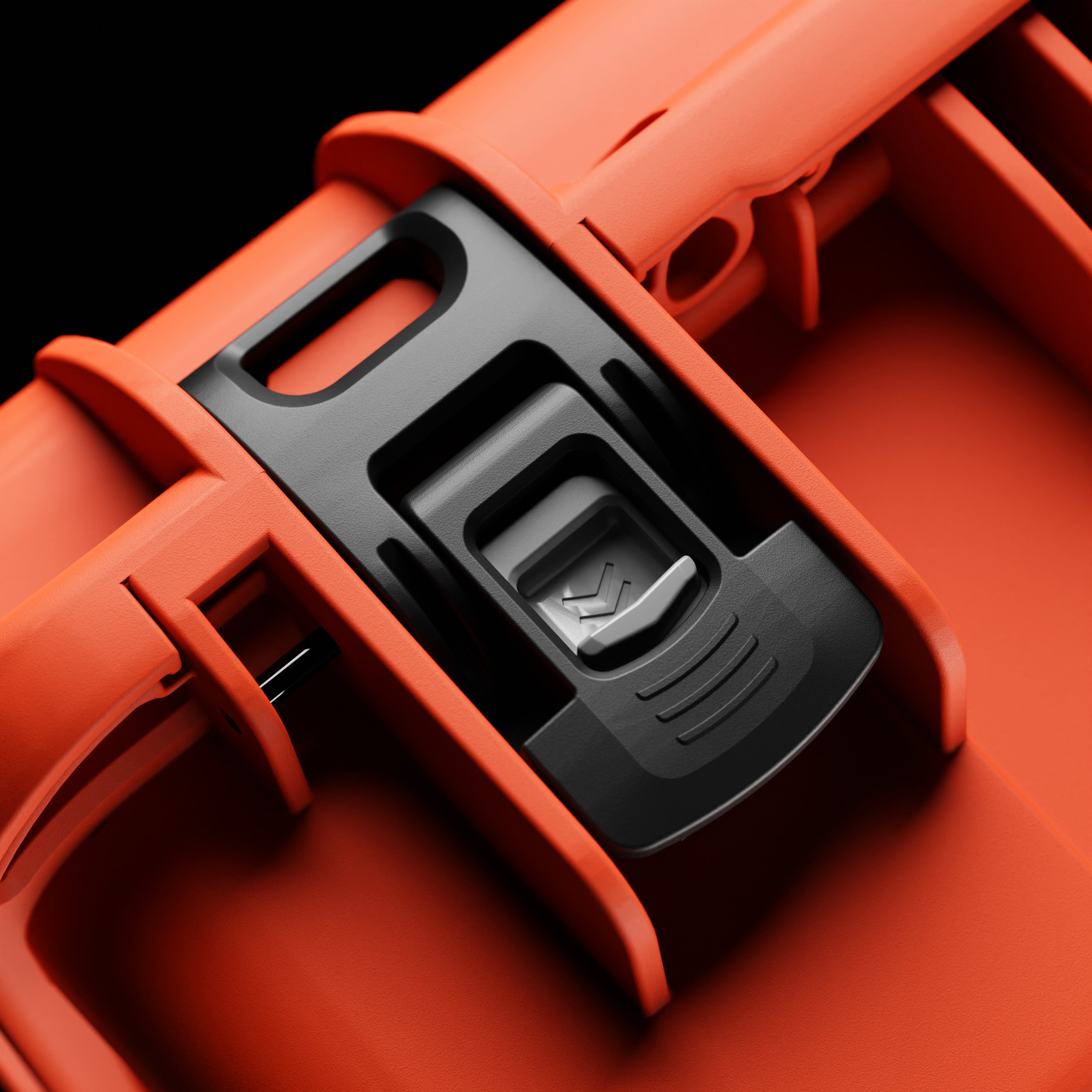 PowerClaw Superior Latching System
Close with confidence. Open with ease.
Ensuring that your smaller gear stays well protected from the elements, this NANUK case's patented PowerClaw latching system uses compressive force and triple action to clamp your case tight. Integrated slide locks offer added security, preventing your case from opening during transport or if it's dropped. The super tough nylon construction and stainless-steel hardware ensure that your important items stay safe in your NANUK waterproof case no matter where your journey takes you.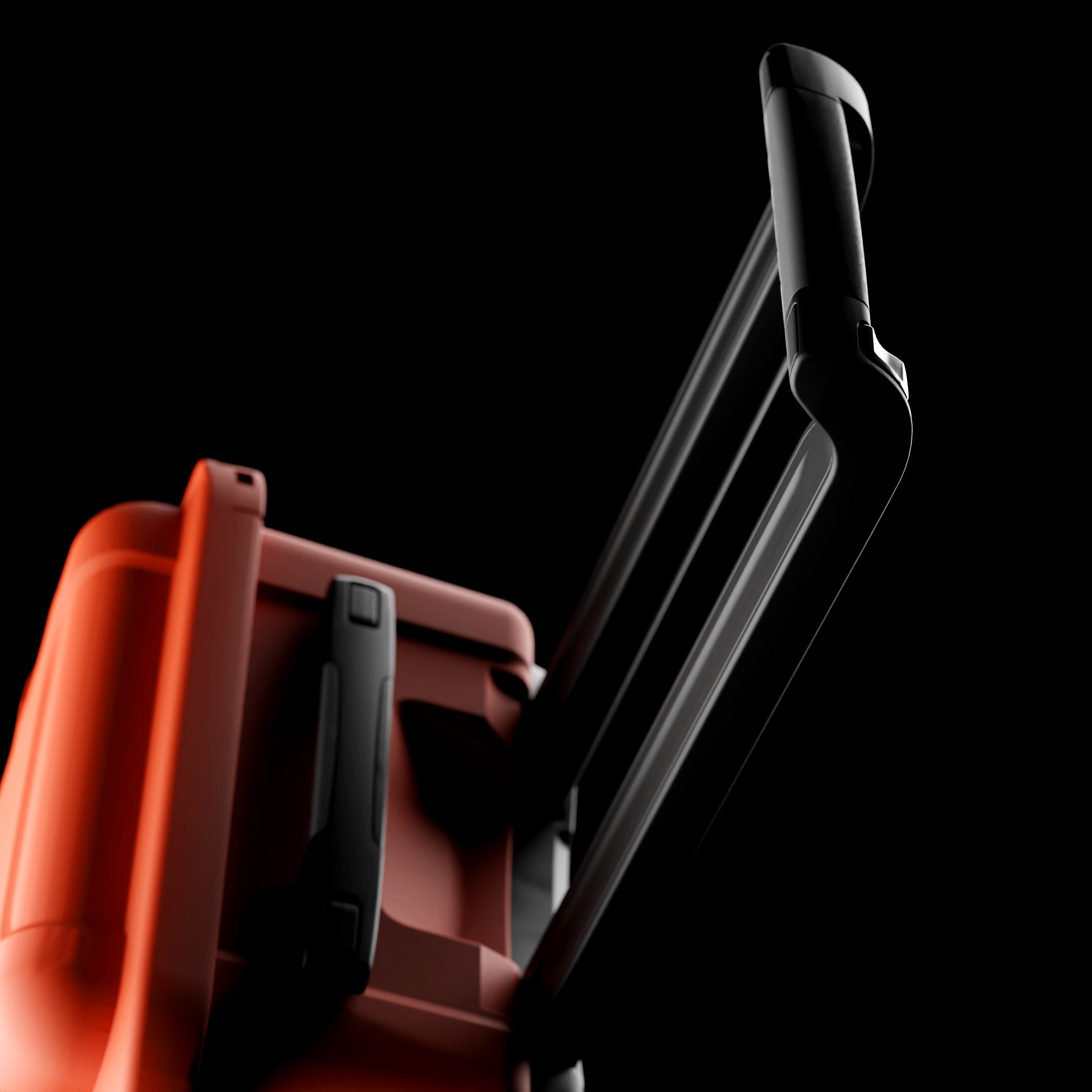 2-Stage Retractable Handle
A Retractable Handle Fitted for Smalls & Talls
Hassle-free transport comes courtesy of NANUK's two-stage retractable handle. Posture-friendly, the handle can be adjusted to two different heights and offers easy, one-handed open and close with its quick-release button.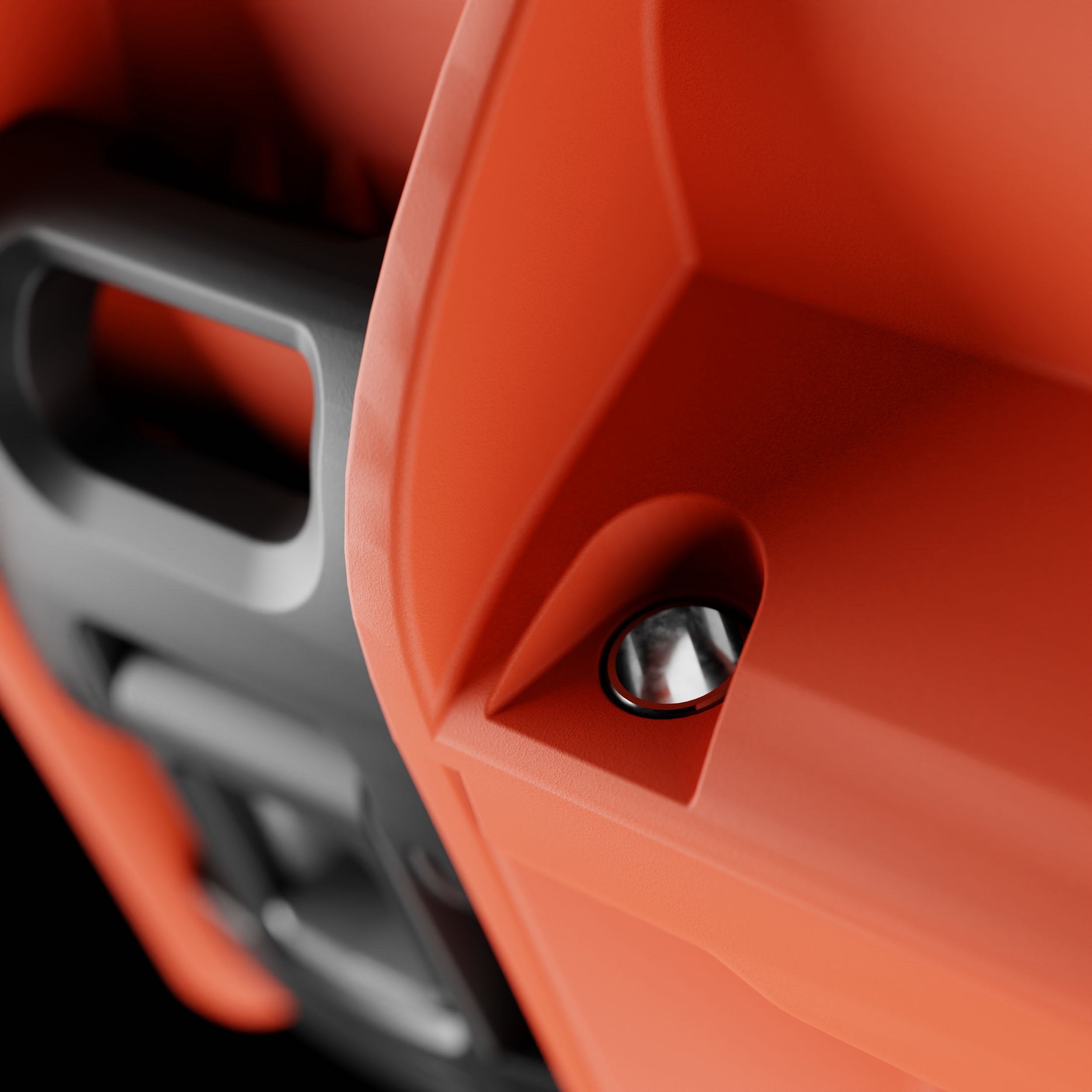 Lid Stay & Reinforced Metal Padlock Holes
Keep the case from closing on your hands plus some added security
NANUK comes loaded with innovative features. All models have integrated lid stays molded into the hinge that keeps the case lid open when you need it to stay open which means no more pinched fingers. Available on this NANUK case is reinforced metal padlock holes that let you lock down your gear so you can carry and protect your valuables with confidence.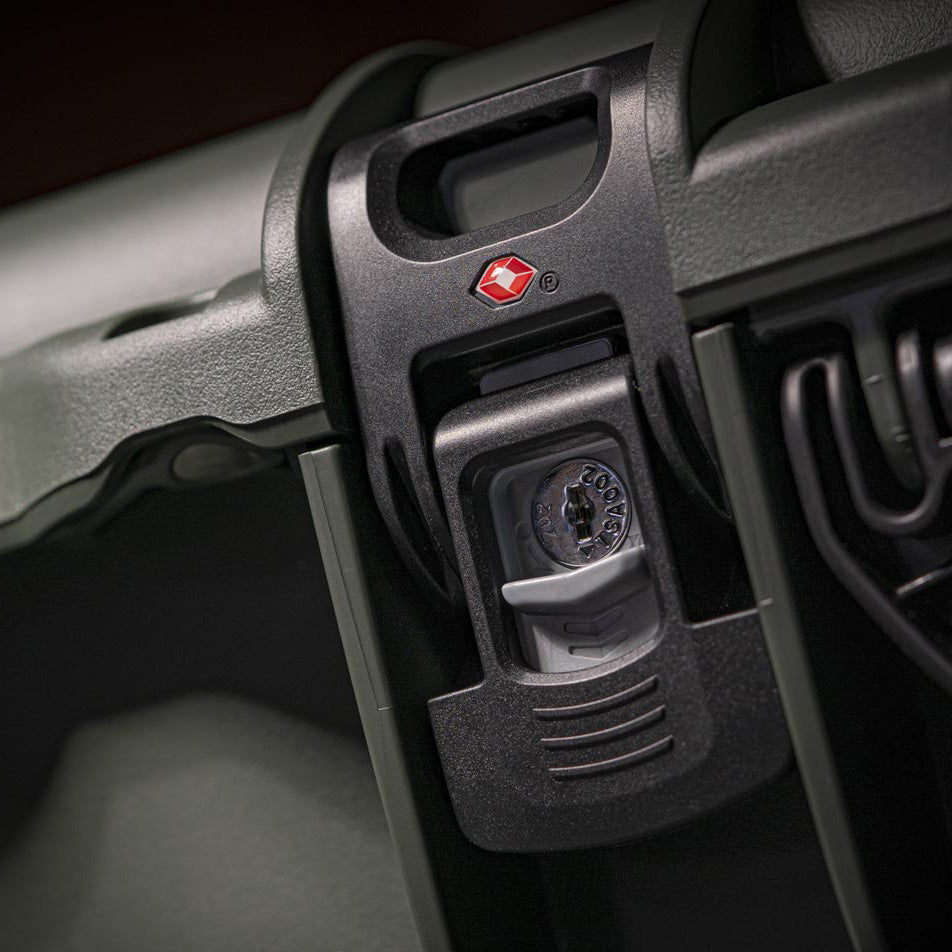 TSA PowerClaw Latches
One step up with Lockable PowerClaw Latches
We found a way to make our patented PowerClaw latches even better - they are now lockable! This NANUK case has two TSA PowerClaws and adds another layer of security to your case. All our TSA Latches bear the Travel Sentry® Red Diamond logo, which allows security personnel to open your case for inspection when required during travel. Each lock has a special TSA001 to TSA003 code, which is used by the TSA, CATSA, and other security agencies to know which secure tool to use to open the lock.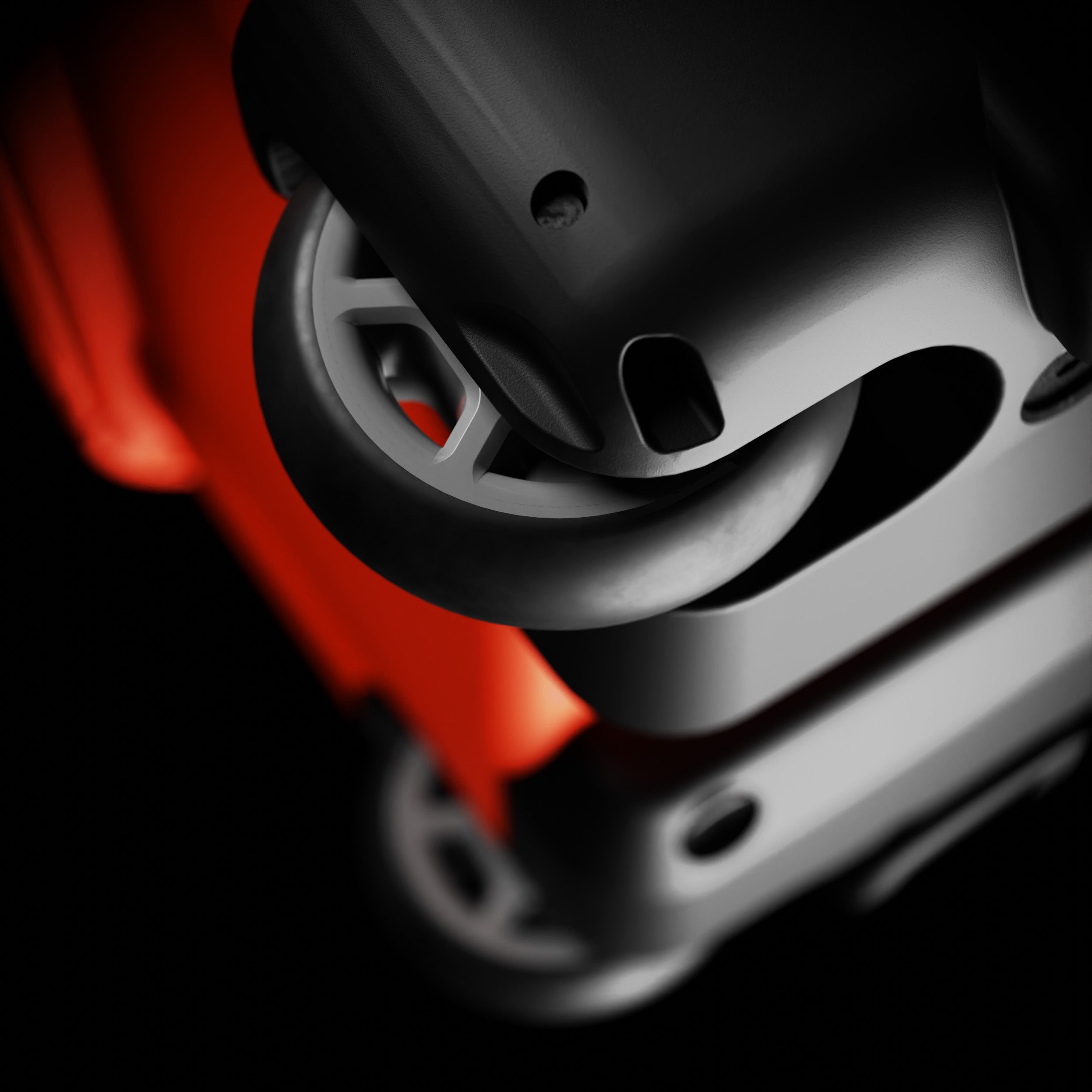 Polyurethane Wheels
Smooth & Silent rolling on any surface
Smooth mobility is a major advantage, especially when transporting cumbersome equipment. This NANUK case features polycarbonate wheels molded with polyurethane. Similar to what you'd find on rollerblades, these wheels, along with their sealed stainless steel bearings, ensure a quiet, effortless trip over a multitude of terrains and through lots of weather conditions.
Specifications

Specifications

Exterior Size (LxWxH)

47.1 in x 17.3 in x 6.6 in

1196 mm x 440 mm x 168 mm

Interior Size (LxWxH)

44 in x 14.5 in x 6 in

1118 mm x 368 mm x 152 mm

Weight (Empty)

17.8 lb | 8.1 kg

Base Depth

4.4 in | 112 mm

Temperature Range

Min -20°F (-29°C ) | Max 140°F (60°C)

Max Buoyancy

145 lb | 65.8 kg

Material

Lightweight NK-7 resin

Warranty

Lifetime warranty & 30-day satisfaction warranty
Certifications

ASTM D-4169 DC-18 Rainfall

ASTM D-4169 DC-18 Vibration

ASTM D-4169 DC-18 Drop Test

ATA Specification 300 - Category 1 Impact

IP6X Ingress Protection - Dustproof

IPX7 Ingress Protection - Waterproof
Reviews

Nanuk 990 case

I bought the 990 case to use at work and an extra foam insert for my hunting rifle. So far, so good. The rifle stays secure and the case is very well made.

5 Star

Premium quality and design.

990 Awesome

This is my second case and of course it's probably the best out there. I like buying the empty cases and get closed cell foam from Kiazen foam. The combo is perfect.

Great Case!

Great Case, much nicer latches than the Pelican equivalent, and has TSA locks built right in! Lots of room for 2 firearms, and for mags. With it being made in Canada and lifetime warranty you can't go wrong. Very happy with my purchase.

NANUK 990

Excellent case. Well built.

Great Case

These are just excellent cases. Highly durable and versatile. Would certainly recommend

990 Case

Excellent product. Well made and durable. Very easy to transport with the wheels.

product is fine but customer service lacks

chat line response was slow, lazy, text book on how to get it out of your inbox with the least amount of effort.

Best Hard Case Available

Needed a Hard Case that could survive the TSA and protect my Rifle through elements. Nanuk has gone above and beyond with these things. Nothing against their Competitors but Nanuk edges em out in every category! I especially like the feel of the latches and handles as they have a very secure and premium feel. I have zero reason to NOT recommend this thing for all of your important gear, guns, electronics, etc. I recommend making sure yout are ready to buyers because once you get one...you're gonna go right back to the site looking to buy more. Thank You Nanuk!