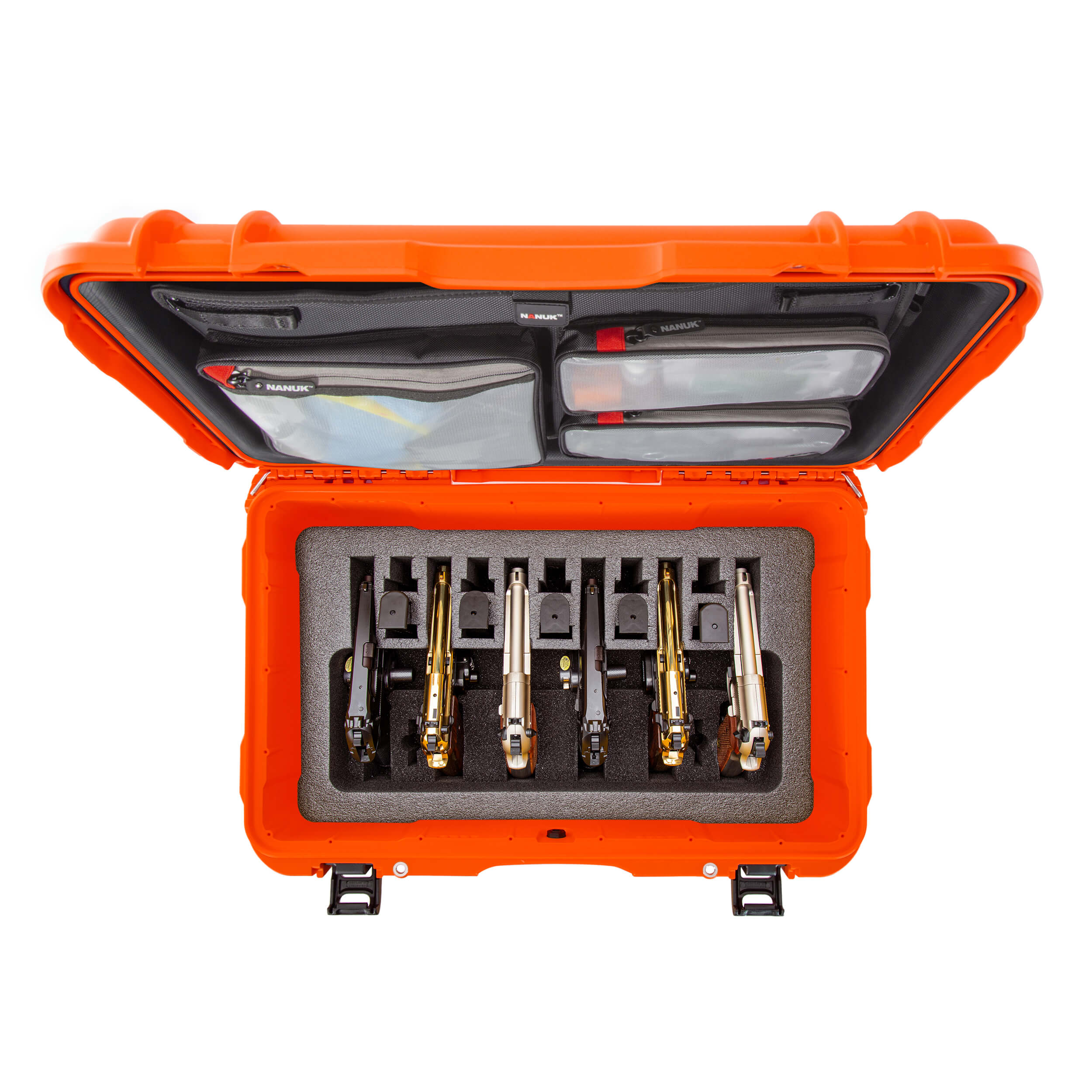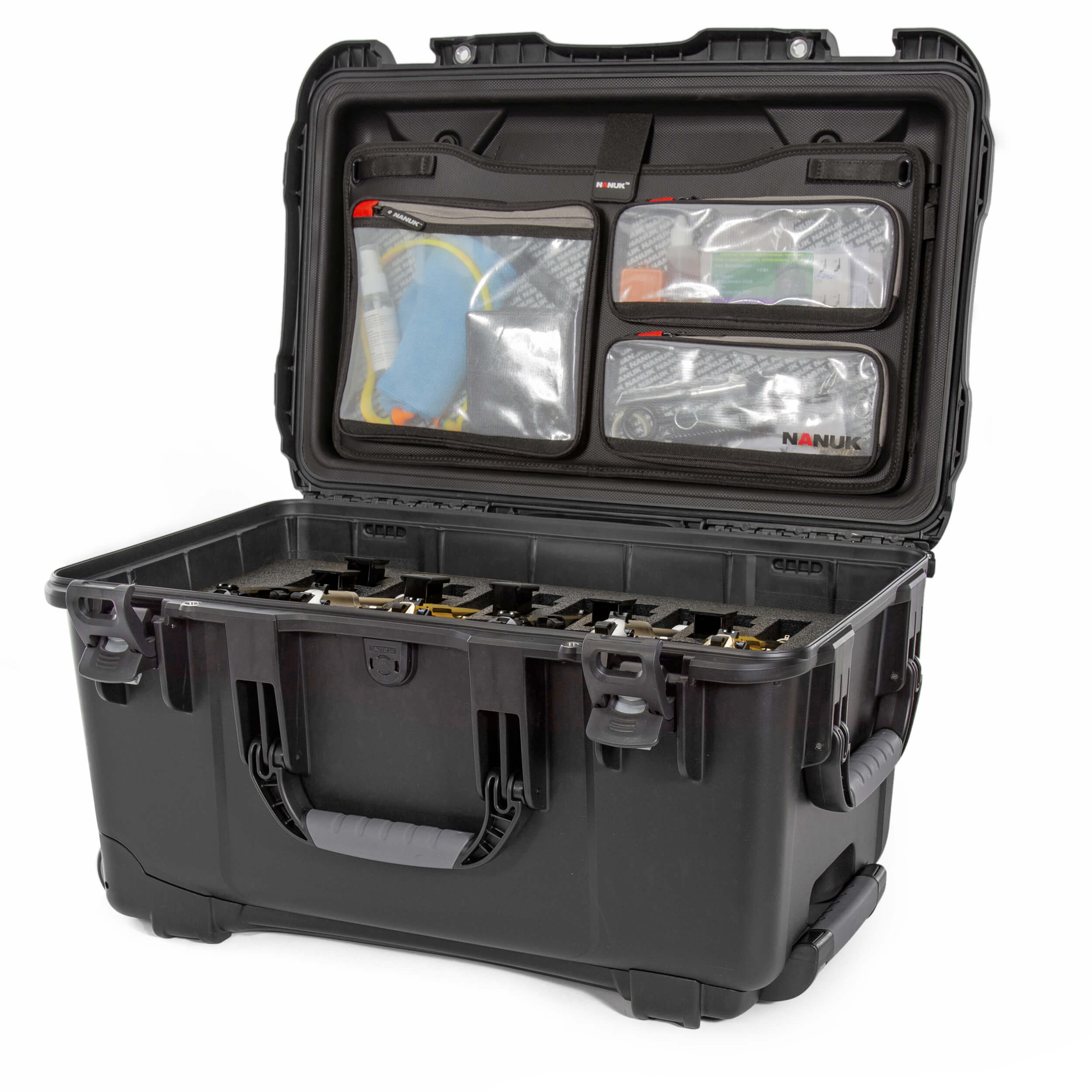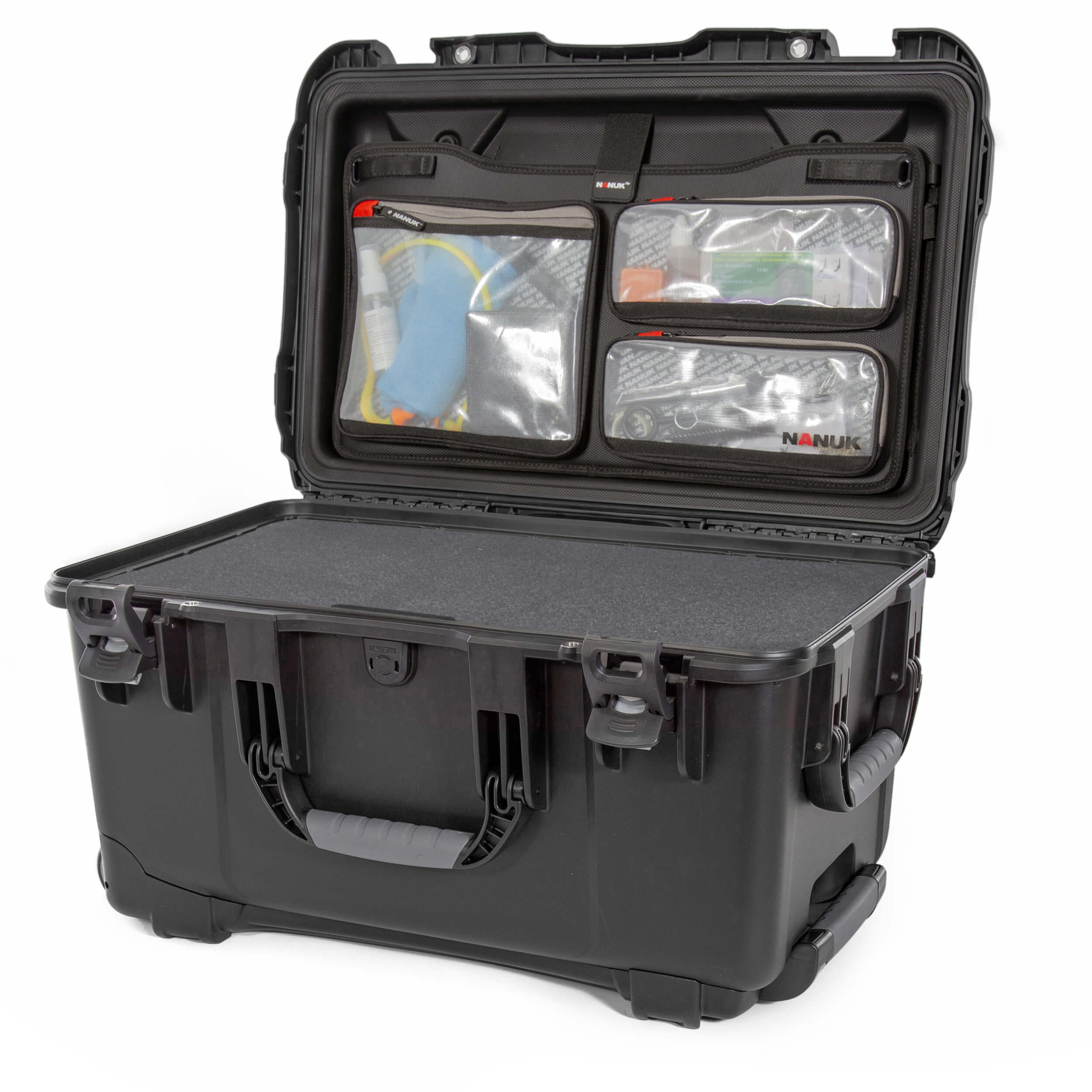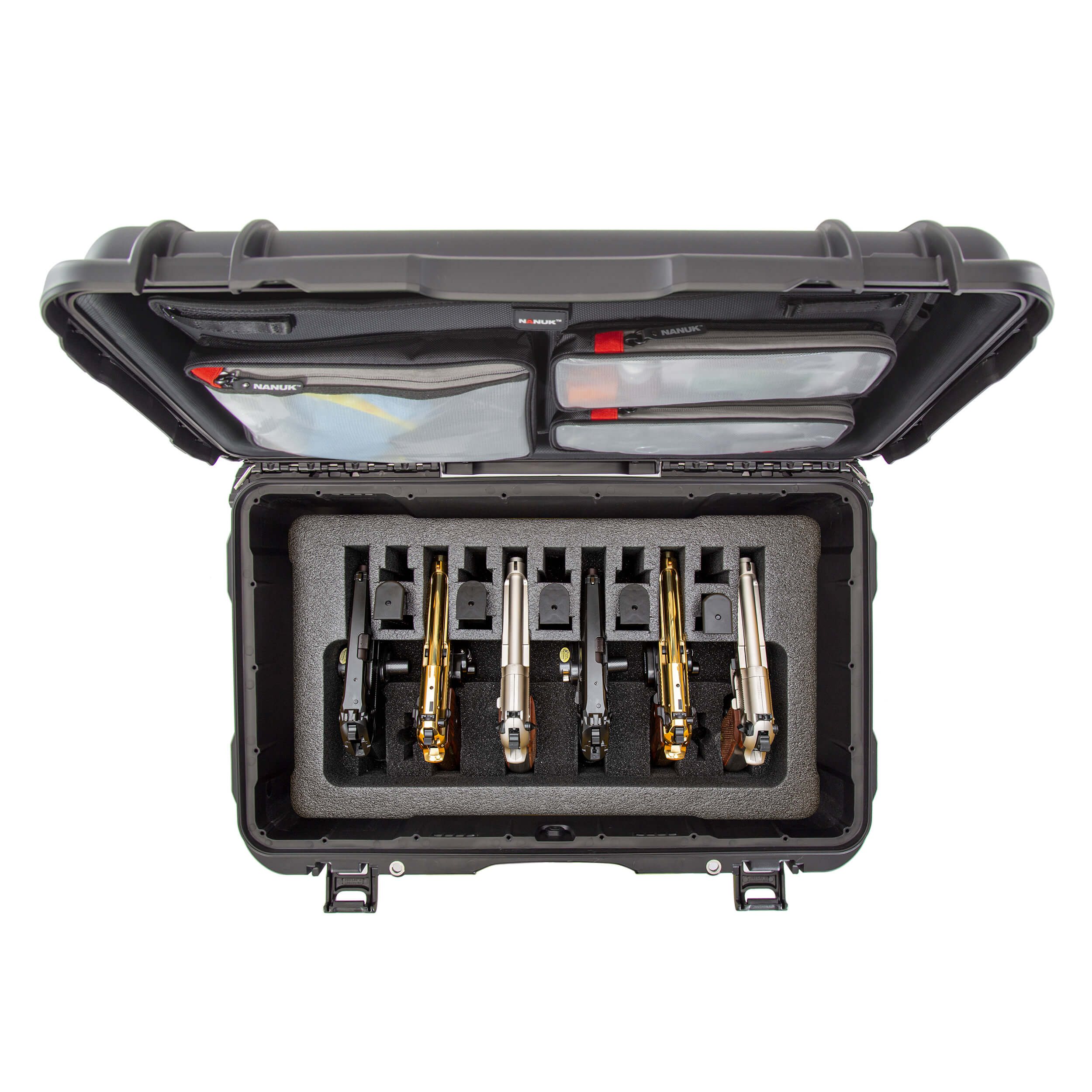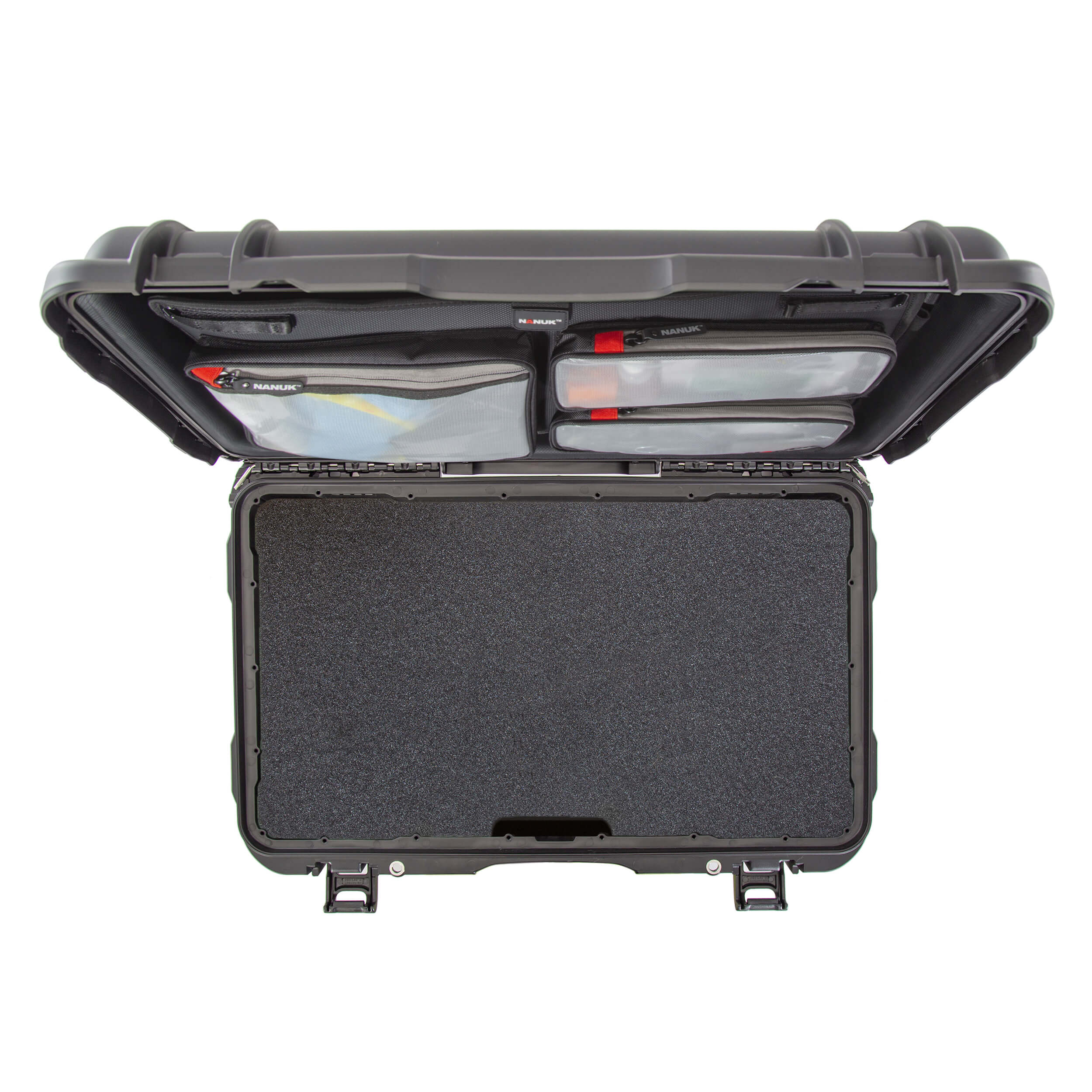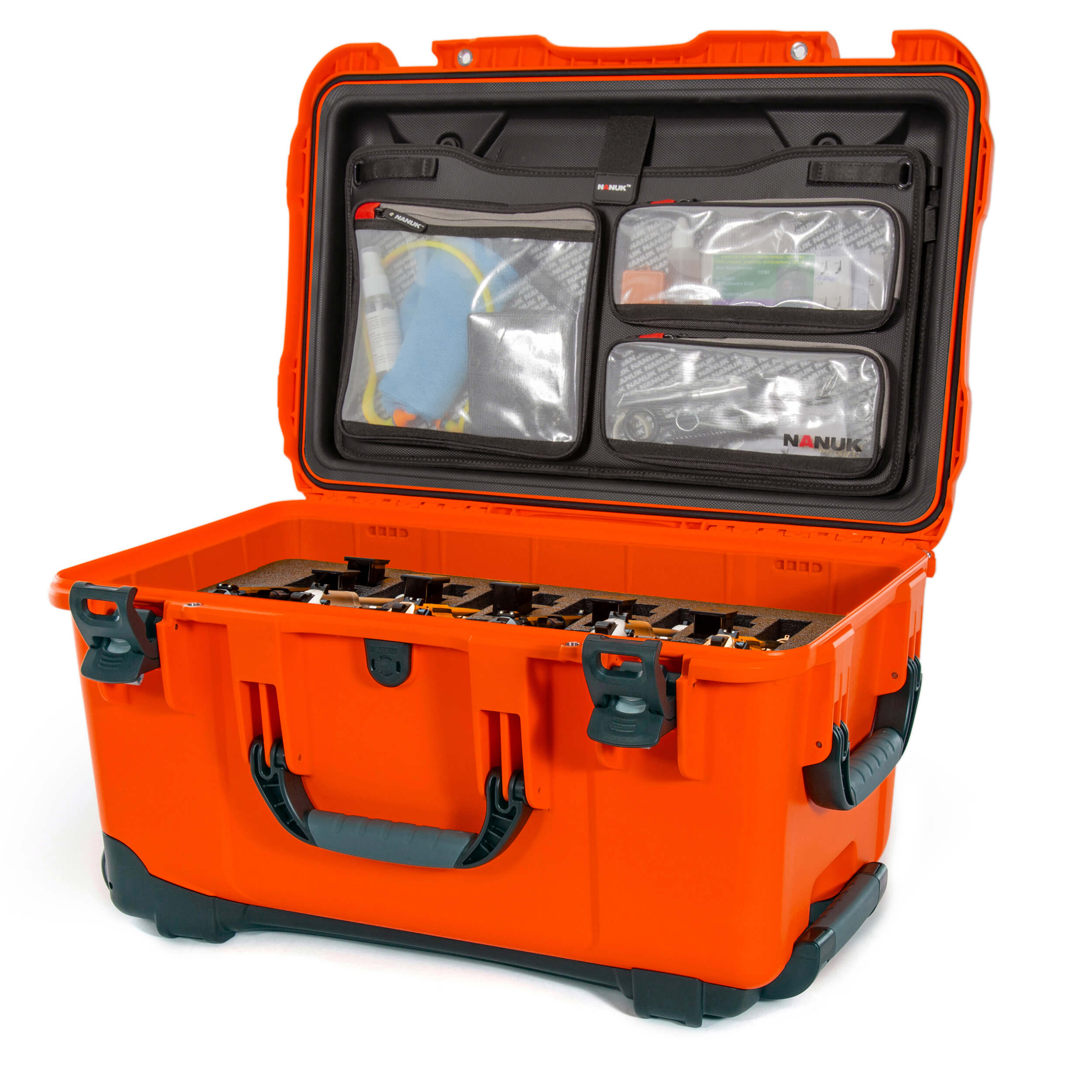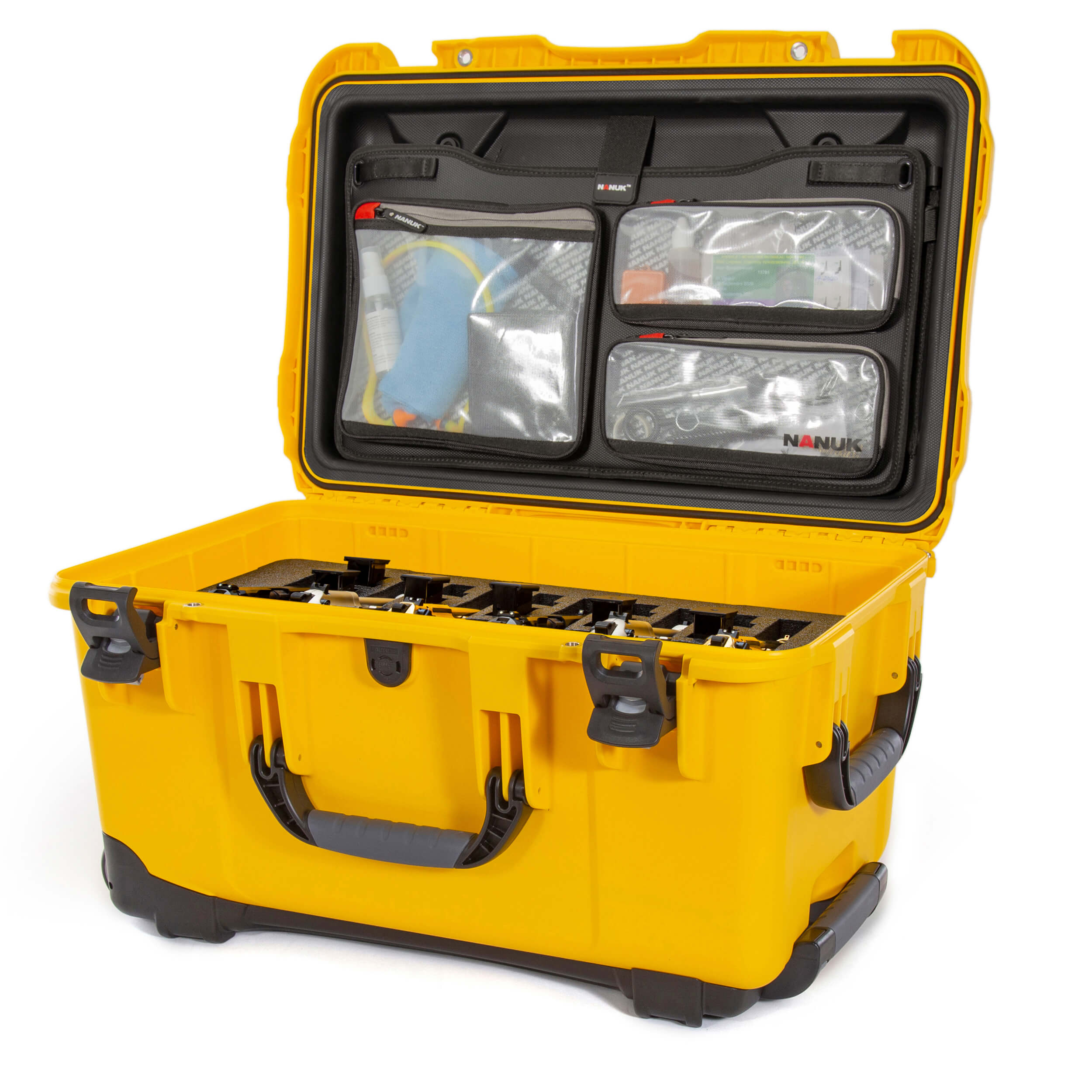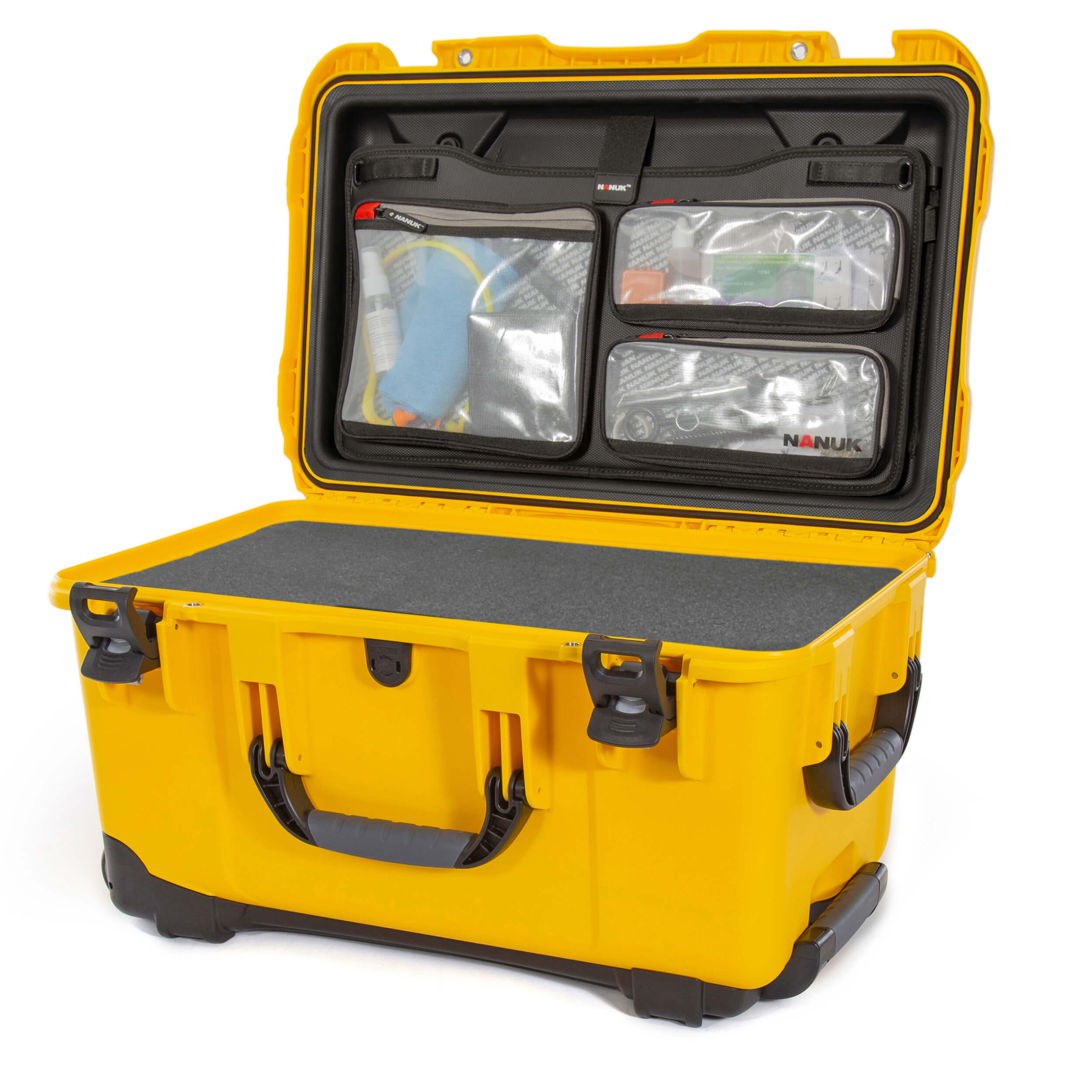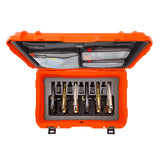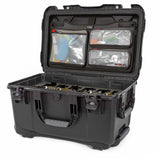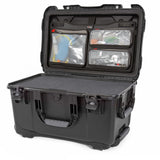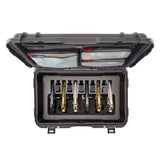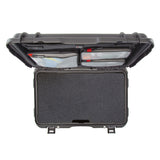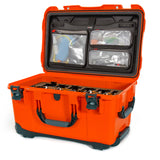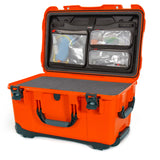 NANUK 938 6 Up Gun Case with Lid Organizer
---
---
About the NANUK 938 6 Up Gun Case with Lid Organizer
The NANUK 938 6 UP Pistol Case provides secure storage for up to 6 full-frame handguns with trigger locks and 10 magazines and meets the storage standards and regulations for firearms. This hard case fits all pistols with barrel lengt... Read more
---
Interior Size (LxWxH)
21.5 in x 12.5 in x 11.6 in
546 mm x 318 mm x 294 mm
Exterior Size (LxWxH)
23.8 in x 15.5 in x 13.2 in
605 mm x 394 mm x 336 mm
---
NANUK 938 6 Up Gun Case with Lid Organizer
About the NANUK 938 6 Up Gun Case with Lid Organizer
The NANUK 938 6 UP Pistol Case provides secure storage for up to 6 full-frame handguns with trigger locks and 10 magazines and meets the storage standards and regulations for firearms.
This hard case fits all pistols with barrel lengths up to 5", adds extra depth to accept 1911 style or any customized handguns and accommodates the weapons with their trigger locks in place.
Designed for law enforcement agencies, military, shooting instructors, shooting clubs and schools, industry representatives, consultants and gun dealers and collectors/enthusiasts, this case features semi-rigid and highly-resistant closed cell Synergy® PEF foam for long term performance.
The NANUK 938 6 UP Pistol Case has a lifetime guarantee and is waterproof, dustproof and indestructible.
This kit comes with a NANUK™ lid organizer that keeps your personal items and accessories in a full-size folder and three (3) transparent zippered and anti-tear compartments.
With two (2) reinforced eyelets to accommodate locks, you can organize, protect and carry your handguns with confidence.
Our smooth ball-bearing-sealed polyurethane wheels and our 2-stage retractable handle makes transportation easy and convenient. A TSA retro-fit latch kit is easy to install and adds an extra measure of security when traveling.
Specifications
Exterior Size (LxWxH)
23.8 in x 15.5 in x 13.2 in
605 mm x 394 mm x 336 mm
Interior Size (LxWxH)
21.5 in x 12.5 in x 11.6 in
546 mm x 318 mm x 294 mm
Weight (Empty)
14.55 lb | 6.35 kg
Base Depth
9.5 in | 241 mm
Temperature Range
Min -20°F (-29°C ) | Max 140°F (60°C)
Max Buoyancy
115 lb | 52 kg
Material
Lightweight NK-7 resin
Warranty
Lifetime warranty & 30-day satisfaction warranty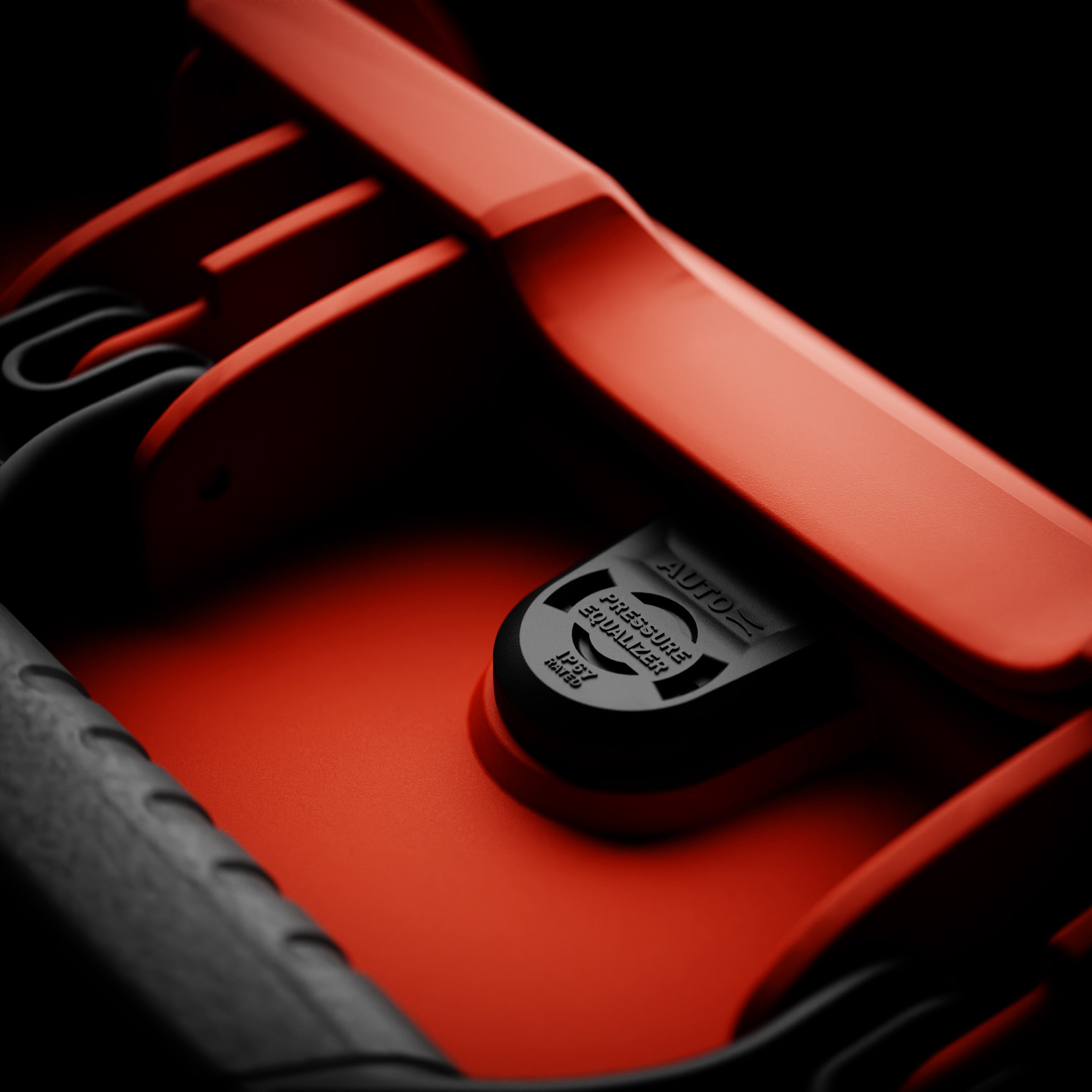 Automatic Pressure Release Valve
Keep your case from sealing shut. Automatically.
Changes in altitude, temperature, humidity and geographic location create a "vacuum lock" which can effectively seal a case shut. NANUK's integrated auto-pressure valve equalizes this atmospheric pressure difference. Using state-of-the-art technology, the micro vent allows air to pass through while preventing water from entering.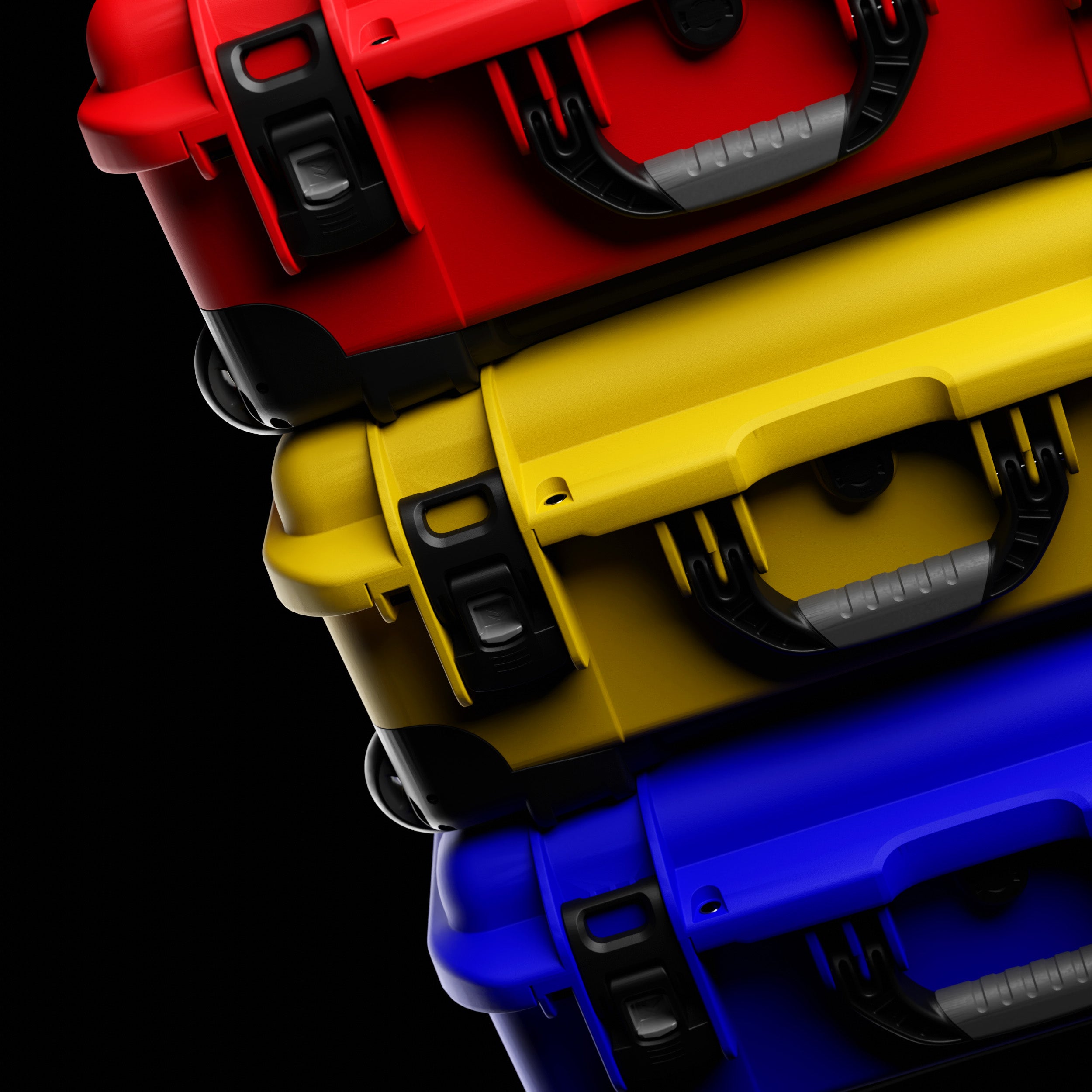 Design & Colors
Stand out with a unique design and color selection.
Rounded corners and chamfered edges merge with strong character lines to deliver a design that is as sleek and modern as it is tough and reliable. Be it for aesthetic preference or more practical purposes, color choice is an important feature for many NANUK users - choose from up to nine colors depending on the case.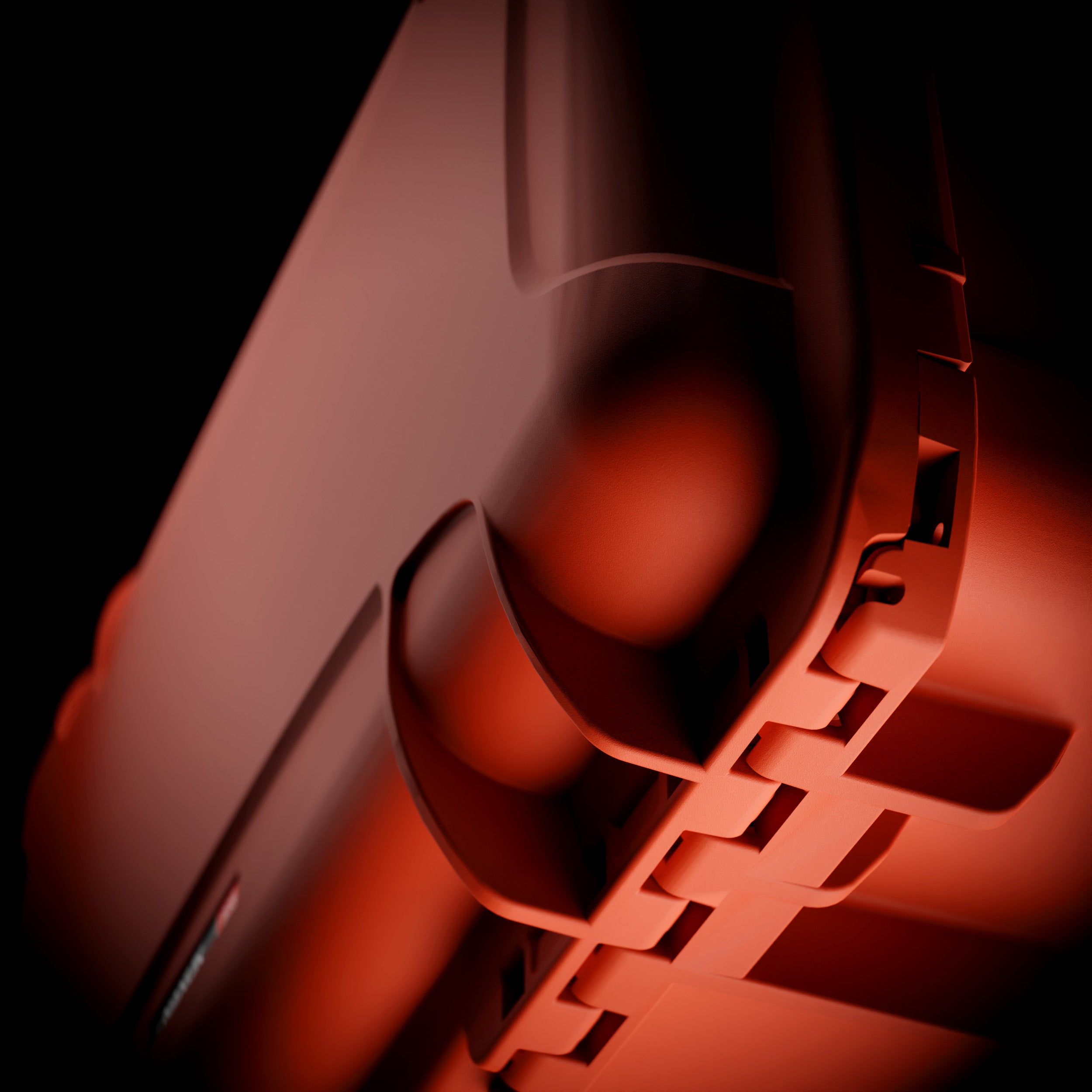 Indestructible & Lightweight NK-7 Resin
Get High-Impact Protection with a fraction of the weight.
Impact-resistant, lightweight, and armed with an NK-7 resin body, this NANUK case is designed with rounded corners, thick, strong walls, and oversized details. No matter what nature throws its way, NANUK is built to survive. This NANUK is shock-absorbent to prevent damage to the case and, more importantly, to the valuable contents.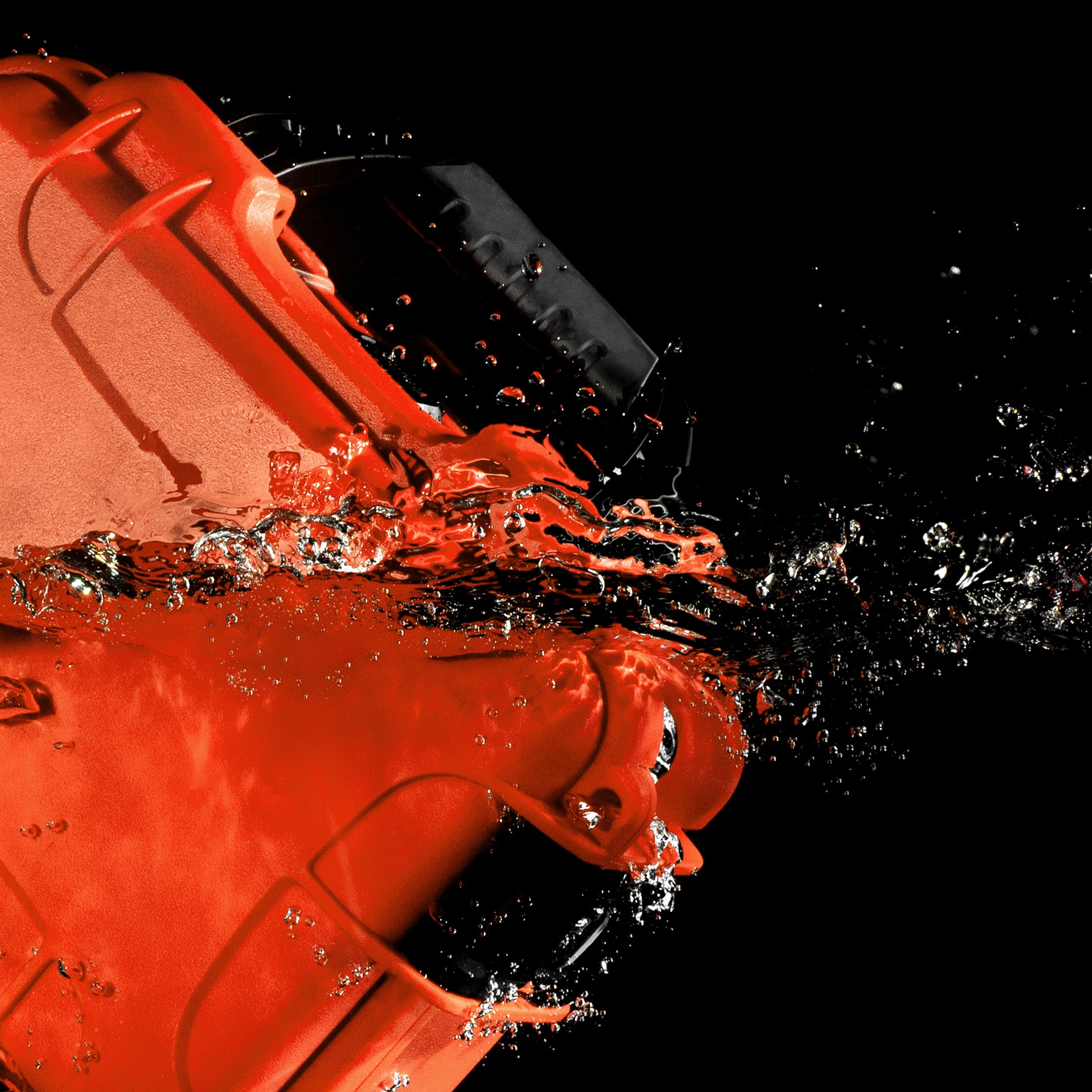 IP67 Waterproof & Dustproof
Go where no case has gone before.
NANUK protective cases were primarily designed for front line protection, search and rescue missions, first responders, military, industrial, marine and diving uses. The professionals that rely on NANUK cases require a reliable, waterproof solution which resists deformation and fatigue. NANUK ensures a long-lasting, watertight seal - nothing gets in – nothing!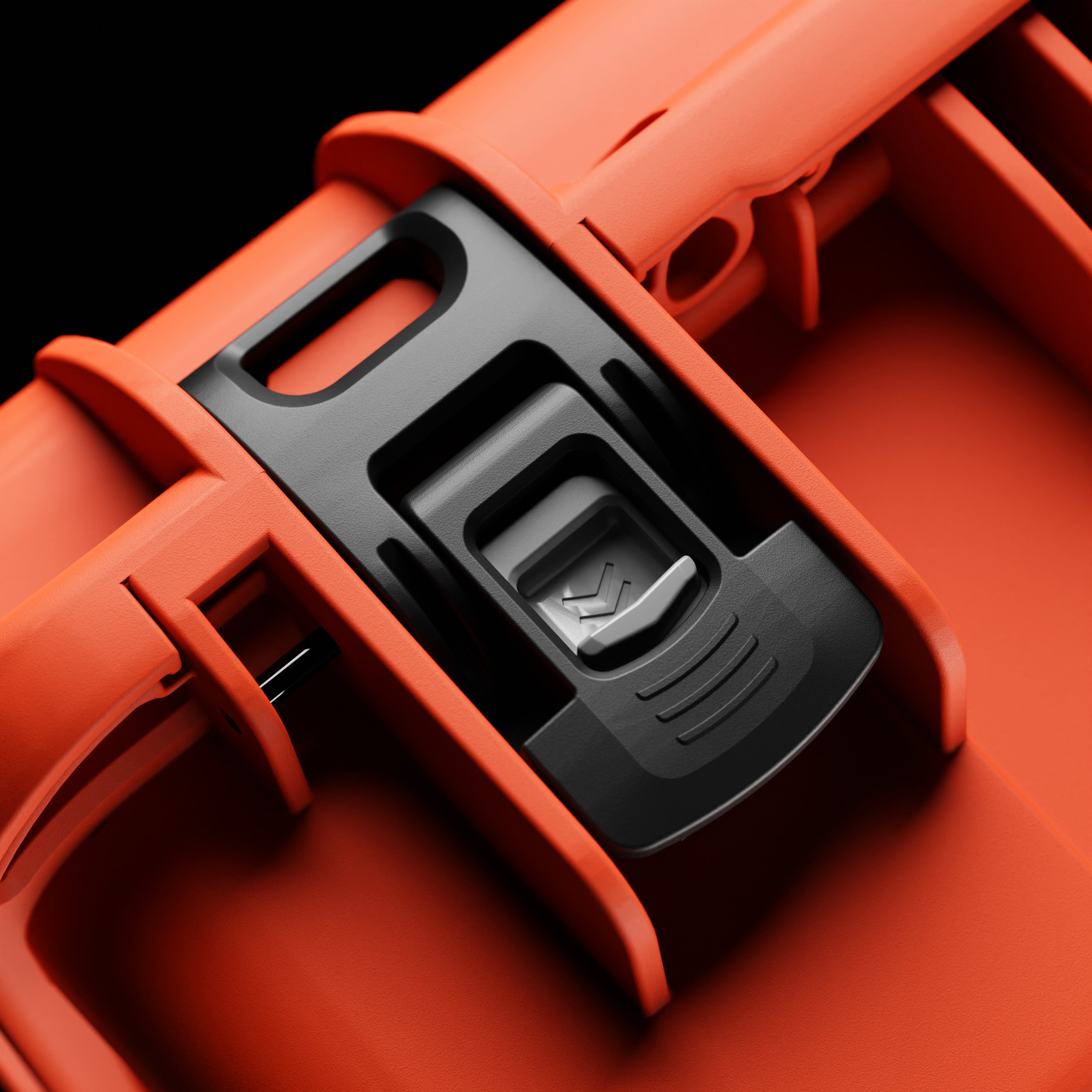 PowerClaw Superior Latching System
Close with confidence. Open with ease.
Ensuring that your smaller gear stays well protected from the elements, this NANUK case's patented PowerClaw latching system uses compressive force and triple action to clamp your case tight. Integrated slide locks offer added security, preventing your case from opening during transport or if it's dropped. The super tough nylon construction and stainless-steel hardware ensure that your important items stay safe in your NANUK waterproof case no matter where your journey takes you.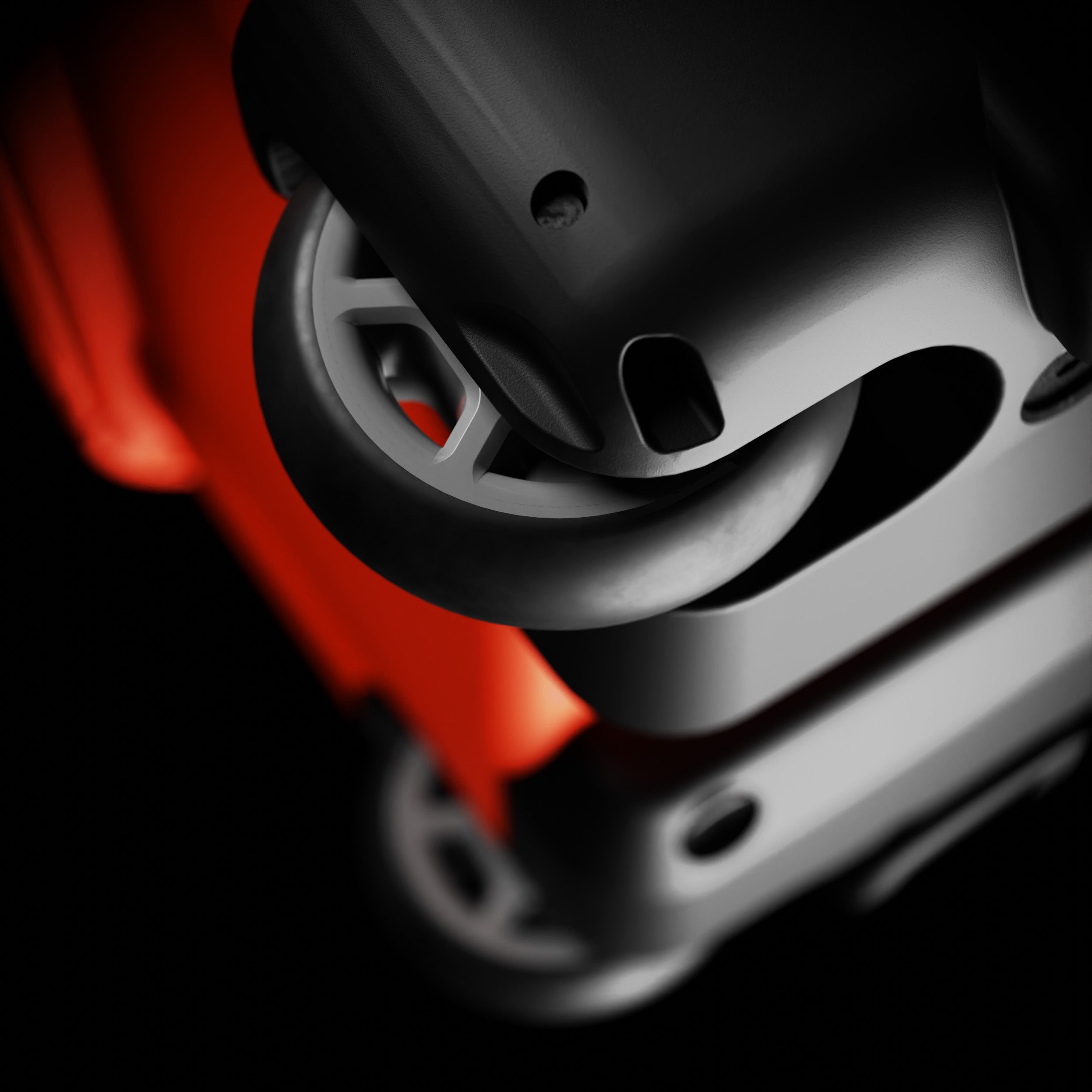 Polyurethane Wheels
Smooth & Silent rolling on any surface
Smooth mobility is a major advantage, especially when transporting cumbersome equipment. This NANUK case features polycarbonate wheels molded with polyurethane. Similar to what you'd find on rollerblades, these wheels, along with their sealed stainless steel bearings, ensure a quiet, effortless trip over a multitude of terrains and through lots of weather conditions.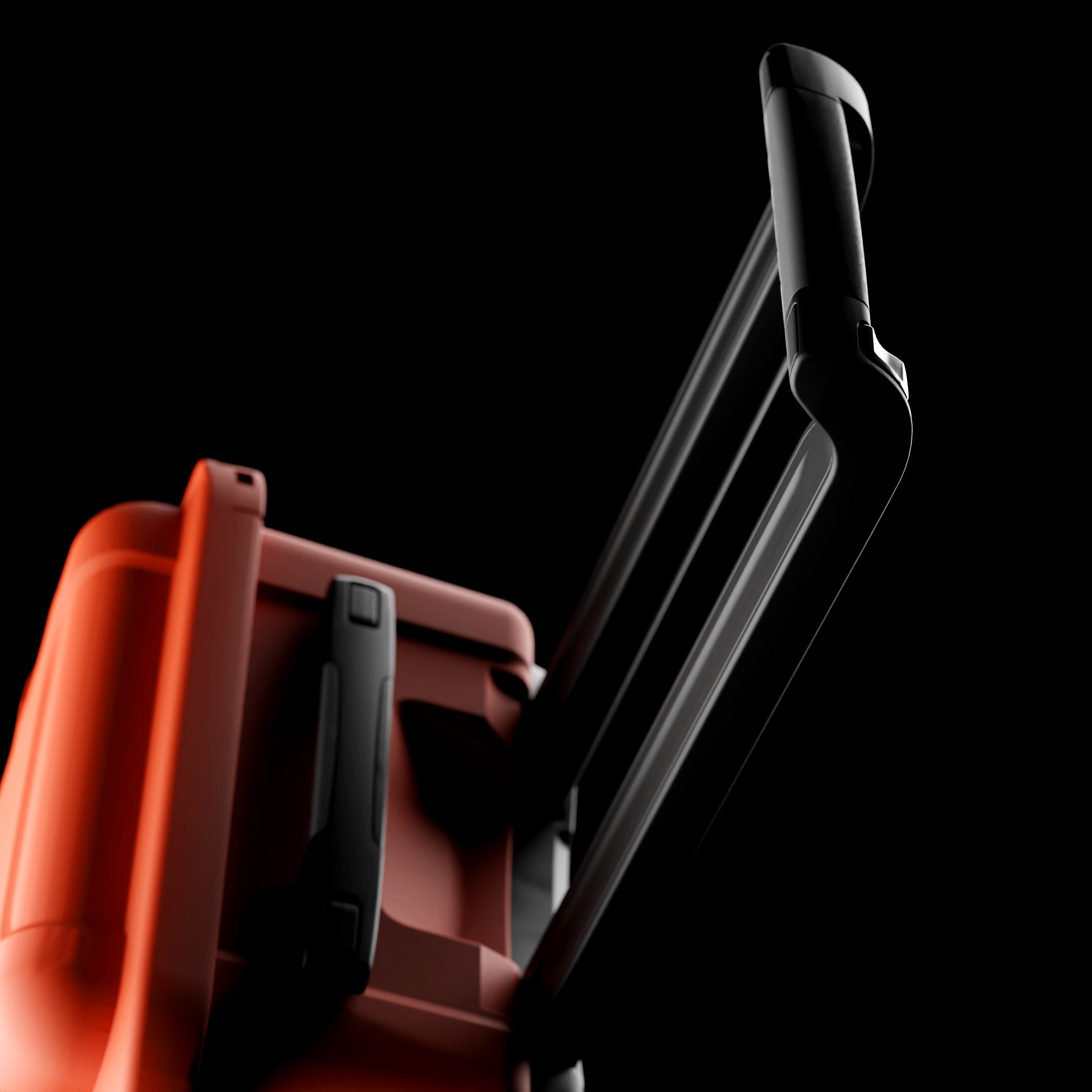 2-Stage Retractable Handle
A Retractable Handle Fitted for Smalls & Talls
Hassle-free transport comes courtesy of NANUK's two-stage retractable handle. Posture-friendly, the handle can be adjusted to two different heights and offers easy, one-handed open and close with its quick-release button.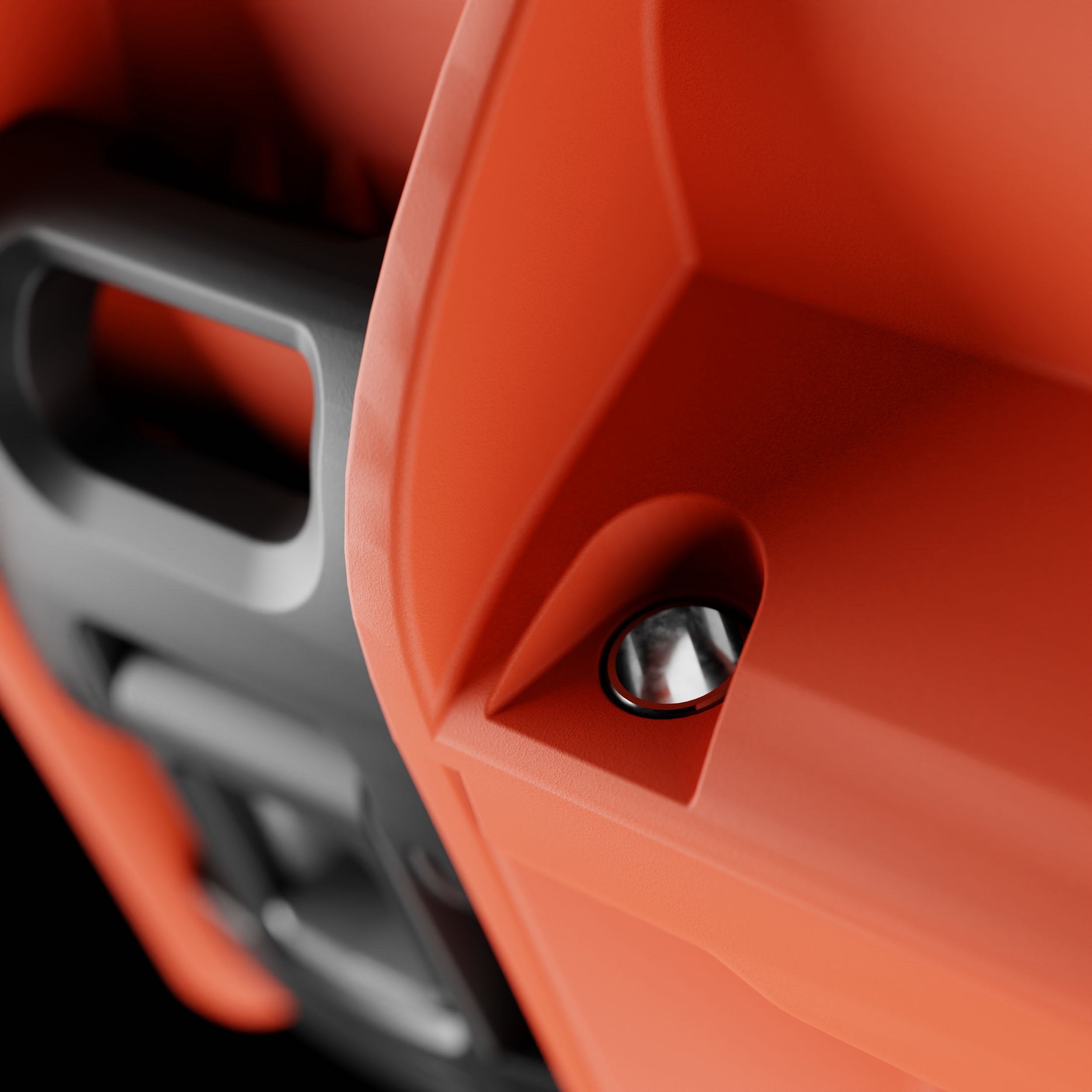 Lid Stay & Reinforced Metal Padlock Holes
Keep the case from closing on your hands plus some added security
NANUK comes loaded with innovative features. All models have integrated lid stays molded into the hinge that keeps the case lid open when you need it to stay open which means no more pinched fingers. Available on this NANUK case is reinforced metal padlock holes that let you lock down your gear so you can carry and protect your valuables with confidence.
Specifications

Specifications

Exterior Size (LxWxH)

23.8 in x 15.5 in x 13.2 in

605 mm x 394 mm x 336 mm

Interior Size (LxWxH)

21.5 in x 12.5 in x 11.6 in

546 mm x 318 mm x 294 mm

Weight (Empty)

14.55 lb | 6.35 kg

Base Depth

9.5 in | 241 mm

Temperature Range

Min -20°F (-29°C ) | Max 140°F (60°C)

Max Buoyancy

115 lb | 52 kg

Material

Lightweight NK-7 resin

Warranty

Lifetime warranty & 30-day satisfaction warranty
Certifications

ASTM D-4169 DC-18 Rainfall

ASTM D-4169 DC-18 Vibration

ASTM D-4169 DC-18 Drop Test

ATA Specification 300 - Category 1 Impact

IP6X Ingress Protection - Dustproof

IPX7 Ingress Protection - Waterproof