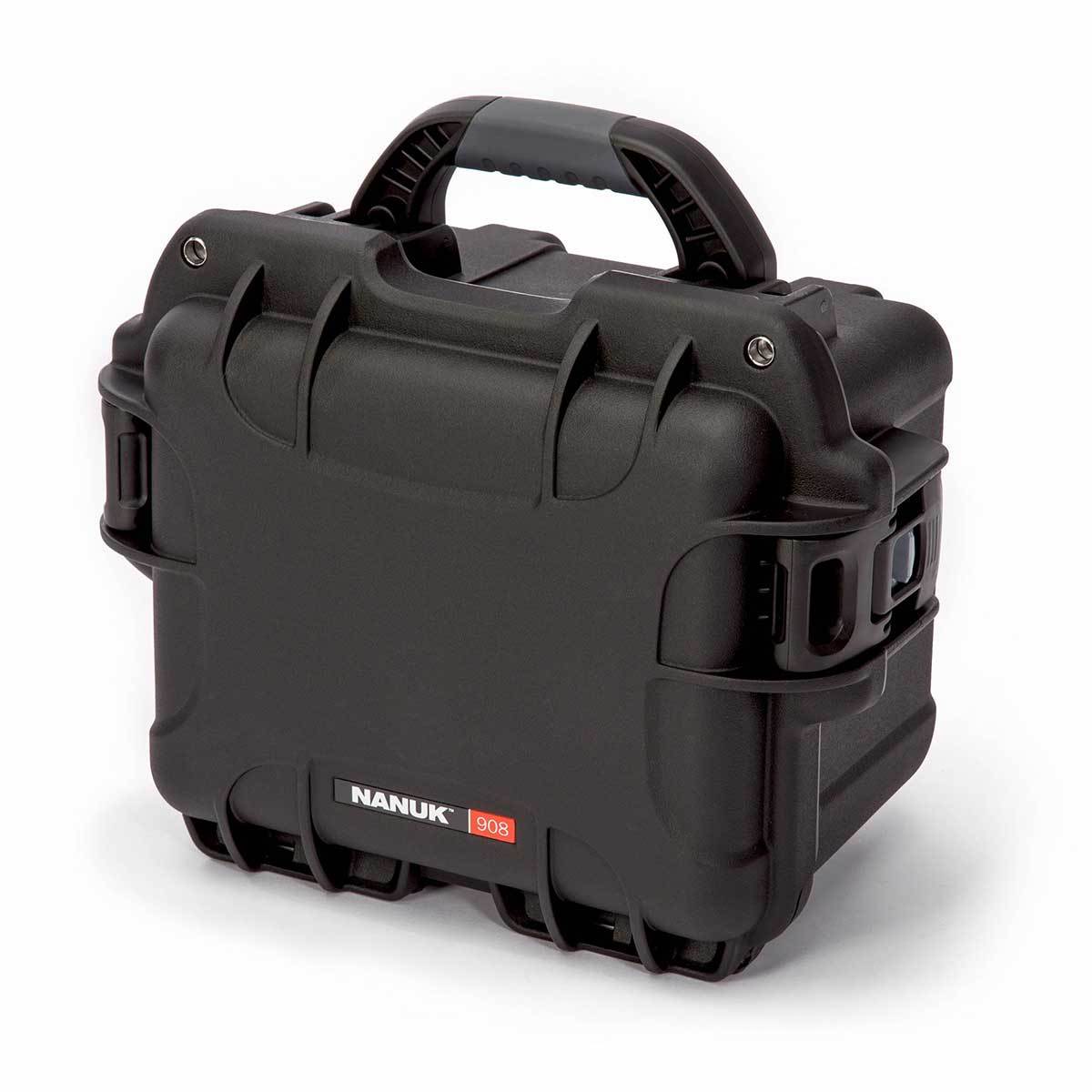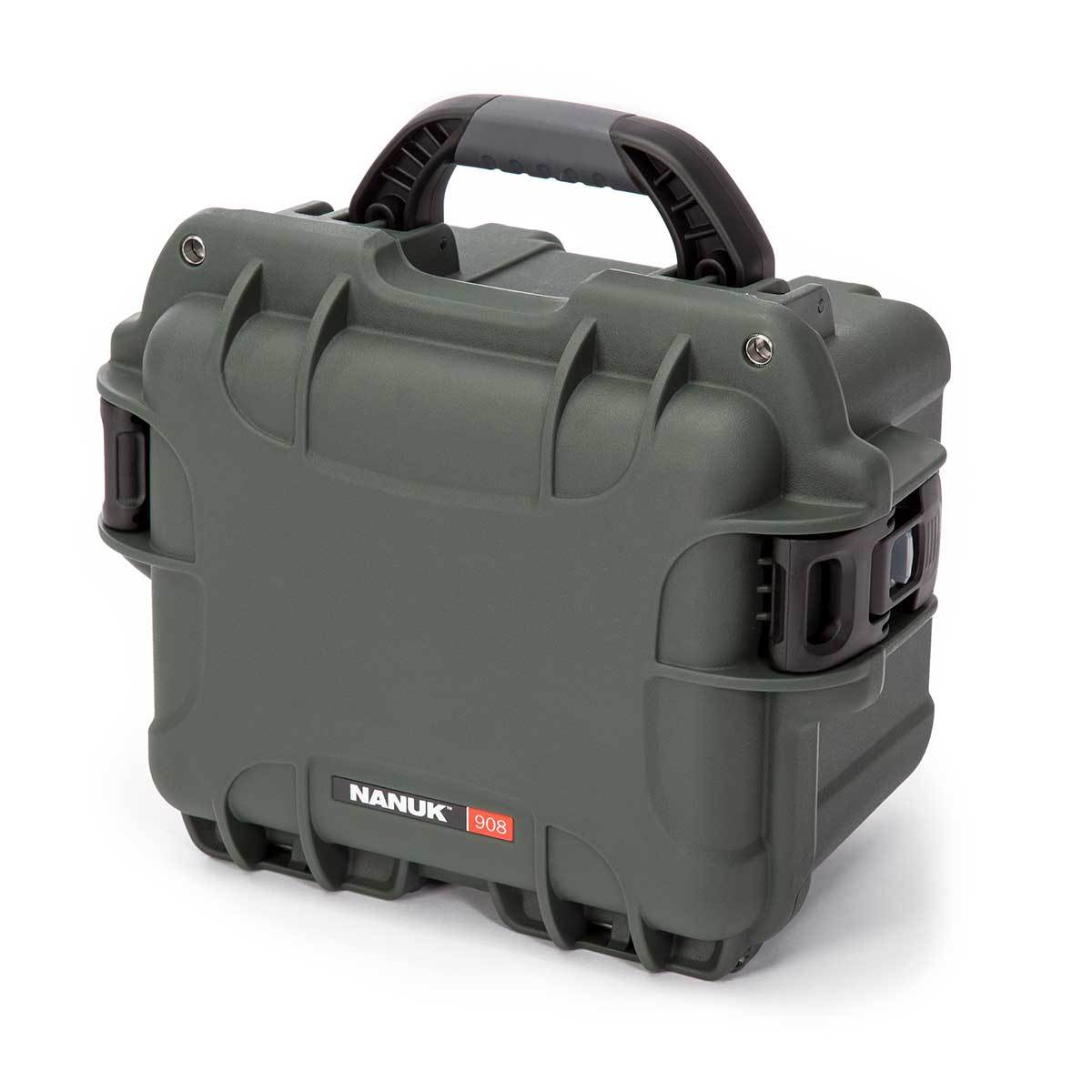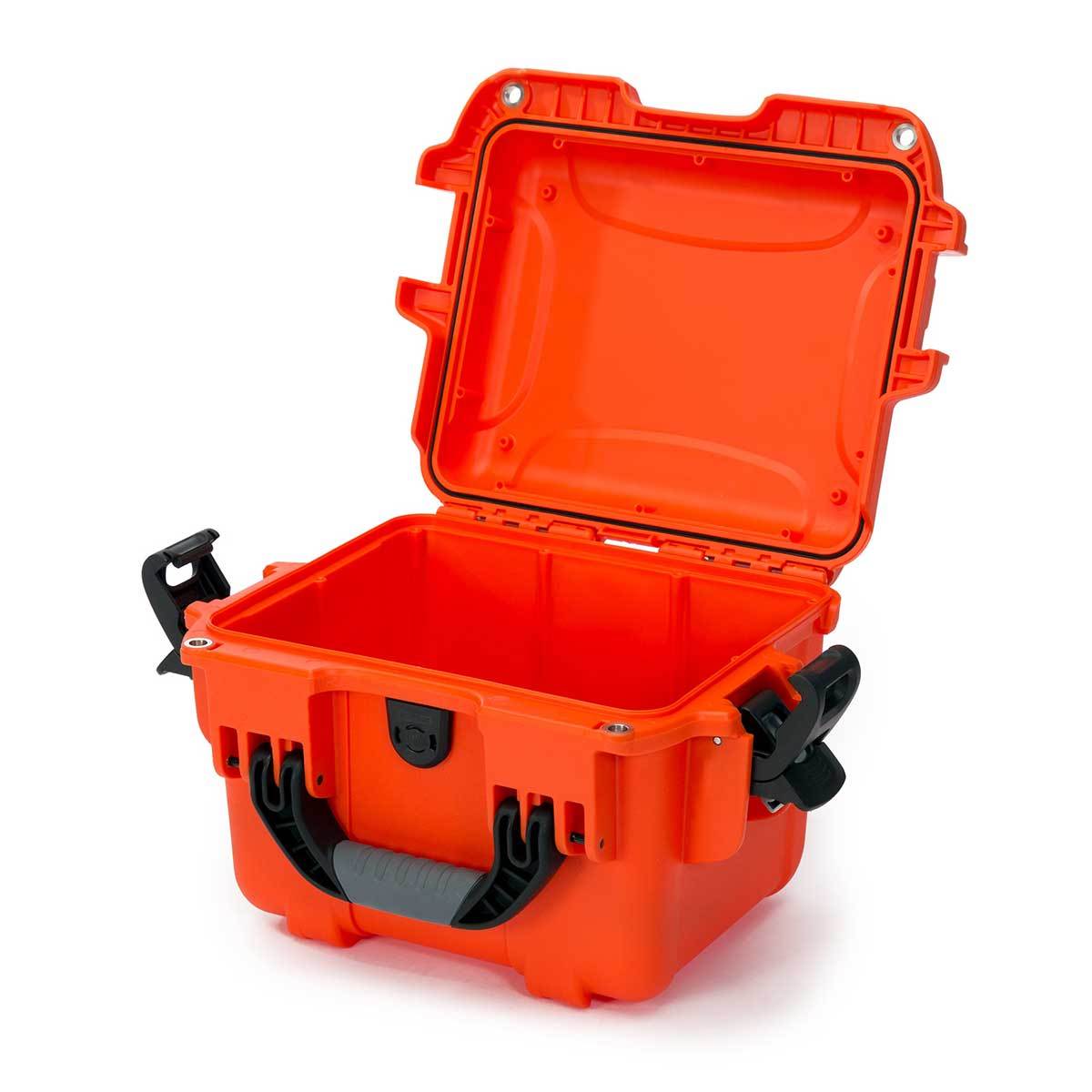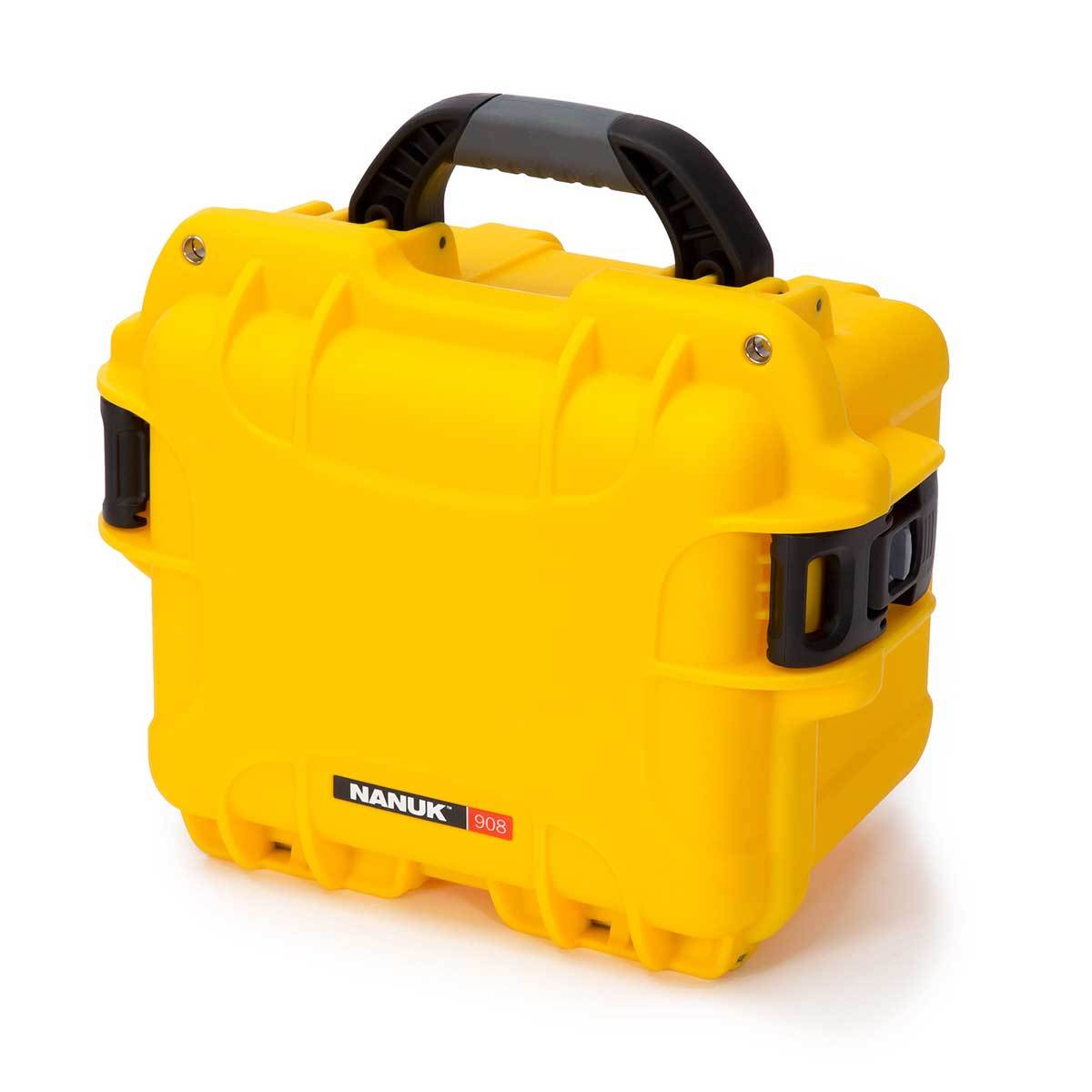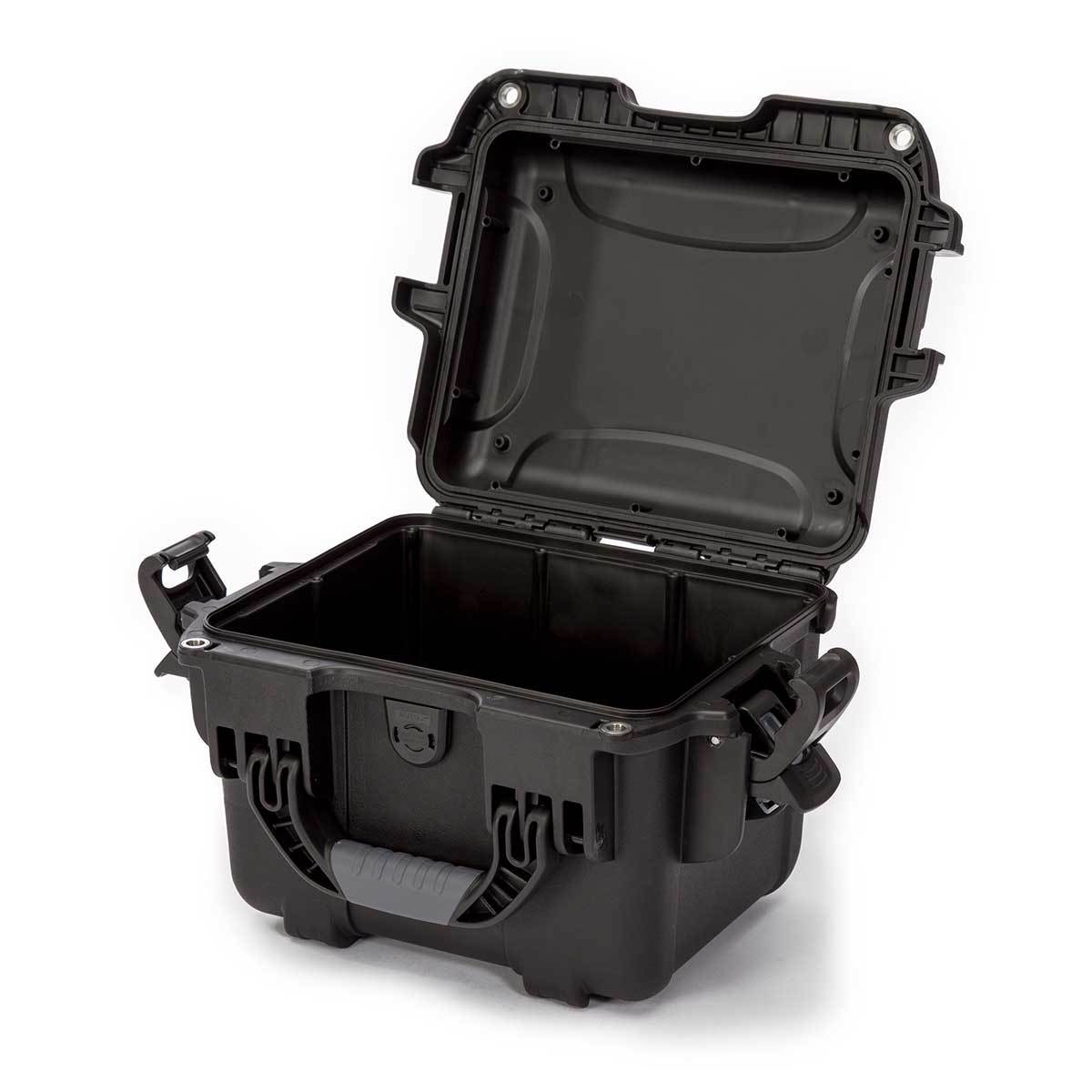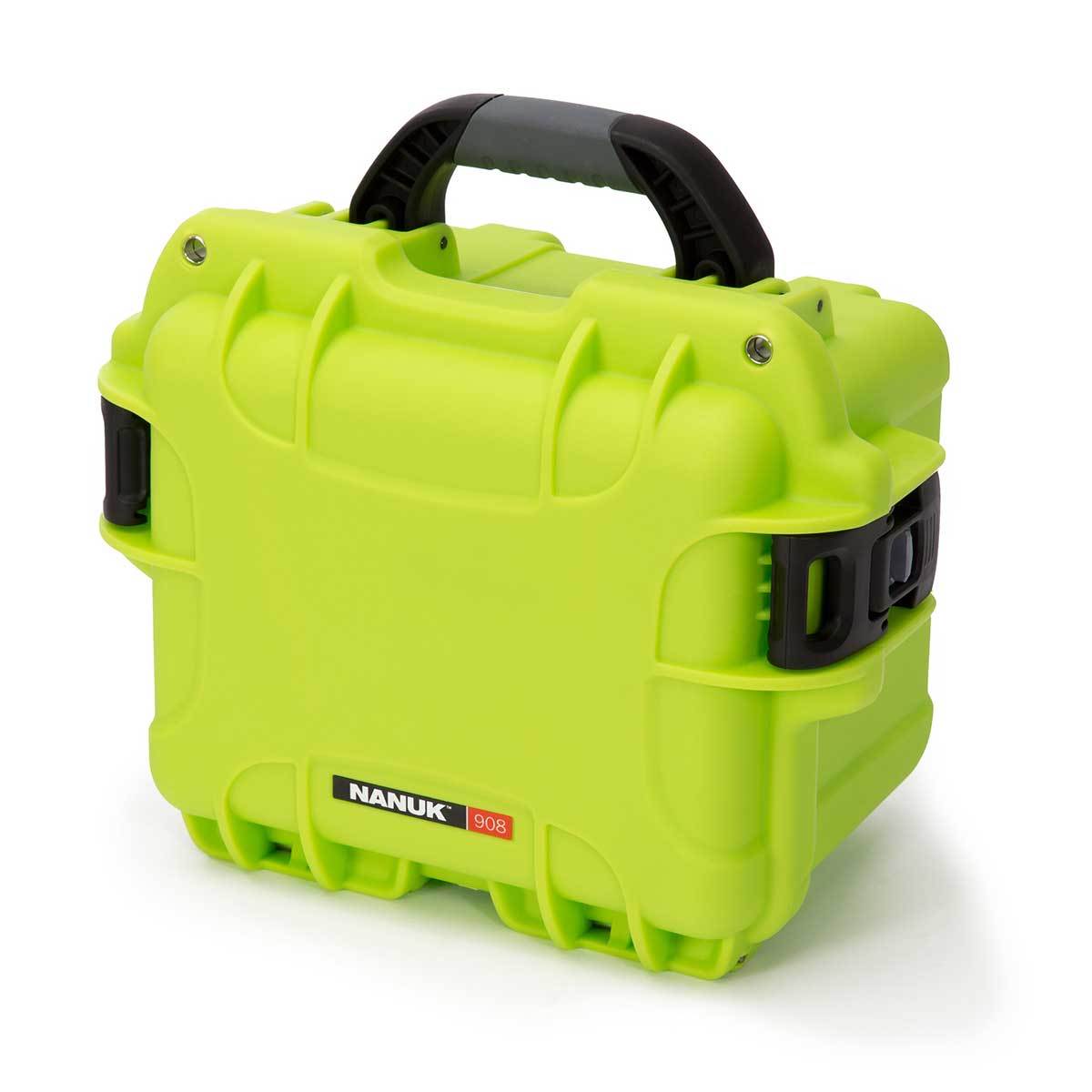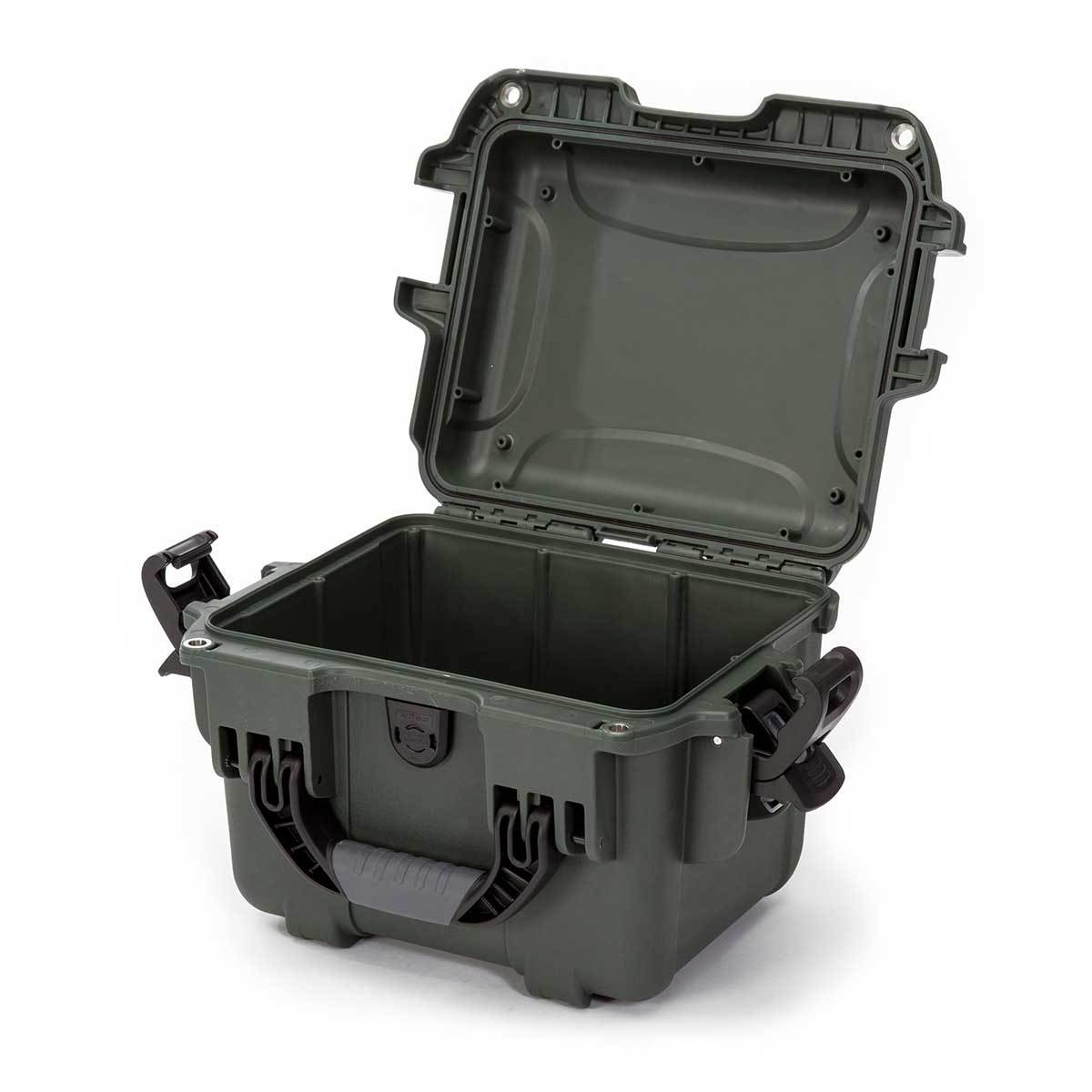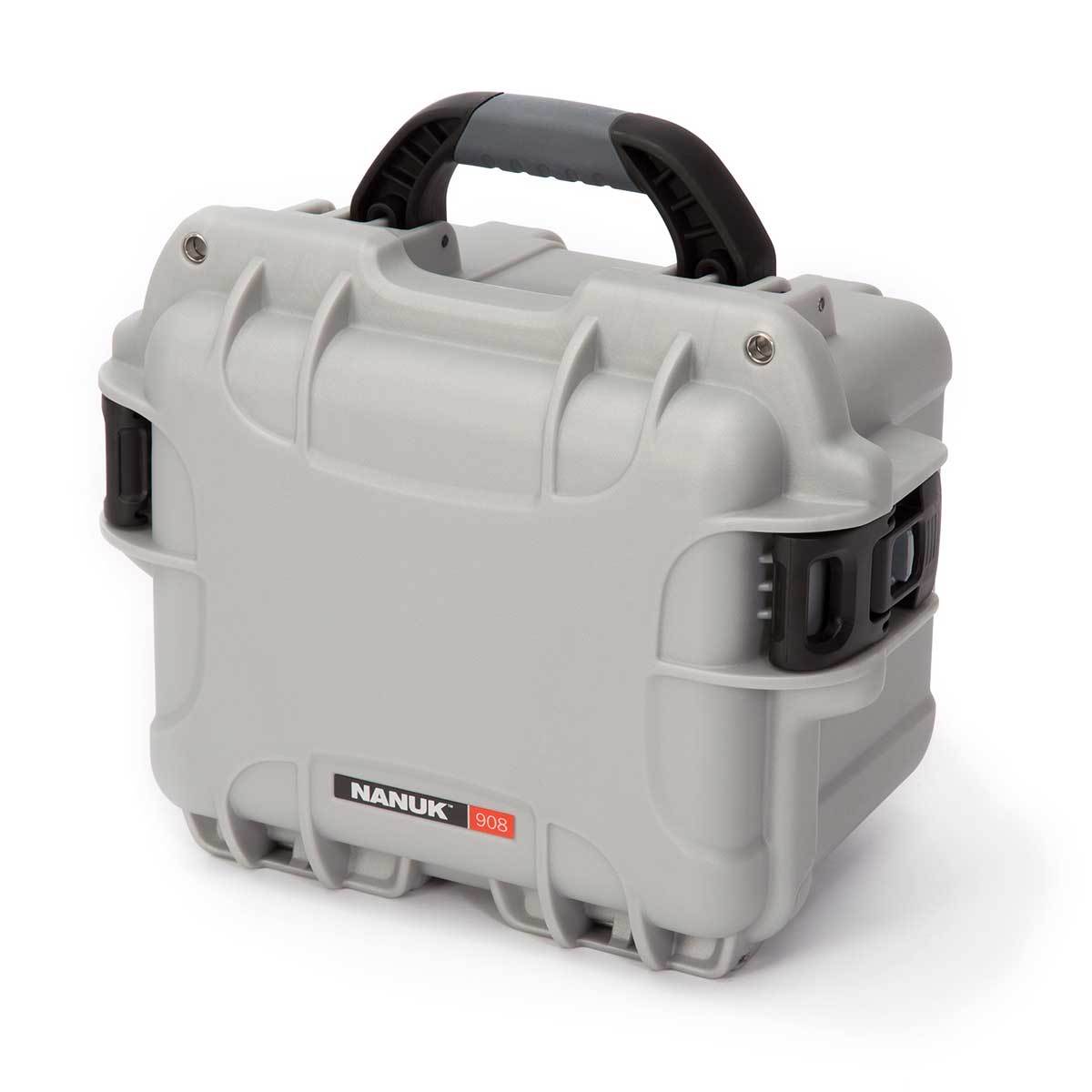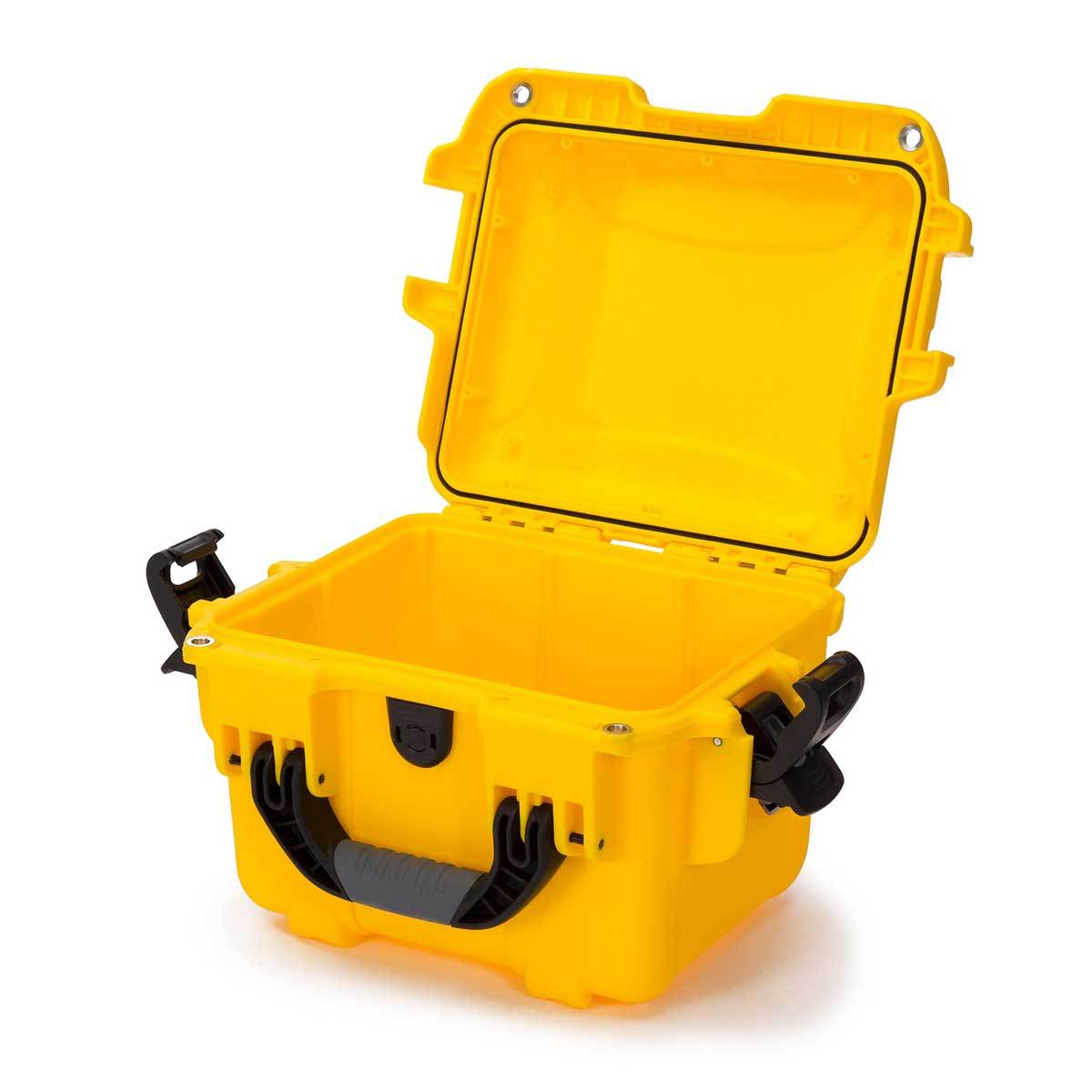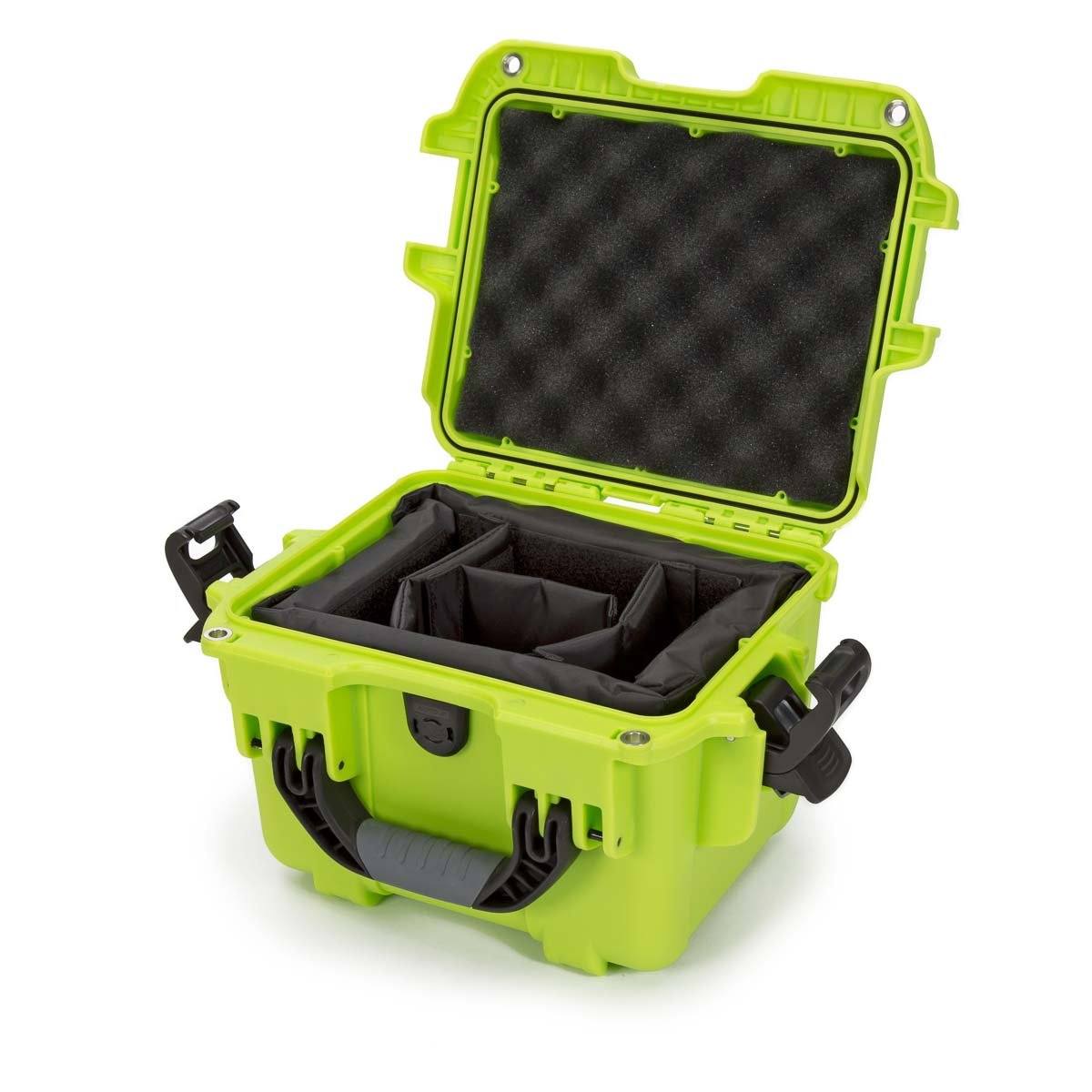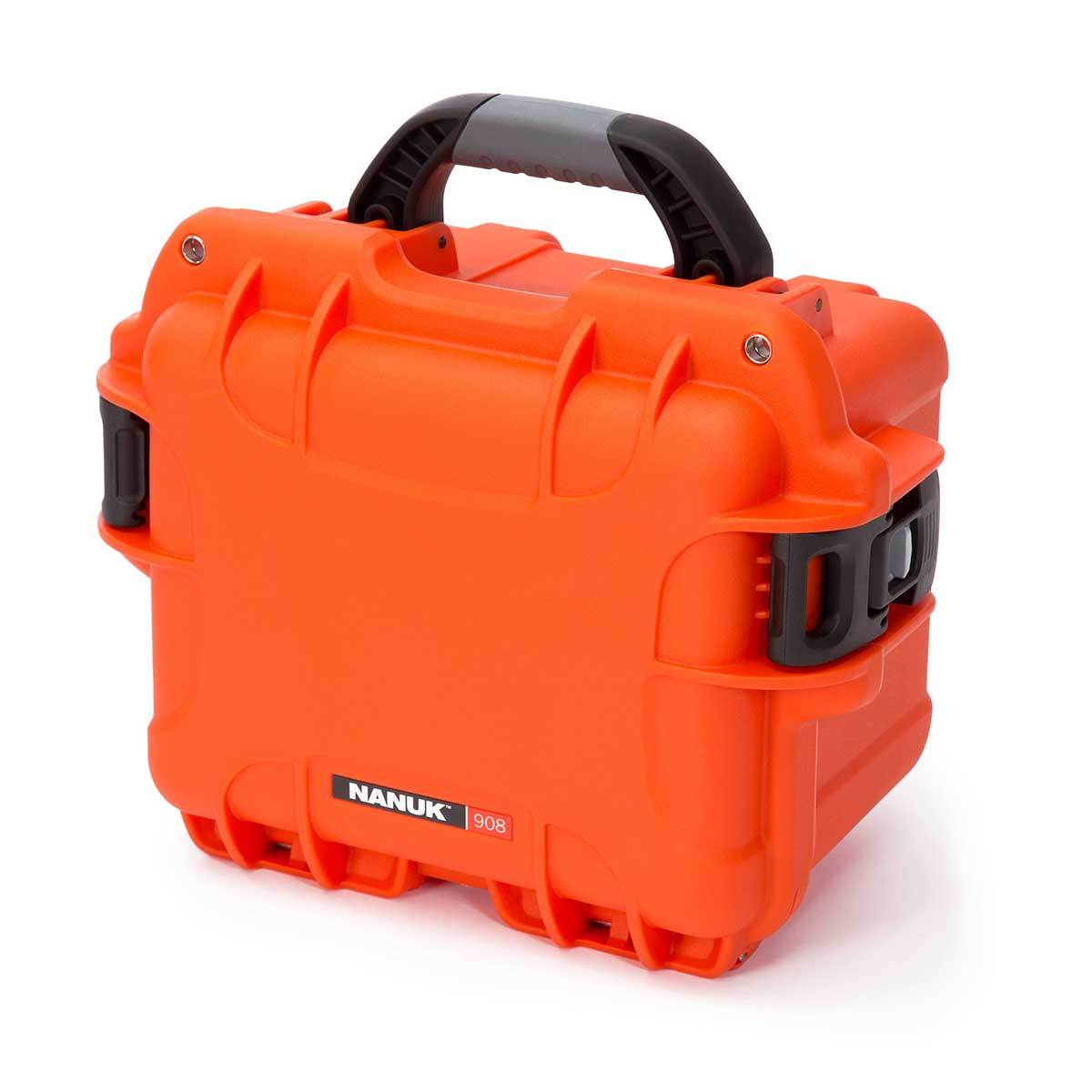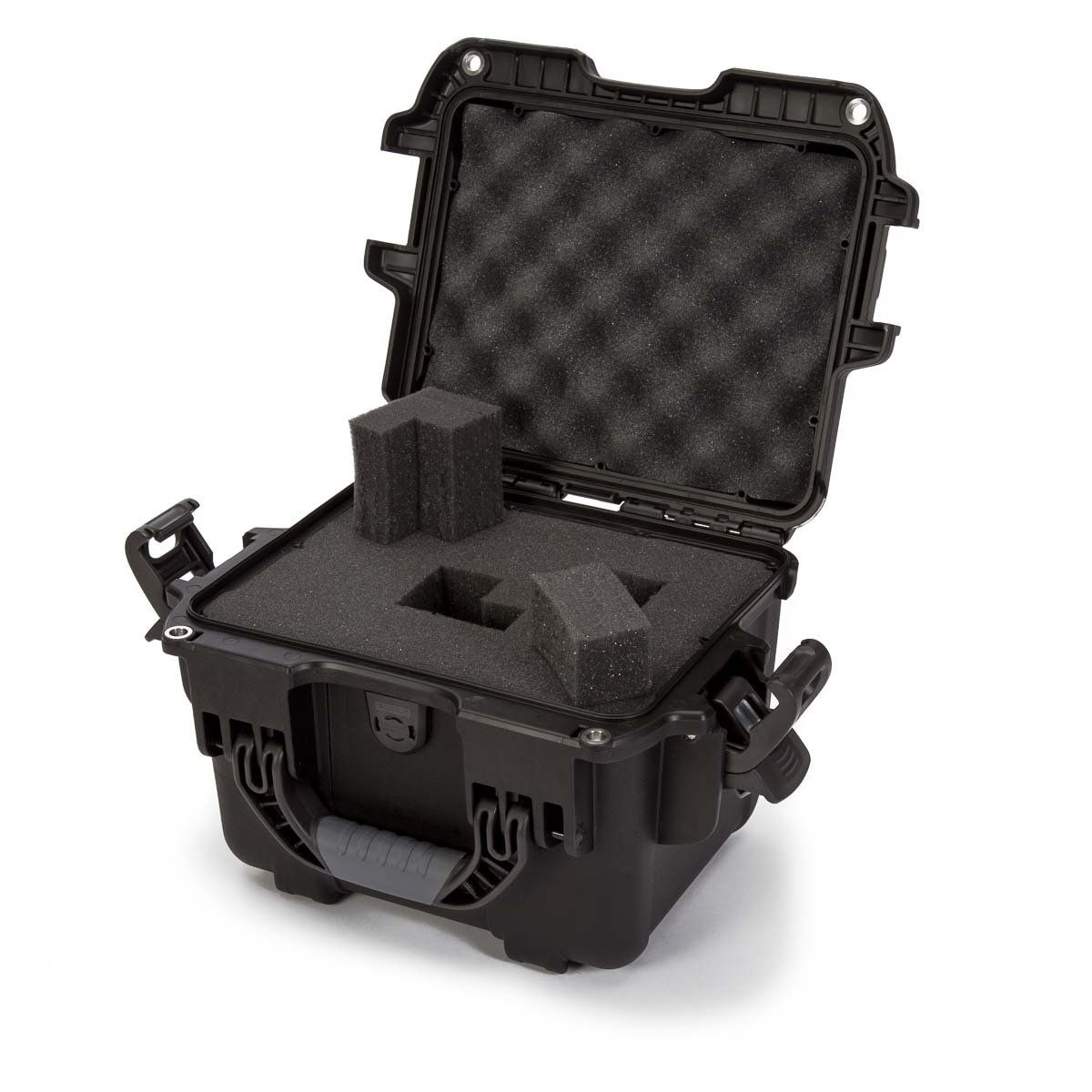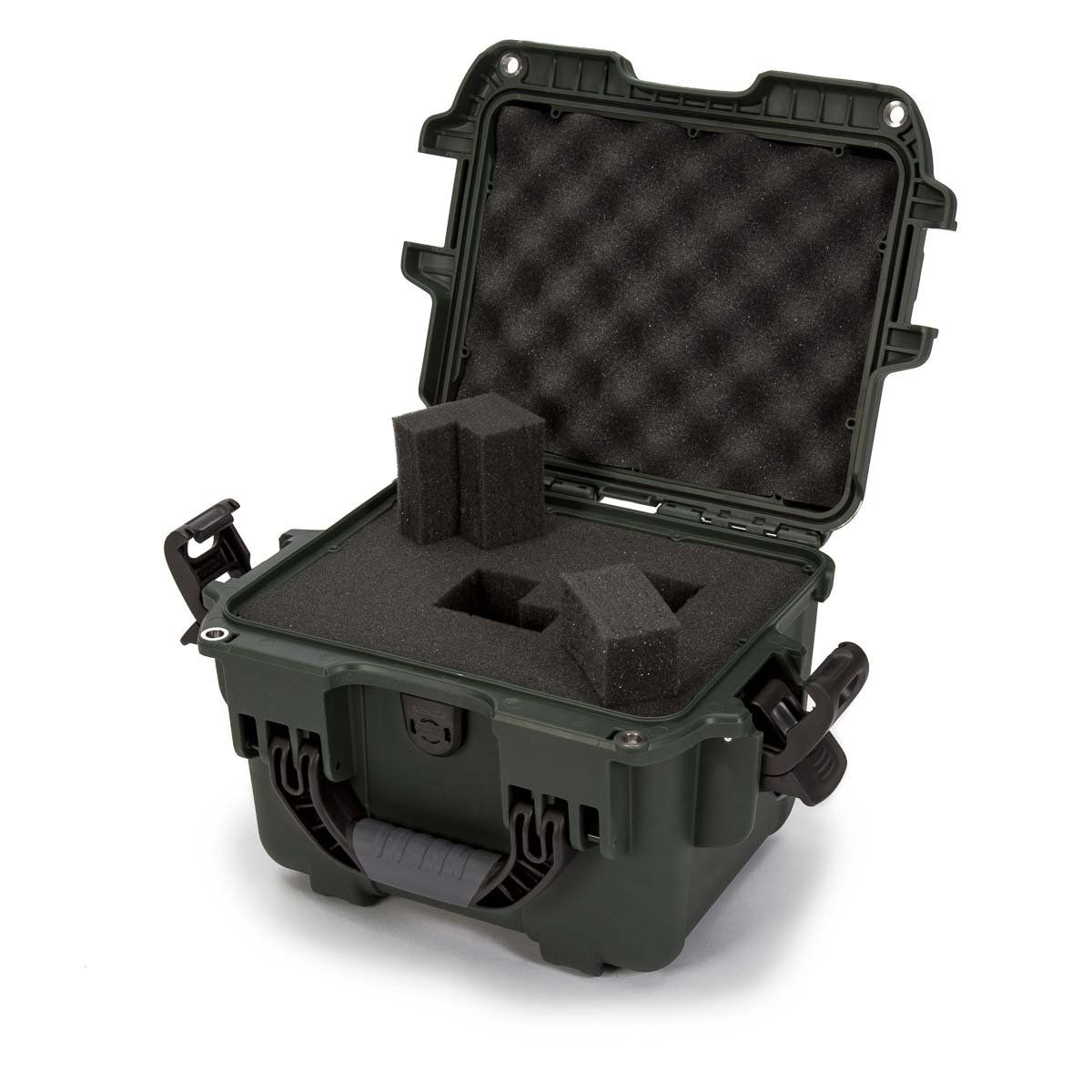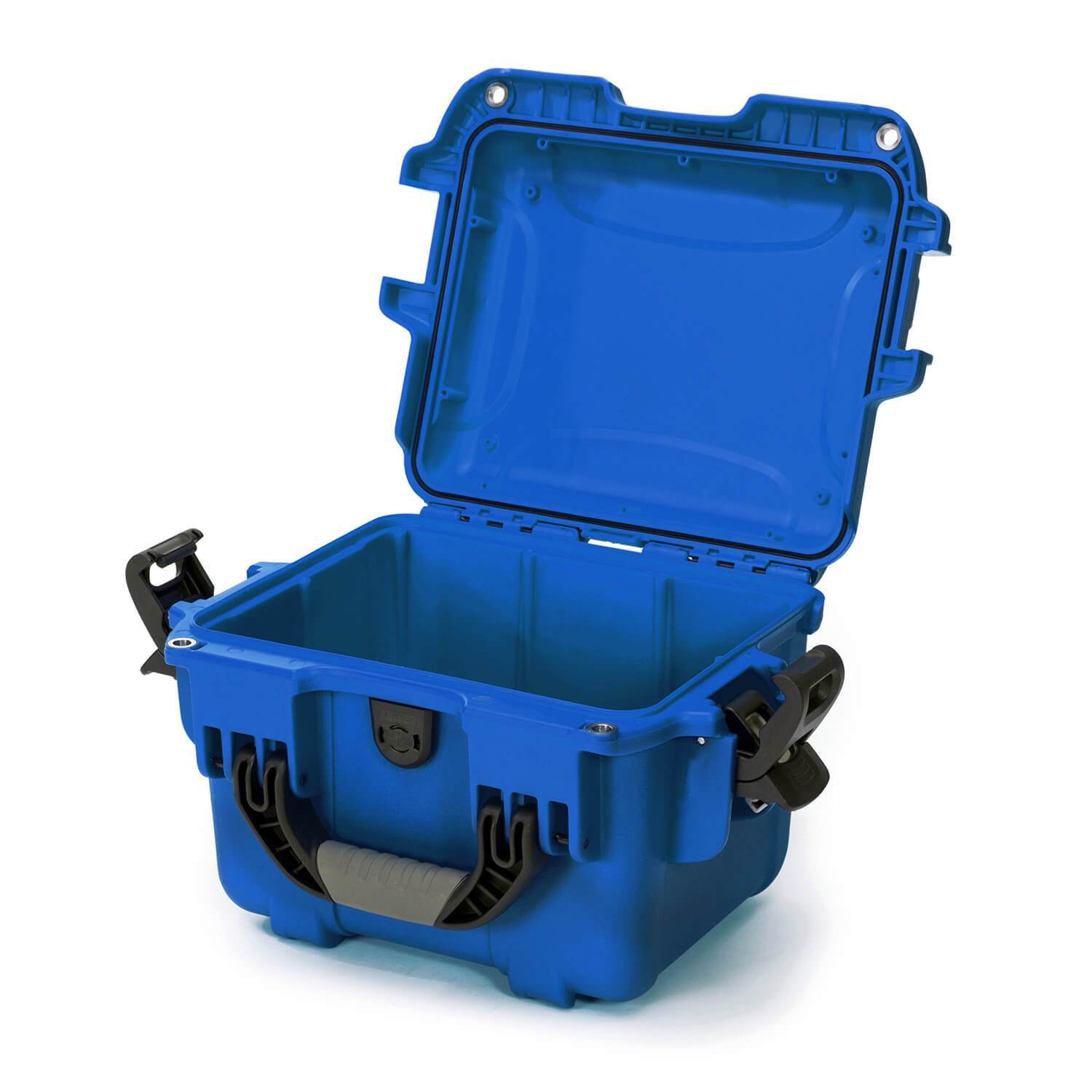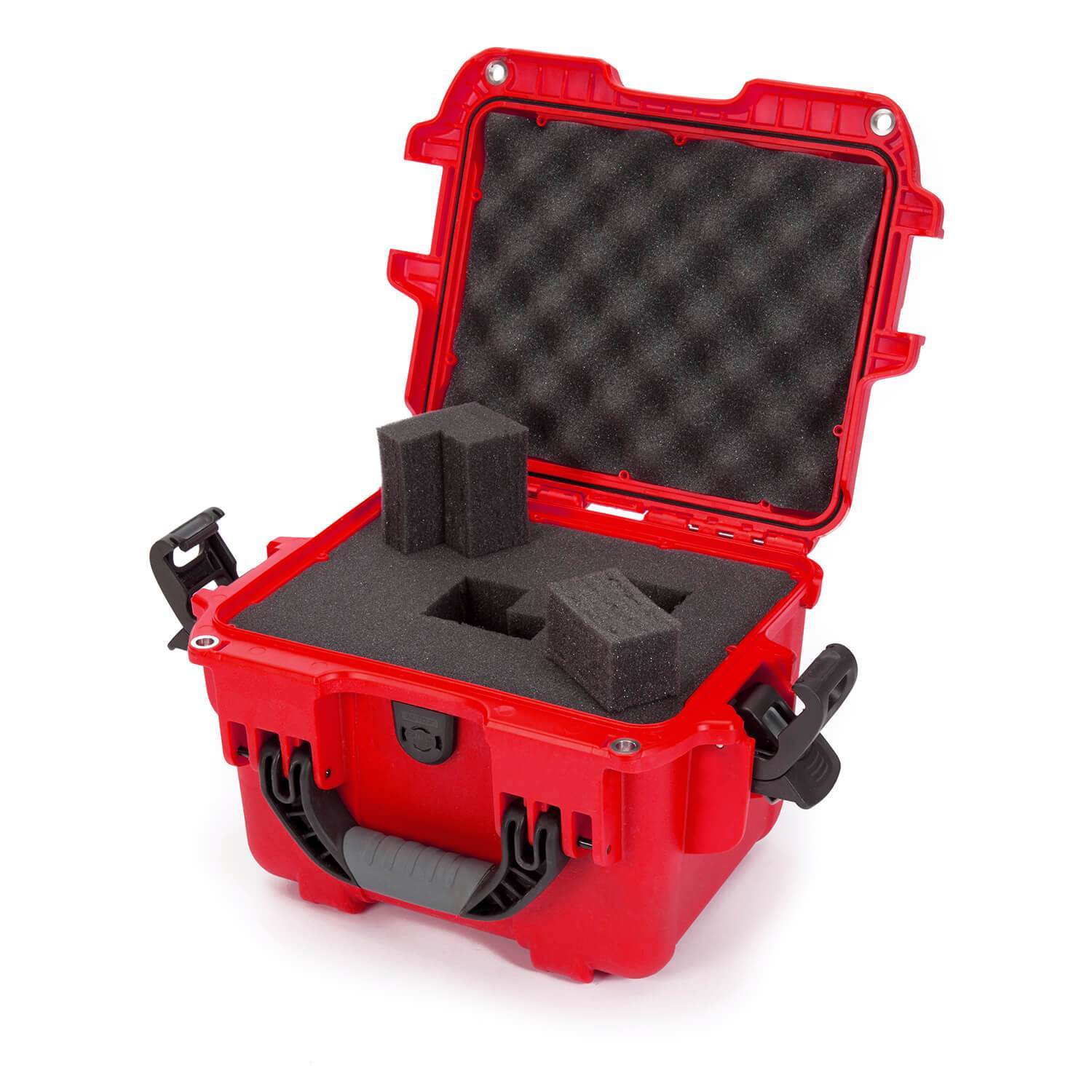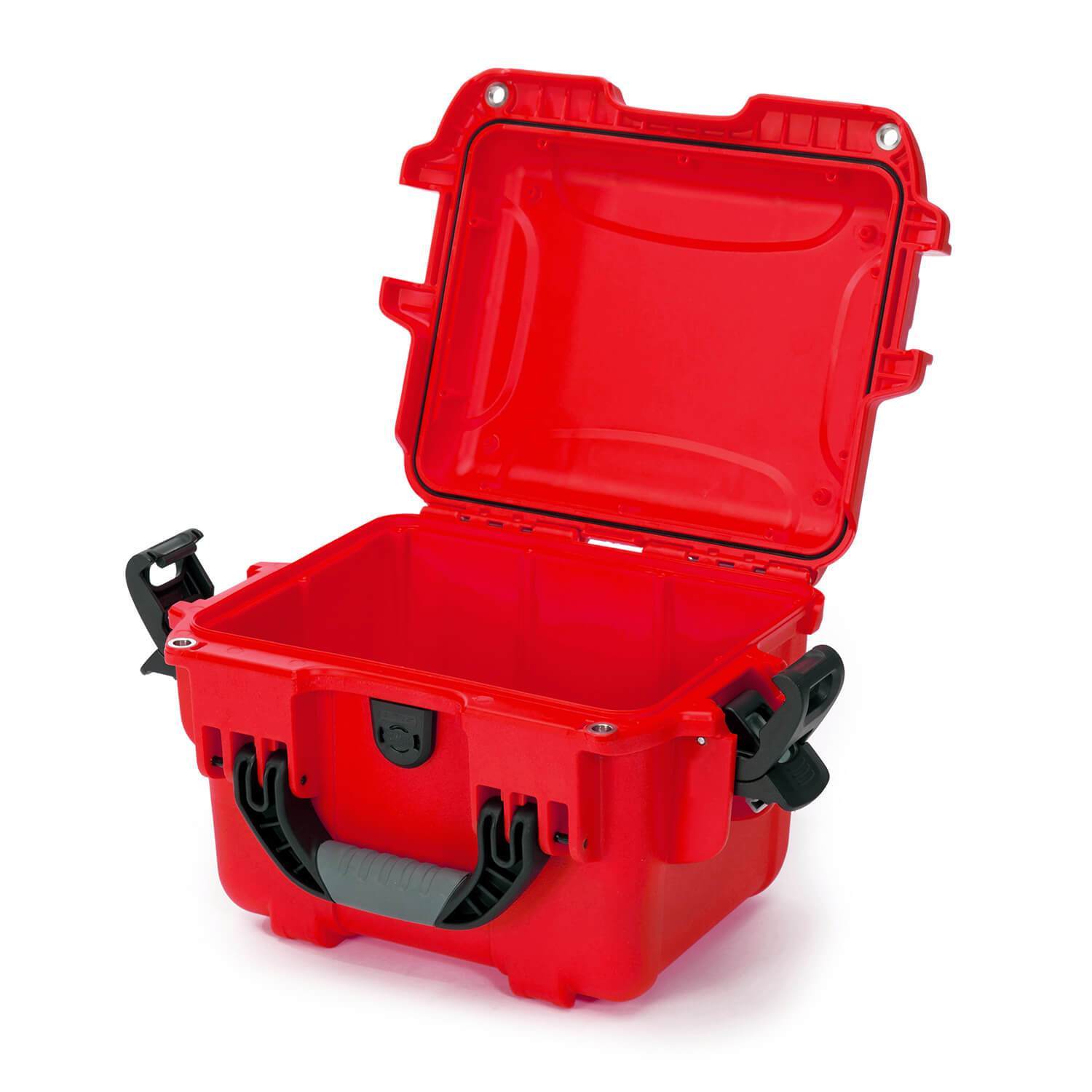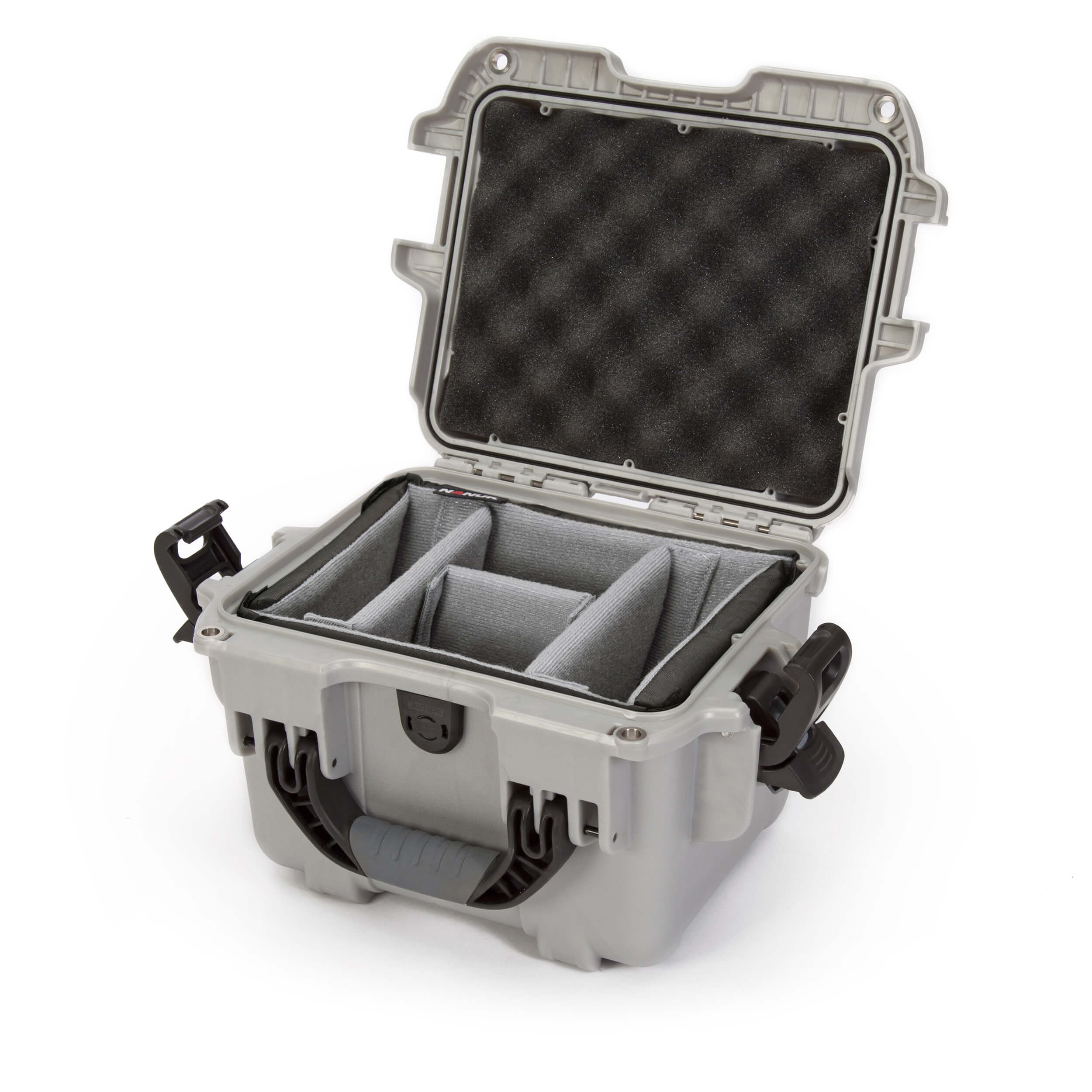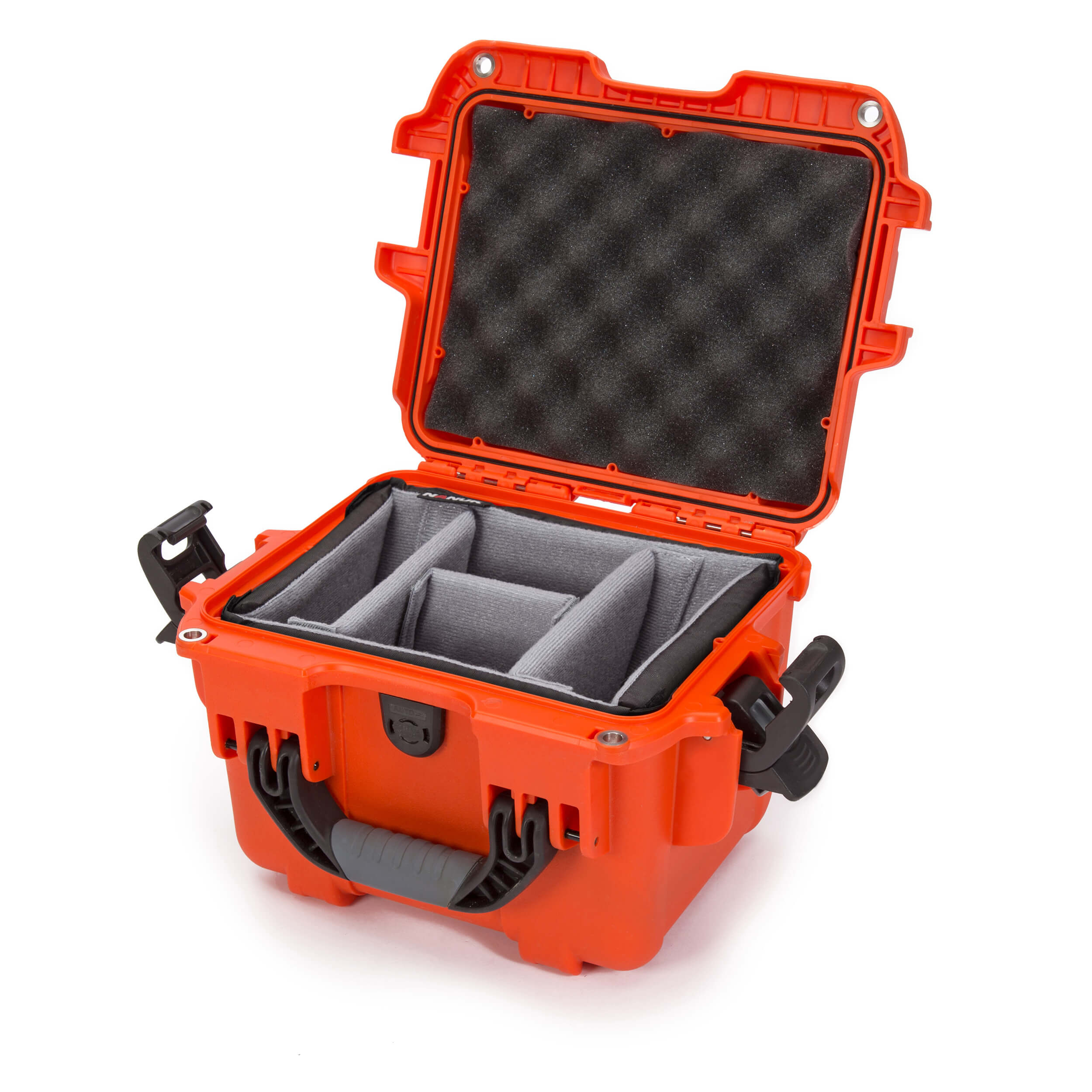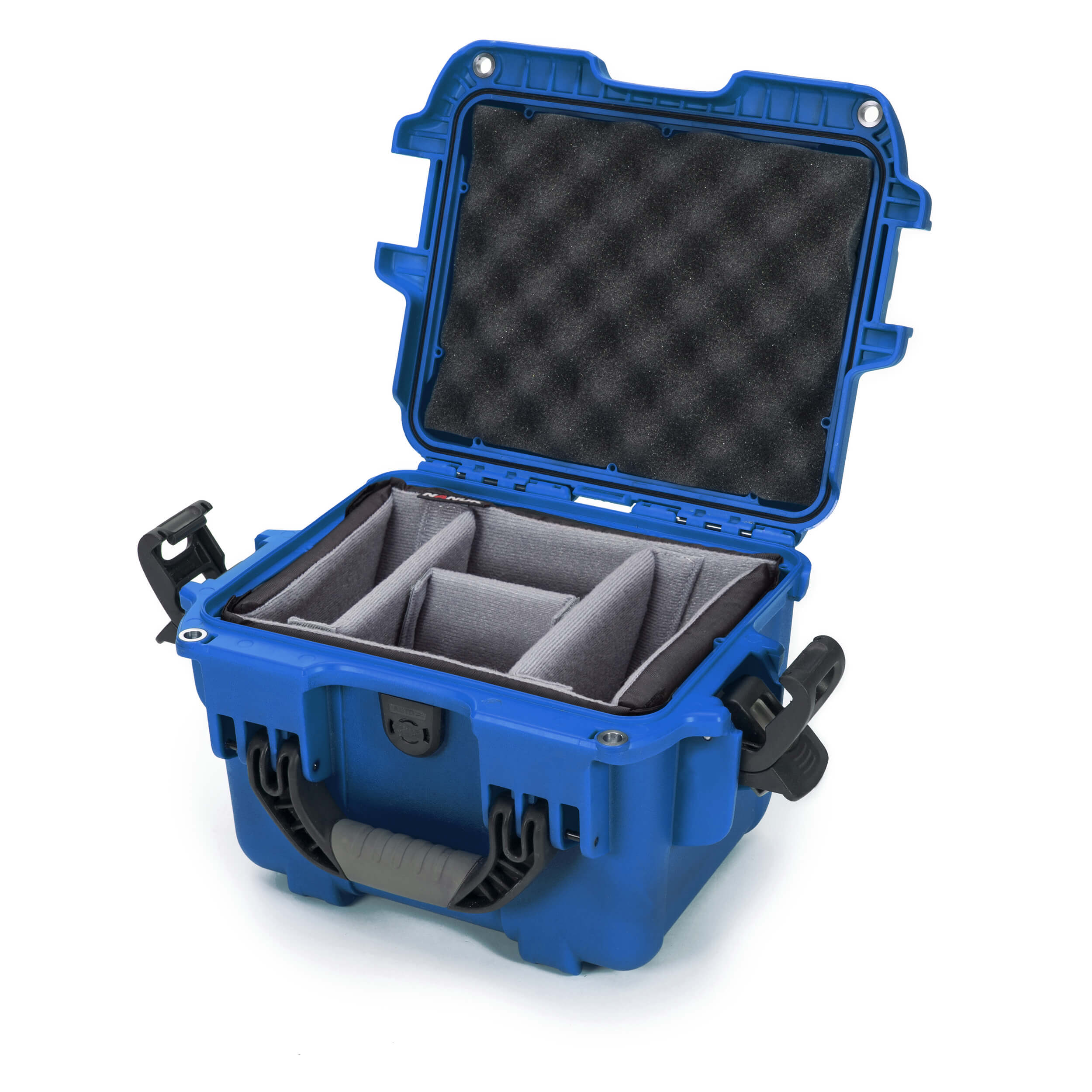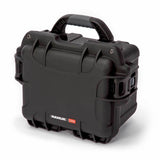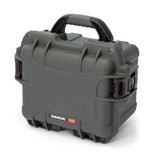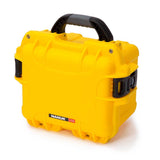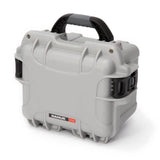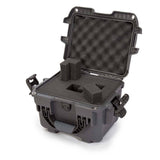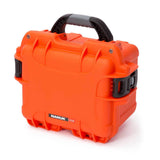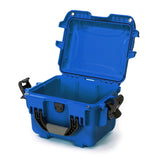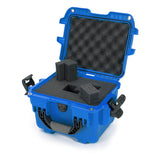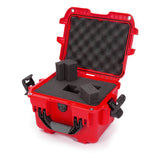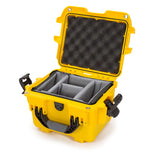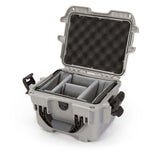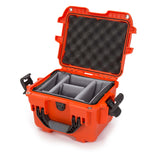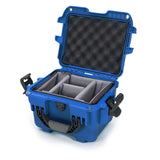 ---
---
About the NANUK 908
Organizing, protecting and carrying mid-size items is what the NANUK 908 does best. This waterproof hard case is impenetrable and indestructible and features a deep base for lots of storage options. A lightweight, tough resin shell and ... Read more
---
Interior Size (LxWxH)
9.5 in x 7.5 in x 7.5 in
241 mm x 190 mm x 190 mm
Exterior Size (LxWxH)
12.5 in x 9.8 in x 8 in
318 mm x 249 mm x 203 mm
---
About the NANUK 908
Organizing, protecting and carrying mid-size items is what the NANUK 908 does best.
This waterproof hard case is impenetrable and indestructible and features a deep base for lots of storage options. A lightweight, tough resin shell and double side-mounted PowerClaw superior latching system ensure that nothing gets in.
With NANUK's exclusive locking and latching system, your case stays shut and secured until you are ready to open it.
Waterproof, dustproof, and indestructible, the 908 is ideal for camera/video gear, batteries, lenses, flash drives, hard drives, microphone systems, pistols, fishing gear, binoculars, scopes, medical devices, instrumentation, industrial tools or any other small to medium personal or professional equipment that might need superior.

The NANUK 908 protective case comes with a soft grip and ergonomic handle to make it easy to transport.
It also features stainless steel hardware and integrated handle stay to keep the handle out of harm's way when traveling or during shipping. This transport case is also equipped with an automatic pressure release valve and an integrated bezel system to accommodate custom panels without needing to drill holes so the case stays watertight.
This MIL-Spec injection molded case is backed by a lifetime warranty.
Inside, products can be secured with cubed foam, custom foam, padded dividers or the case can be purchased empty.
Specifications
Exterior Size (LxWxH)
12.5 in x 9.8 in x 8 in
318 mm x 249 mm x 203 mm
Interior Size (LxWxH)
9.5 in x 7.5 in x 7.5 in
241 mm x 190 mm x 190 mm
Weight (Empty)
3.6 lb | 1.36 kg
Base Depth
6.1 in | 155 mm
Temperature Range
Min -20°F (-29°C ) | Max 140°F (60°C)
Max Buoyancy
18 lb | 8.2 kg
Material
Lightweight NK-7 resin
Warranty
Lifetime warranty & 30-day satisfaction warranty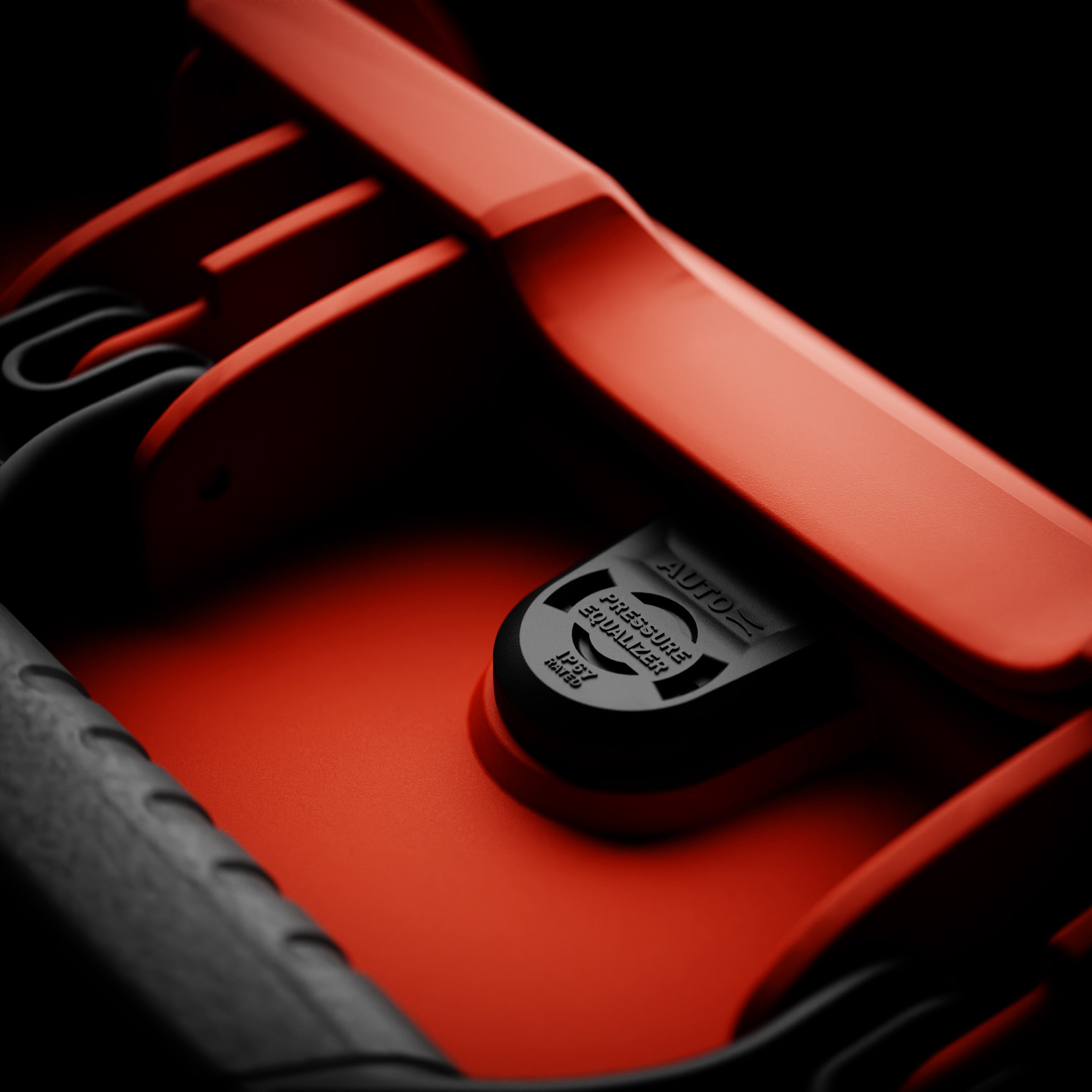 Automatic Pressure Release Valve
Keep your case from sealing shut. Automatically.
Changes in altitude, temperature, humidity and geographic location create a "vacuum lock" which can effectively seal a case shut. NANUK's integrated auto-pressure valve equalizes this atmospheric pressure difference. Using state-of-the-art technology, the micro vent allows air to pass through while preventing water from entering.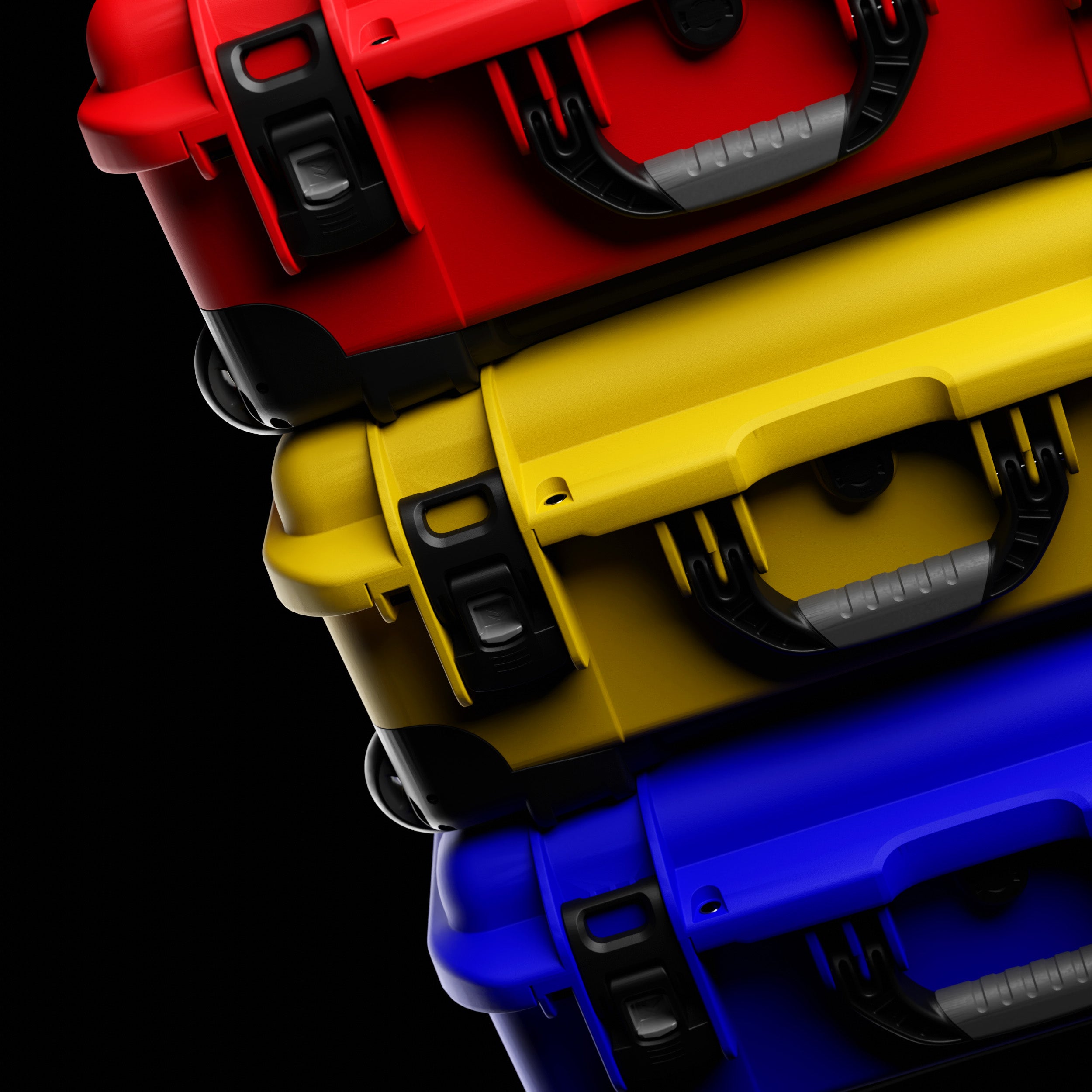 Design & Colors
Stand out with a unique design and color selection.
Rounded corners and chamfered edges merge with strong character lines to deliver a design that is as sleek and modern as it is tough and reliable. Be it for aesthetic preference or more practical purposes, color choice is an important feature for many NANUK users - choose from up to nine colors depending on the case.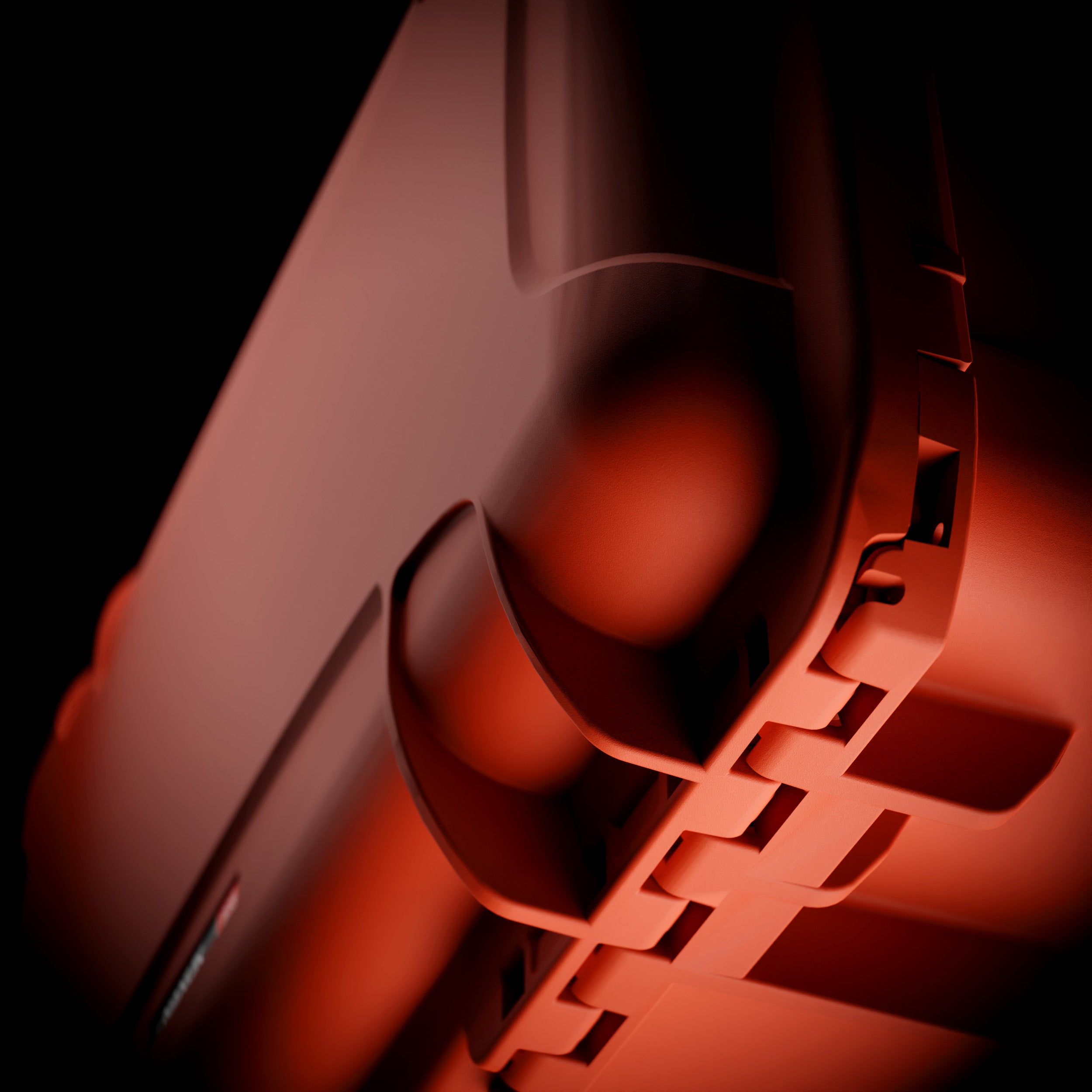 Indestructible & Lightweight NK-7 Resin
Get High-Impact Protection with a fraction of the weight.
Impact-resistant, lightweight, and armed with an NK-7 resin body, this NANUK case is designed with rounded corners, thick, strong walls, and oversized details. No matter what nature throws its way, NANUK is built to survive. This NANUK is shock-absorbent to prevent damage to the case and, more importantly, to the valuable contents.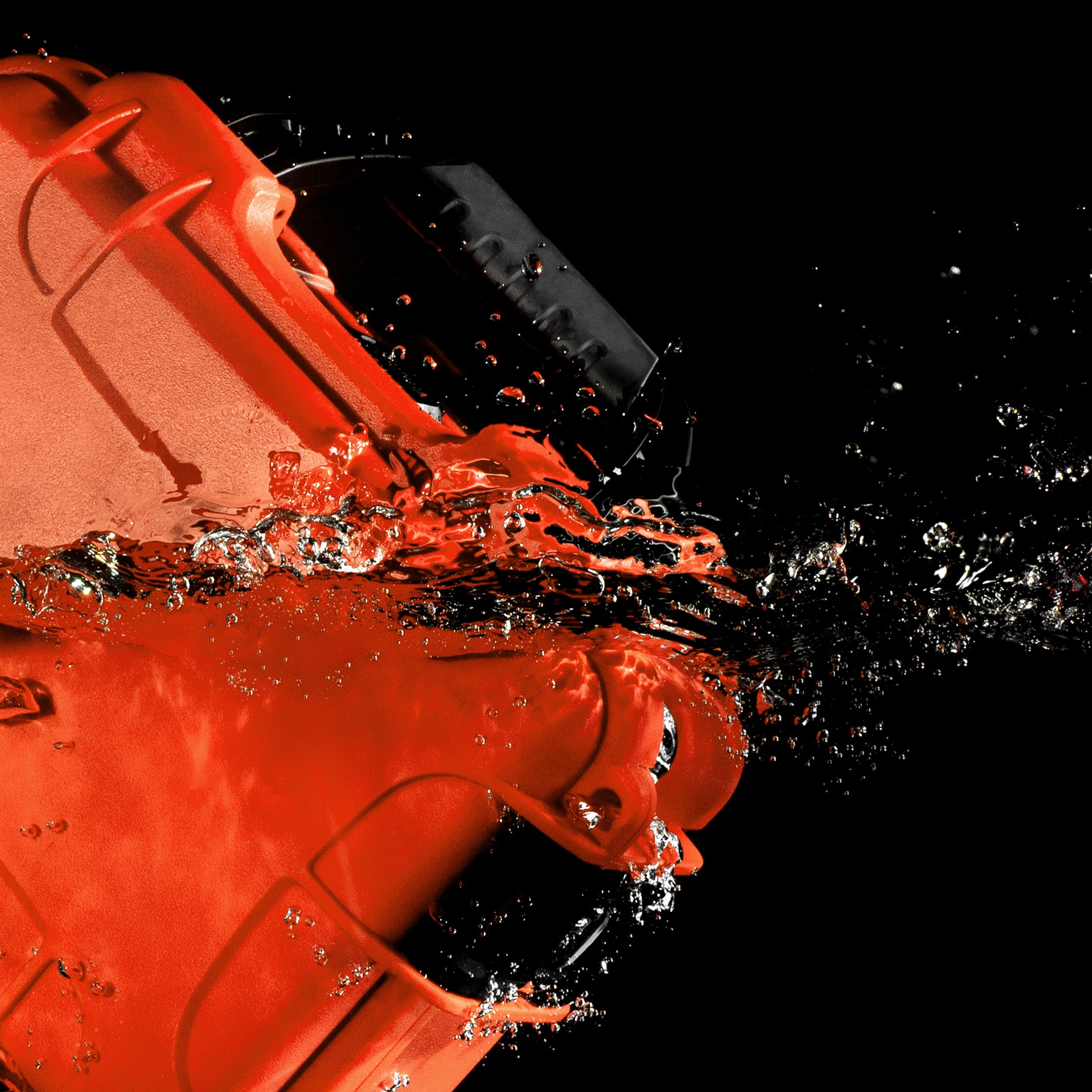 IP67 Waterproof & Dustproof
Go where no case has gone before.
NANUK protective cases were primarily designed for front line protection, search and rescue missions, first responders, military, industrial, marine and diving uses. The professionals that rely on NANUK cases require a reliable, waterproof solution which resists deformation and fatigue. NANUK ensures a long-lasting, watertight seal - nothing gets in – nothing!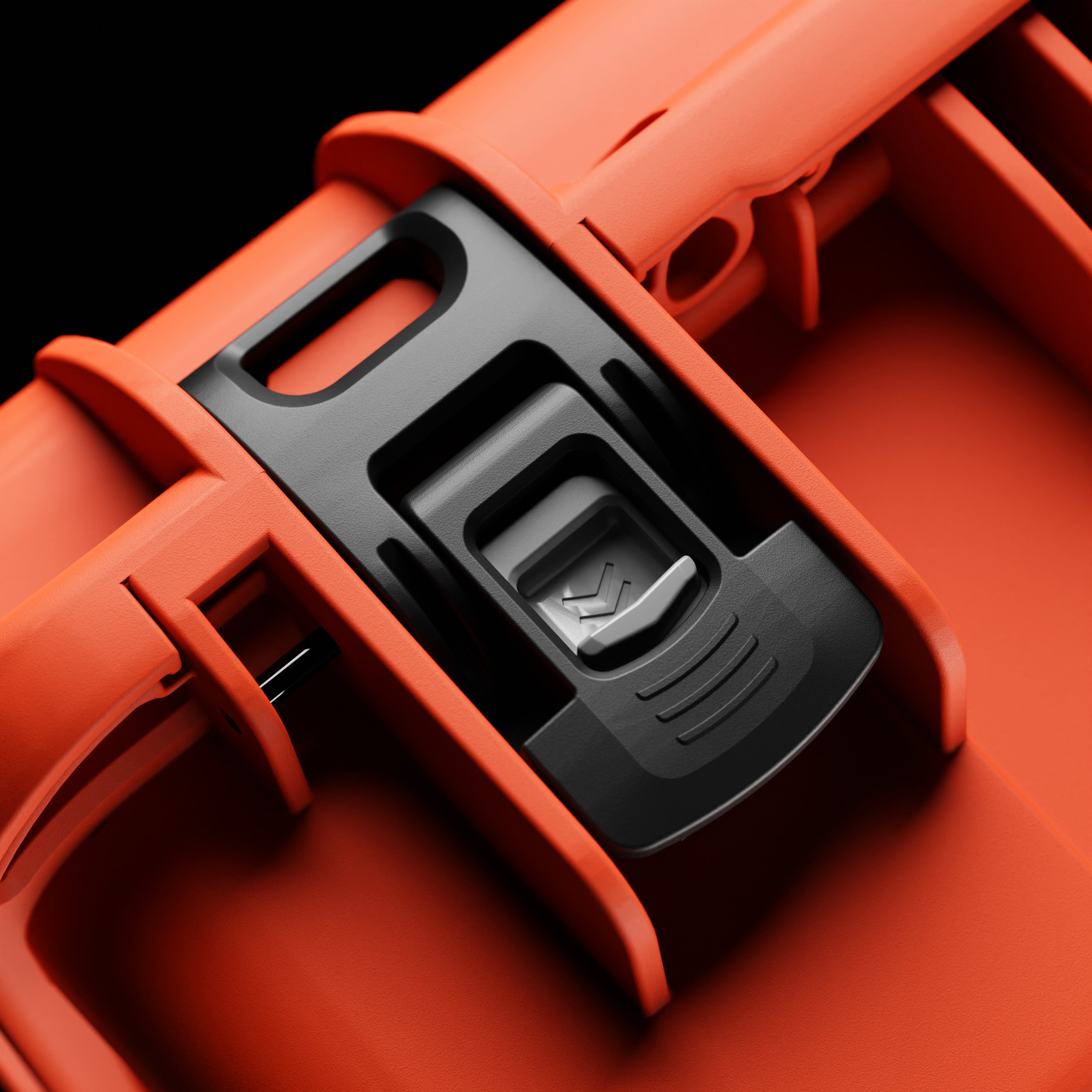 PowerClaw Superior Latching System
Close with confidence. Open with ease.
Ensuring that your smaller gear stays well protected from the elements, this NANUK case's patented PowerClaw latching system uses compressive force and triple action to clamp your case tight. Integrated slide locks offer added security, preventing your case from opening during transport or if it's dropped. The super tough nylon construction and stainless-steel hardware ensure that your important items stay safe in your NANUK waterproof case no matter where your journey takes you.
Specifications

Specifications

Exterior Size (LxWxH)

12.5 in x 9.8 in x 8 in

318 mm x 249 mm x 203 mm

Interior Size (LxWxH)

9.5 in x 7.5 in x 7.5 in

241 mm x 190 mm x 190 mm

Weight (Empty)

3.6 lb | 1.36 kg

Base Depth

6.1 in | 155 mm

Temperature Range

Min -20°F (-29°C ) | Max 140°F (60°C)

Max Buoyancy

18 lb | 8.2 kg

Material

Lightweight NK-7 resin

Warranty

Lifetime warranty & 30-day satisfaction warranty
Certifications

ASTM D-4169 DC-18 Rainfall

ASTM D-4169 DC-18 Vibration

ASTM D-4169 DC-18 Drop Test

ATA Specification 300 - Category 1 Impact

IP6X Ingress Protection - Dustproof

IPX7 Ingress Protection - Waterproof
Reviews

Quality - Fit and Finish

The Quality, Fit and Finish of my new NANUK 908 are exactly what I expected, since I enjoy and being seen as a discriminating shooter, with my other NANUKS; my 908, Ammo Case; 935, 6-up Handgun case, and; my 985 Rifle Case. They are all rugged, strong and ensure life long comfort and security. I would not hesitate to highly recommend NANUK for all your needs, even thogh they do cost initially a little more investment, but that pays off over time. I could even use another one!

satisfaction

its not the first time and it will not be the last, its a good product

Great little box

Ordered it to build a battery box for a lifepo4 50ah battery... Fit perfectly! Great construction, very happy!

Great cases!

Tight fitting, solid and good looking to boot. Feels like I'll get good use of them.

Off grid CB casing

Again perfect fit, quality

Kayak Nanuk

I recently began kayaking and quickly realized several things. One of them being that I was going to need something watertight and easily accessible during my adventures. My research took me to Nanuk and instantly knew I had found what I was looking for. During the time of this review I have yet to actually take it kayaking yet so I can't speak on it's performance for what I intended. However, that being said, it is a beautifully and thoughtfully designed product, as is their entire collection. The case is easy to carry and maneuver, with plenty of space for what I will need to put in it. A few water bottles, my snacks, phone, credit cards, keys, extra bundles of rope, med kit, sunscreen, bug spray and whatever else. If you're thinking about, don't. Buy it. You will NOT be dissapointed.

Gear storage for a great price.

I have alot of tools and special equipment I use as a commercial Industrial electrician. I needed someone to store my gear (that I spend thousands of dollars on) that was reliable and safe. I also travel alot and am an outdoor enthusiast. From the beaches to hiking in the mountains I need something to keep my gear dry and safe. The sometimes rough and dirty environments I am in can wreck sensitive equipment. Nanuk was decently priced and had good reviews. Never heard if them beforehand, but I am very pleased with my purchase!

A well-built quality product

Very pleased with this product

Torn!!

Excellent case and the optional lock hinges are well designed and well worth the investment. I hate how long it took to receive the items and it was only after I requested a refund that they got the ball rolling.