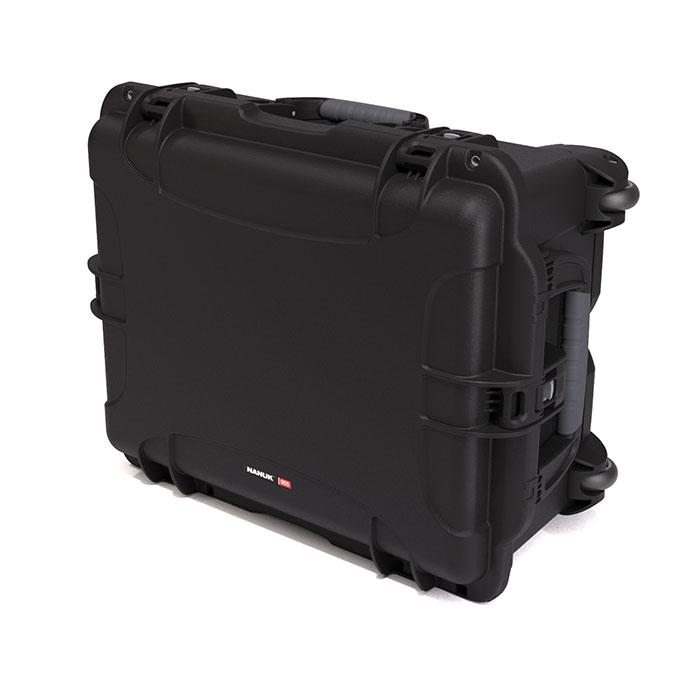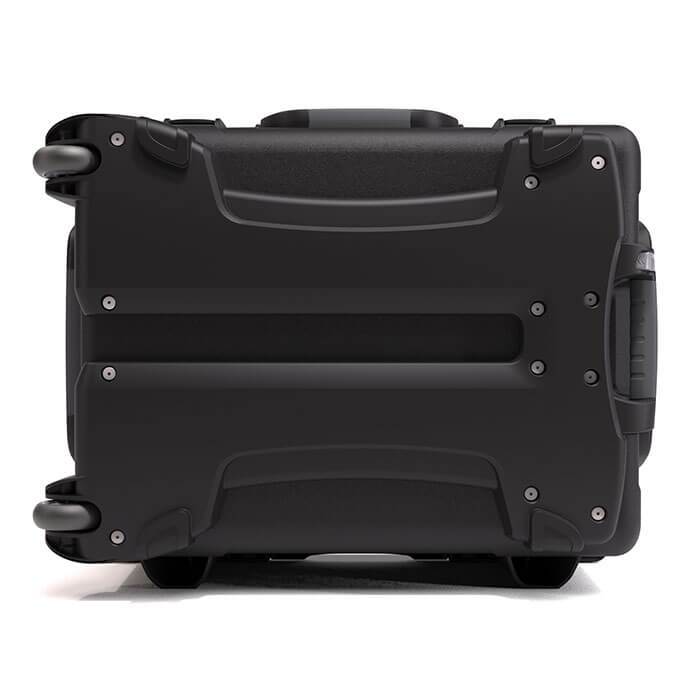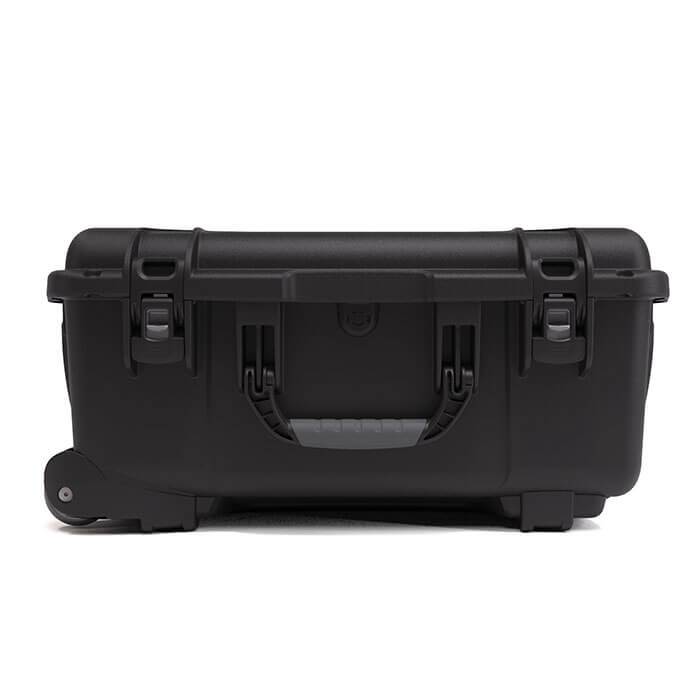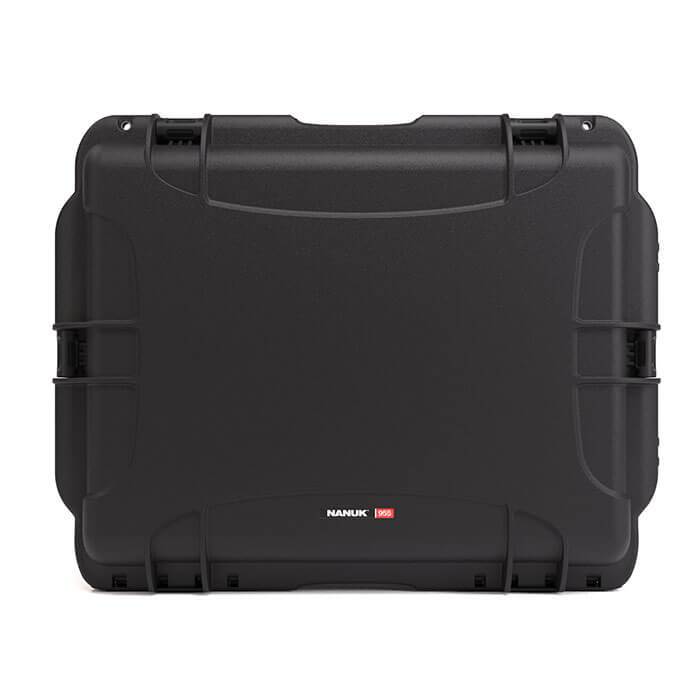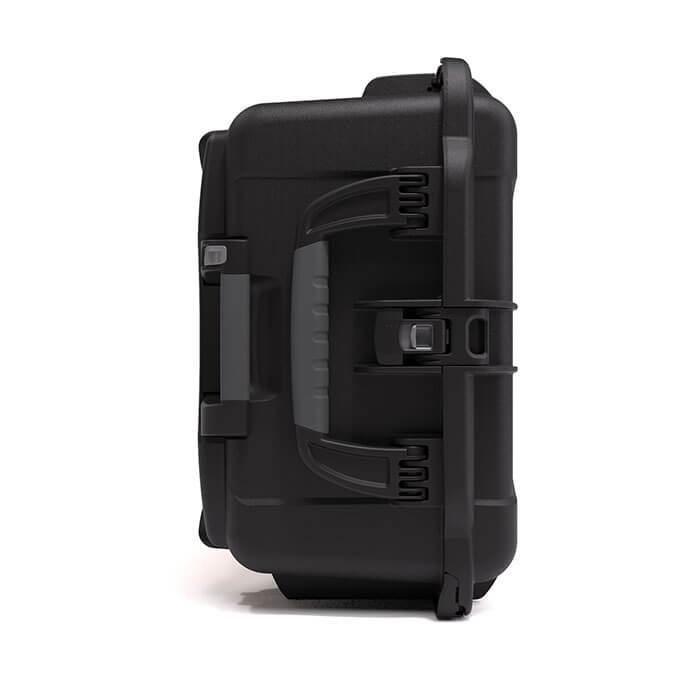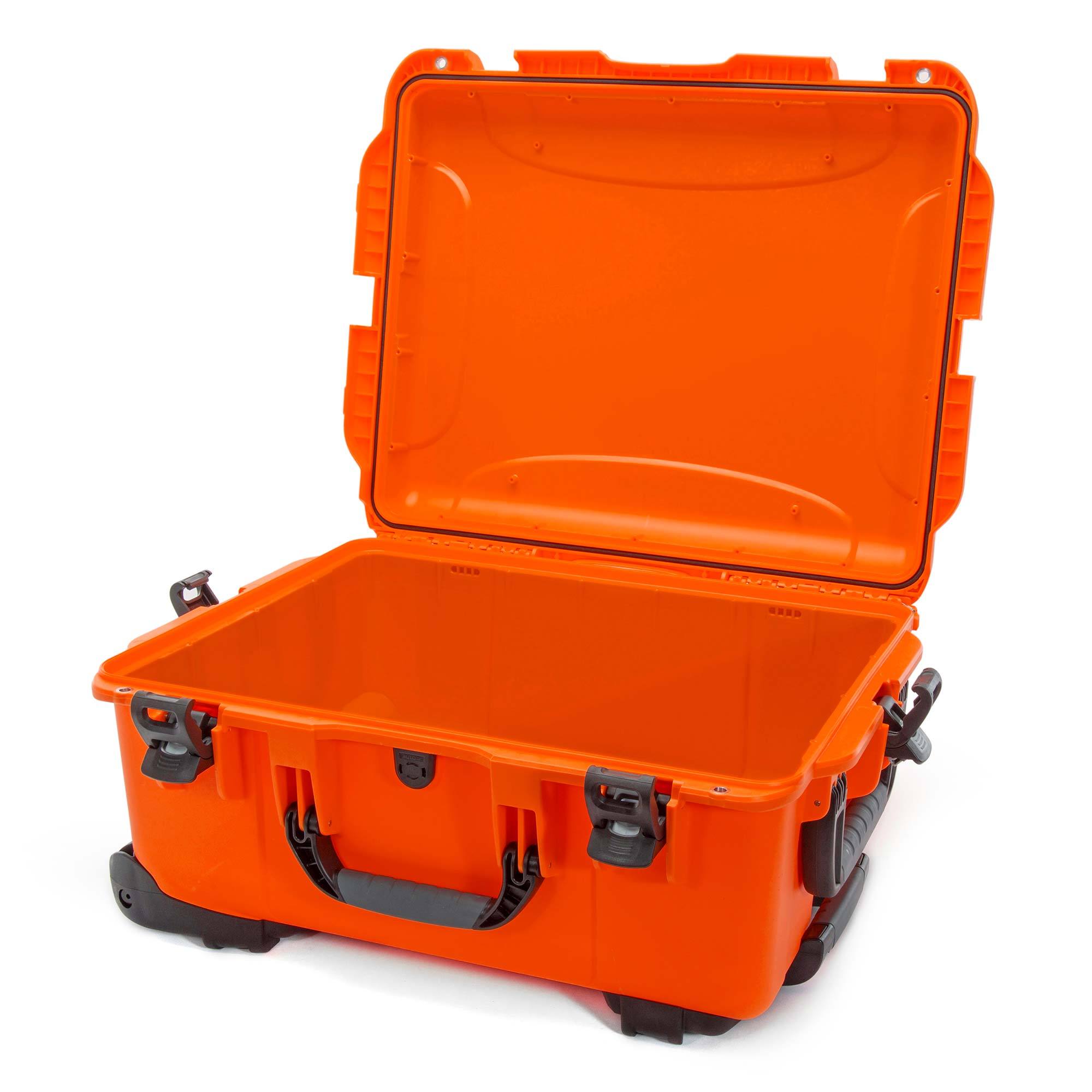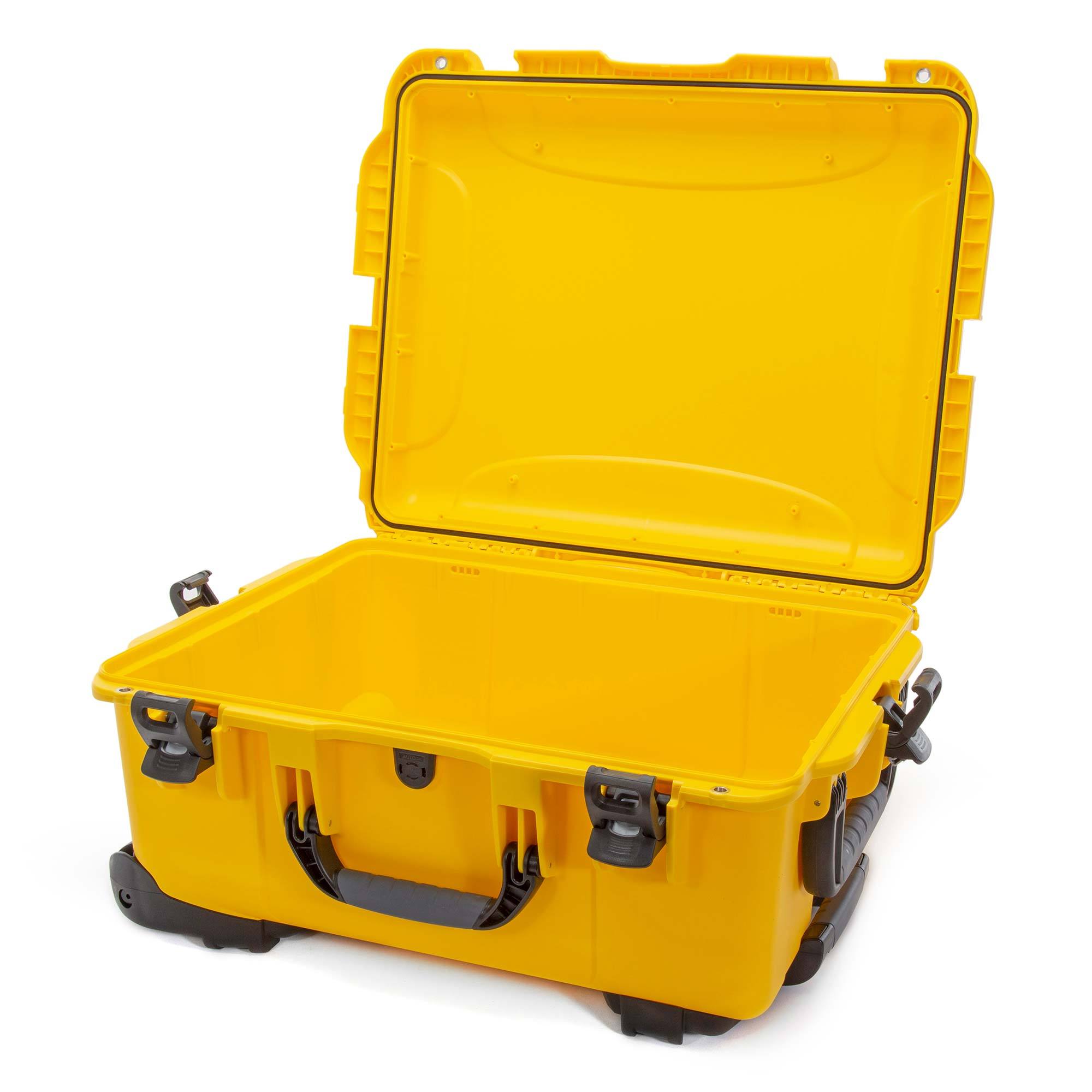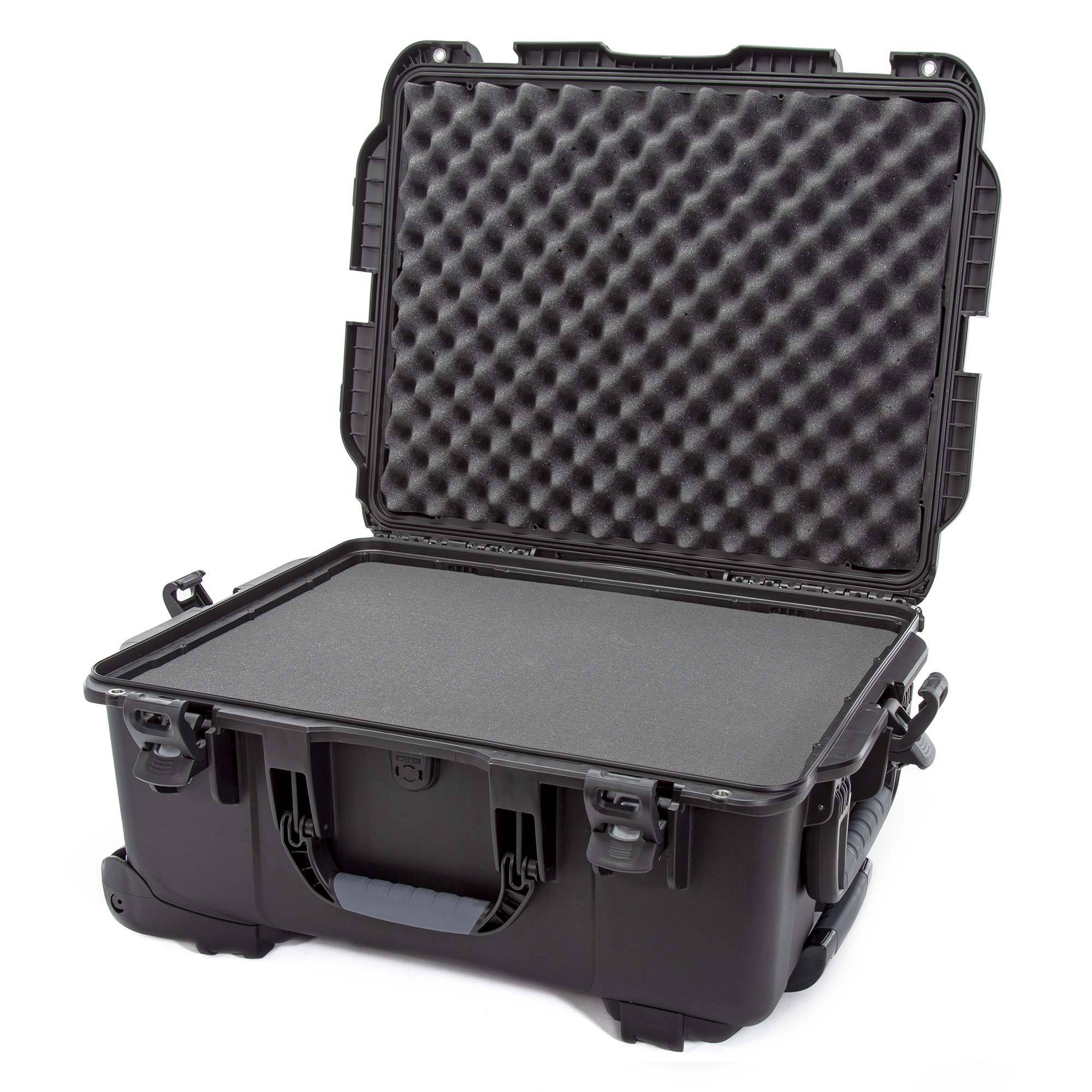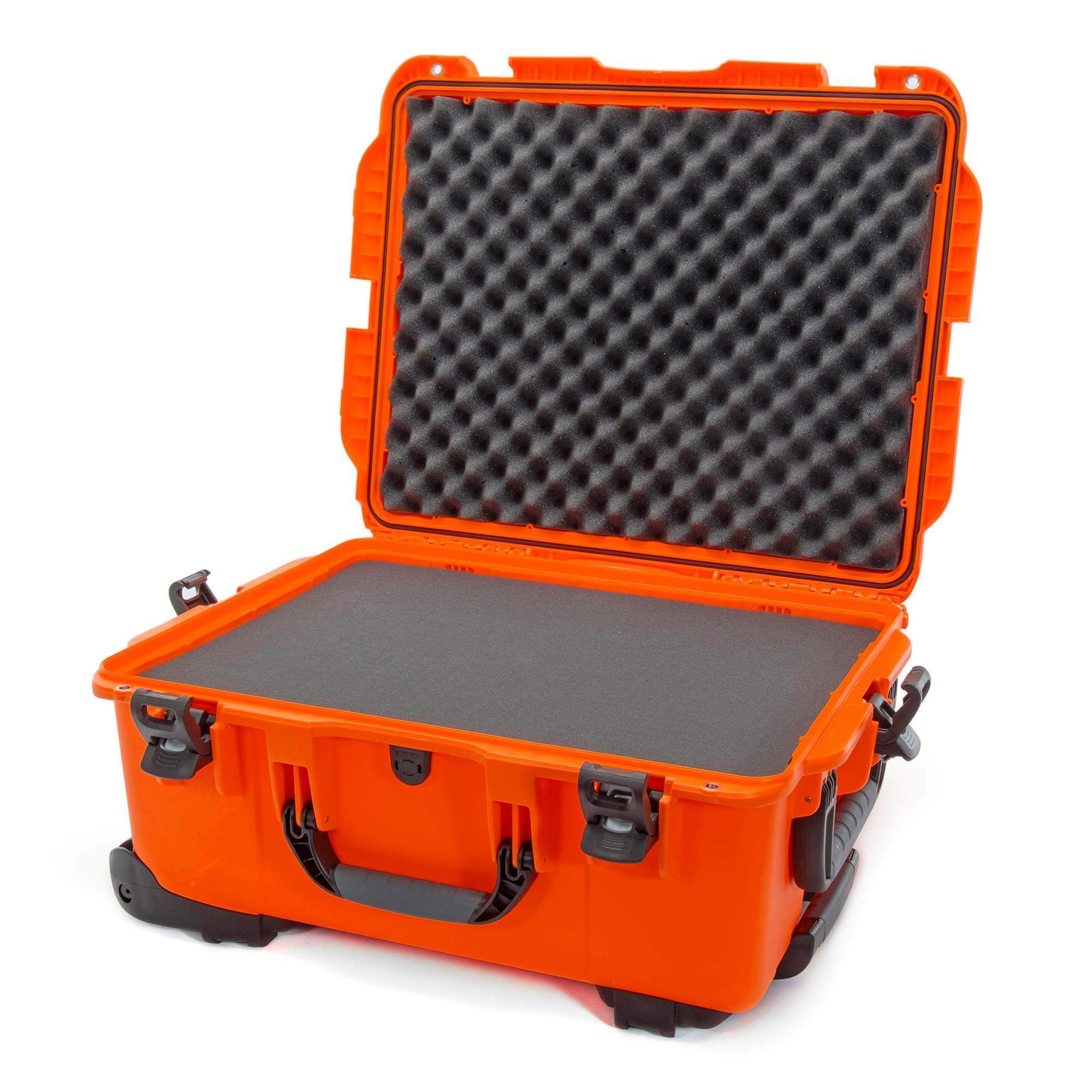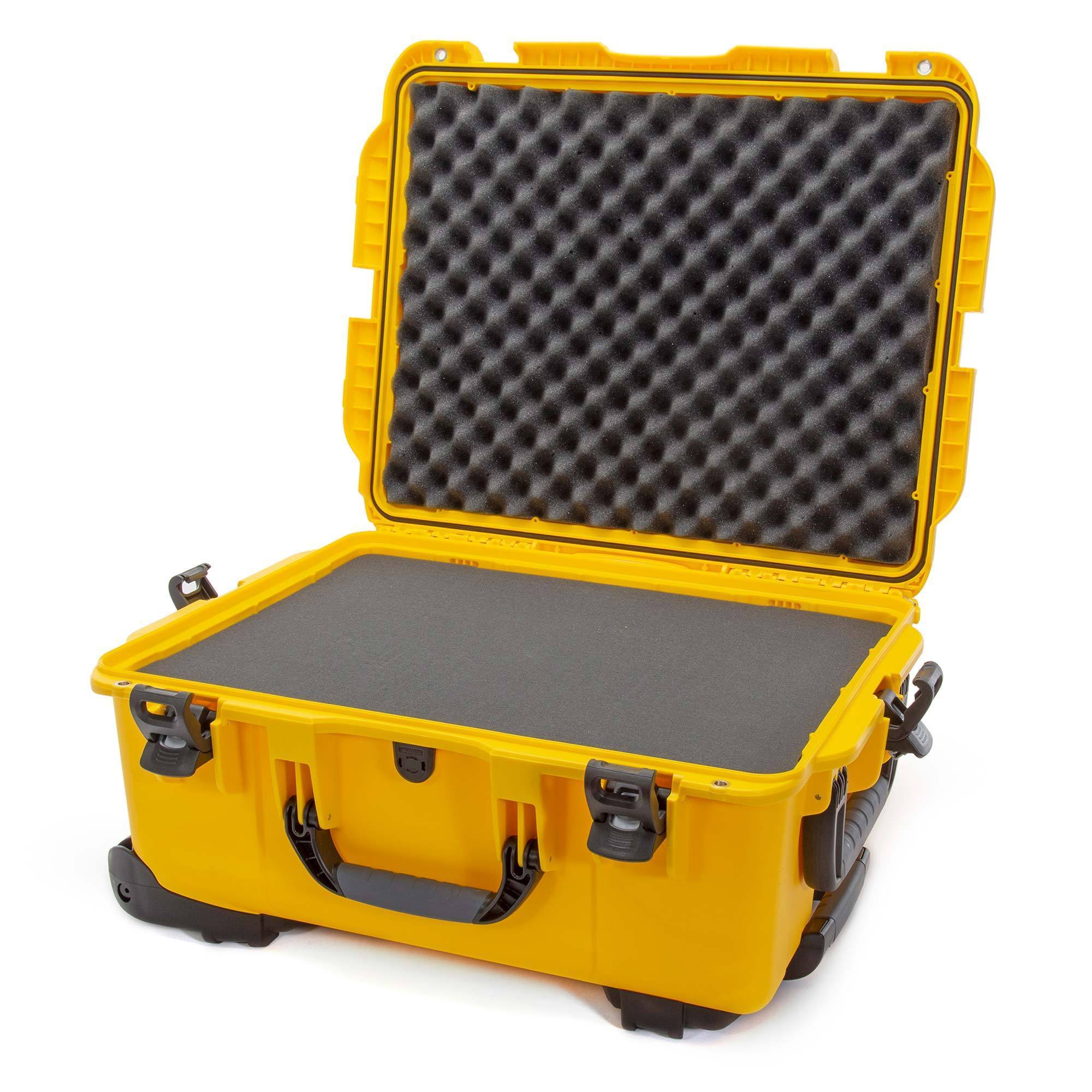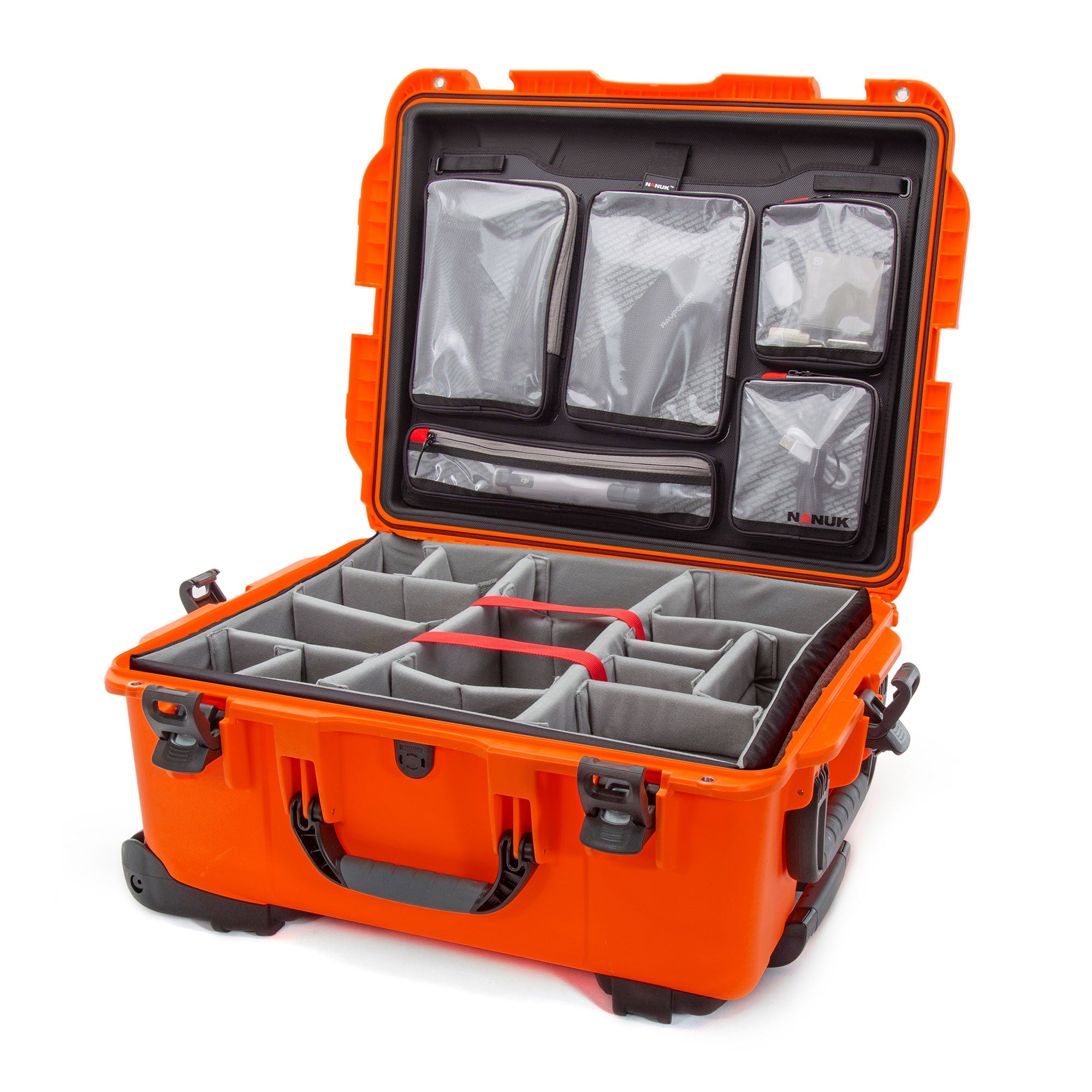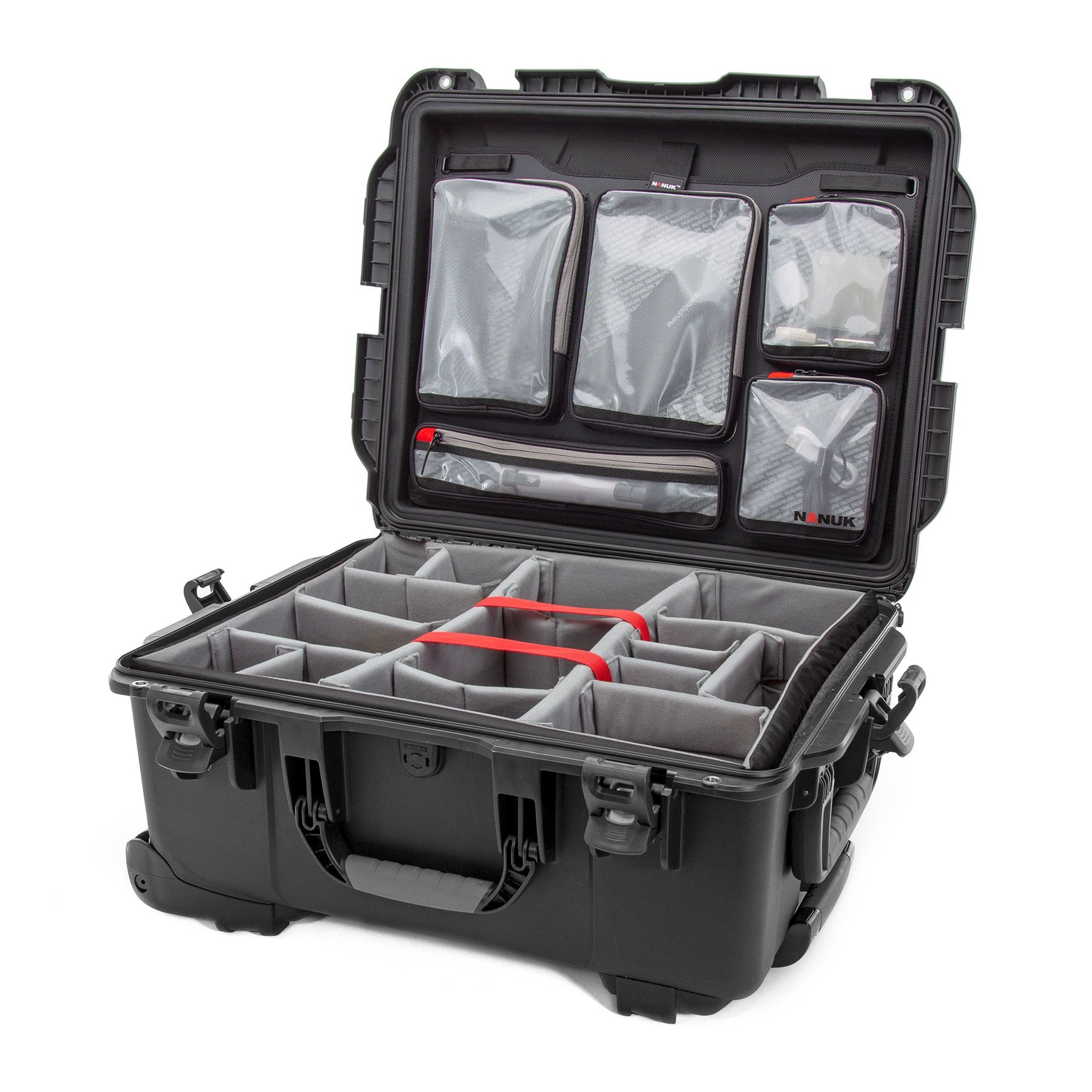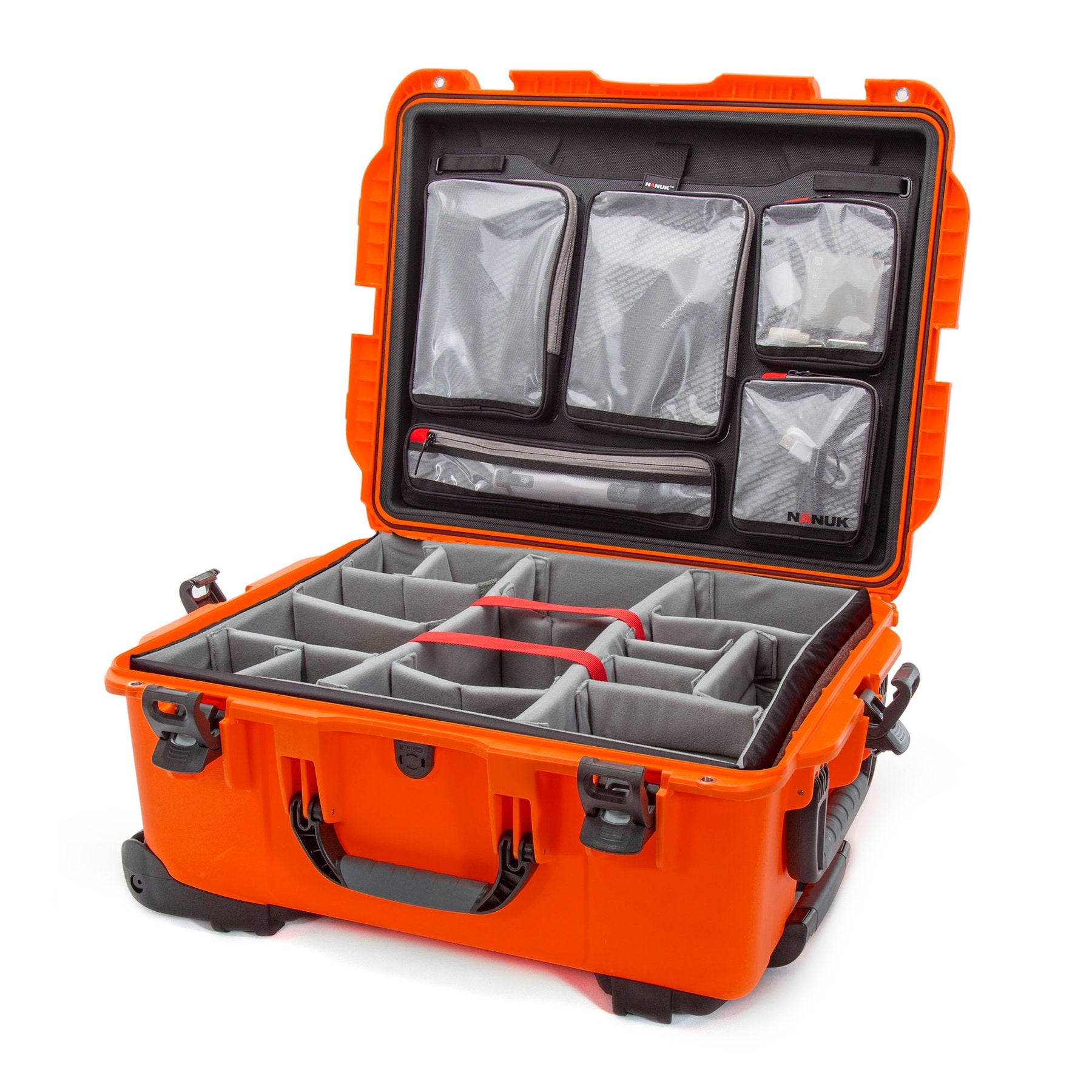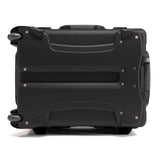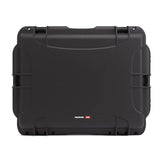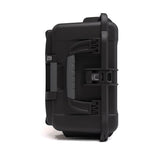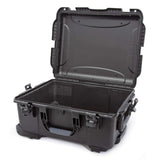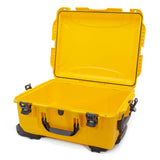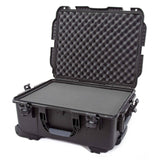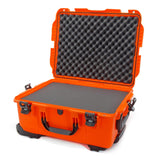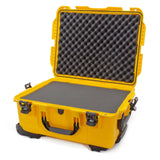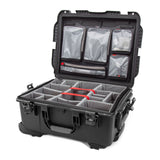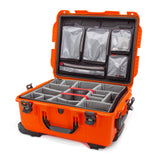 ---
---
About the NANUK 955
Built to organize, protect, carry and survive tough conditions, the NANUK 955 waterproof hard case is impenetrable and indestructible with a lightweight, tough NK-7 resin shell and it's PowerClaw superior latching system. With NANUK's e... Read more
---
Interior Size (LxWxH)
22 in x 17 in x 10.2 in
559 mm x 432 mm x 259 mm
Exterior Size (LxWxH)
25.6 in x 20 in x 11.8 in
650 mm x 508 mm x 300 mm
---
About the NANUK 955
Built to organize, protect, carry and survive tough conditions, the NANUK 955 waterproof hard case is impenetrable and indestructible with a lightweight, tough NK-7 resin shell and it's PowerClaw superior latching system. With NANUK's exclusive locking and latching system, your case stays shut and secured until you are ready to open it.
The NANUK 955 includes four (4) powerful latches.
At 22 inches long and nearly 10 inches deep, the NANUK 955 can store a whole lot of your essentials. The NANUK 955 hard case offers the maximum level of protection for all of your personal and professional equipment.
This protective case adds the convenience of wheels to make it much easier to travel with your photo gear, video gear, audio gear, industrial equipment, outdoor gear and much more! Three soft-grip handles make this wheeled case one of the most convenient on the market.
The 955's polyurethane wheels withstand rough terrain while the one-handed retractable handle offers unparalleled usability.
No matter where you go, you're guaranteed a smooth ride. For total equipment protection, look no further than the NANUK 955 case with retractable two-stage handle and super-smooth polyurethane wheels to get your gear safely and comfortably from point A to point B.
The NANUK 955 protective case comes with three (3) soft grip and ergonomic handles to make it easy to transport.
It also features stainless steel hardware and integrated springs to keep the handles out of harm's way when traveling or during shipping. This transport case is also equipped with an automatic pressure release valve and an integrated bezel system to accommodate custom panels without needing to drill holes so the case stays watertight.
This MIL-Spec injection molded case is backed by a lifetime warranty. Inside, products can be secured with cubed foam, custom foam, padded dividers or the case can be purchased empty.
Specifications
Exterior Size (LxWxH)
25.6 in x 20 in x 11.8 in
650 mm x 508 mm x 300 mm
Interior Size (LxWxH)
22 in x 17 in x 10.2 in
559 mm x 432 mm x 259 mm
Weight (Empty)
18.4 lb | 8.16 kg
Base Depth
8.1 in | 206 mm
Temperature Range
Min -20°F (-29°C ) | Max 140°F (60°C)
Max Buoyancy
140 lb | 64 kg
Material
Lightweight NK-7 resin
Warranty
Lifetime warranty & 30-day satisfaction warranty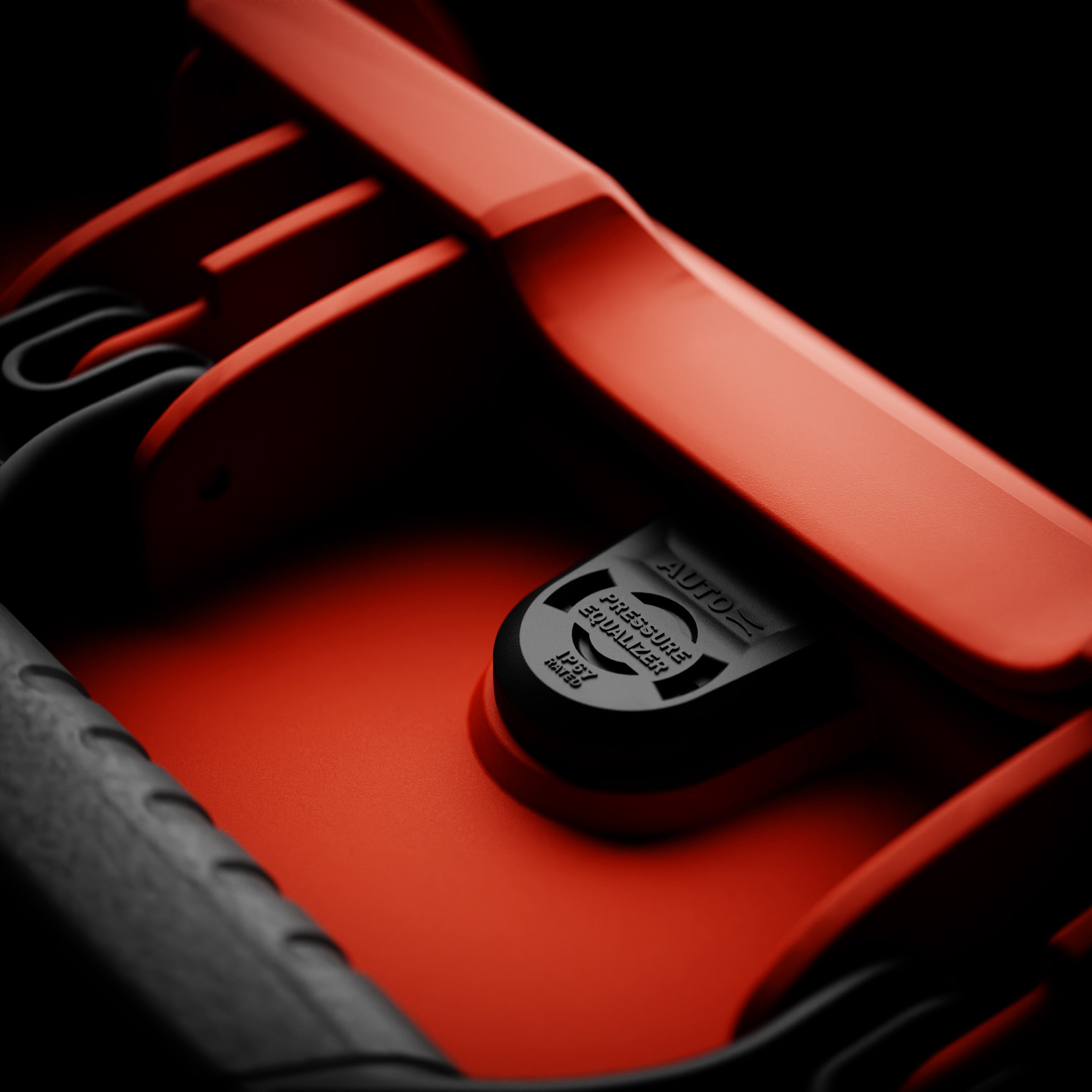 Automatic Pressure Release Valve
Keep your case from sealing shut. Automatically.
Changes in altitude, temperature, humidity and geographic location create a "vacuum lock" which can effectively seal a case shut. NANUK's integrated auto-pressure valve equalizes this atmospheric pressure difference. Using state-of-the-art technology, the micro vent allows air to pass through while preventing water from entering.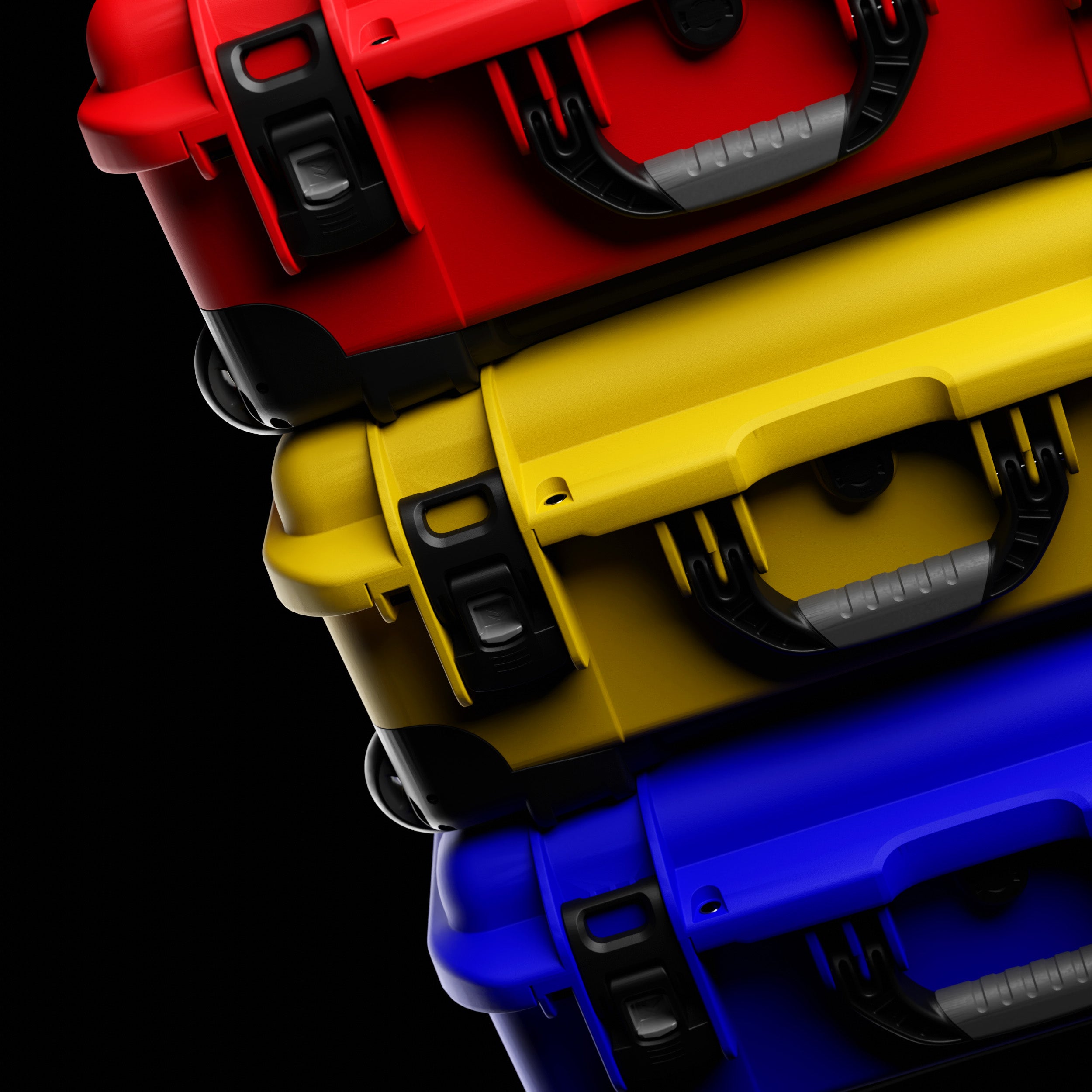 Design & Colors
Stand out with a unique design and color selection.
Rounded corners and chamfered edges merge with strong character lines to deliver a design that is as sleek and modern as it is tough and reliable. Be it for aesthetic preference or more practical purposes, color choice is an important feature for many NANUK users - choose from up to nine colors depending on the case.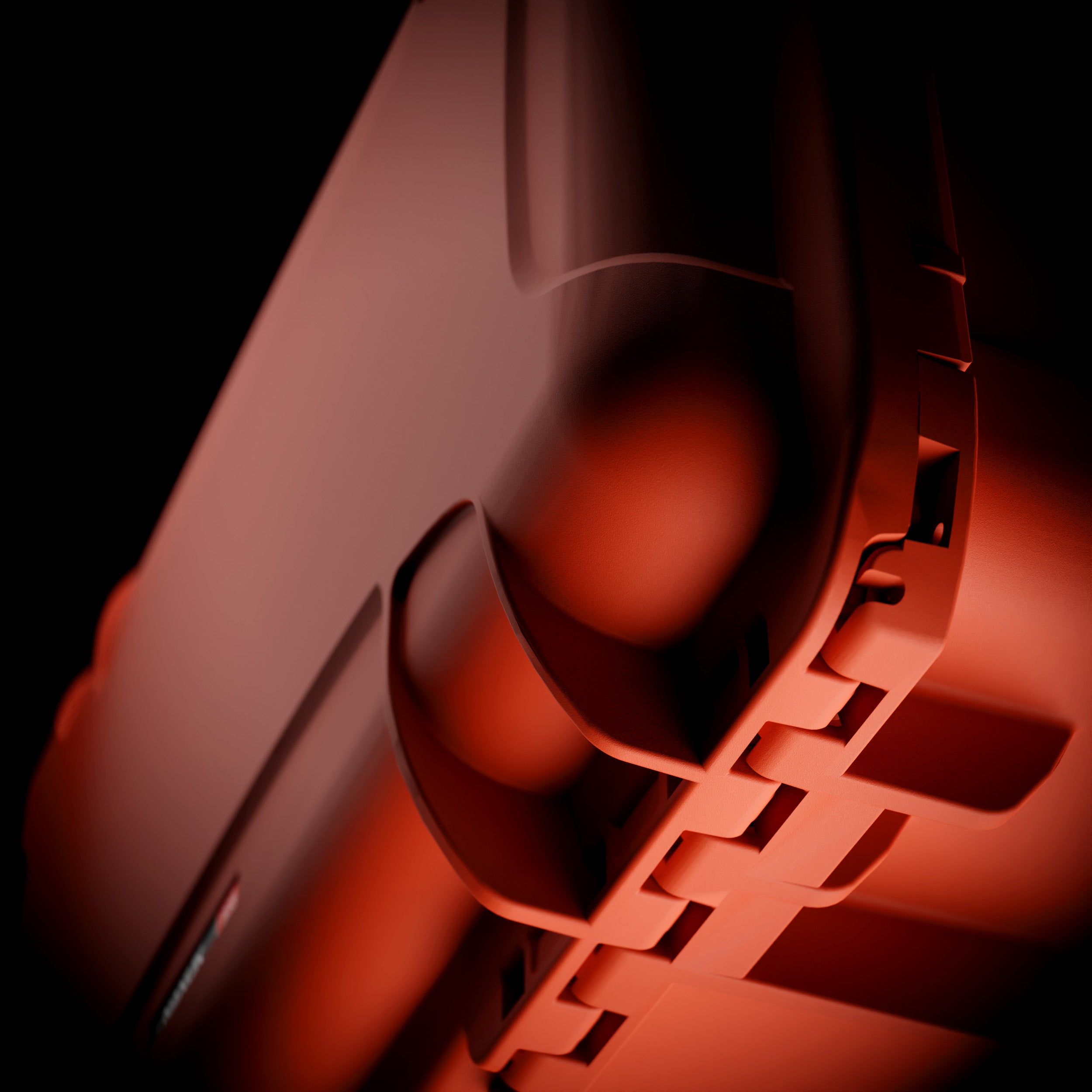 Indestructible & Lightweight NK-7 Resin
Get High-Impact Protection with a fraction of the weight.
Impact-resistant, lightweight, and armed with an NK-7 resin body, this NANUK case is designed with rounded corners, thick, strong walls, and oversized details. No matter what nature throws its way, NANUK is built to survive. This NANUK is shock-absorbent to prevent damage to the case and, more importantly, to the valuable contents.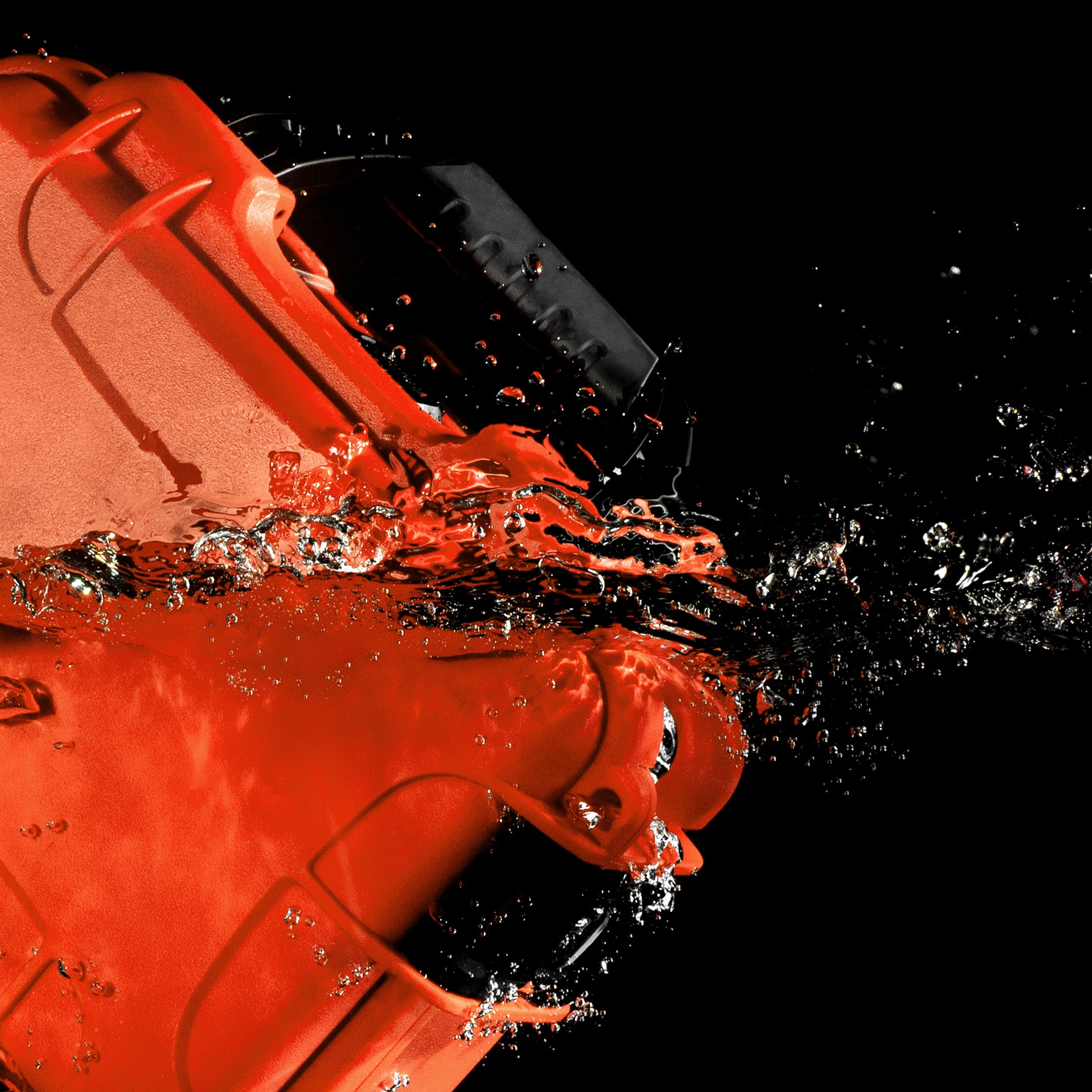 IP67 Waterproof & Dustproof
Go where no case has gone before.
NANUK protective cases were primarily designed for front line protection, search and rescue missions, first responders, military, industrial, marine and diving uses. The professionals that rely on NANUK cases require a reliable, waterproof solution which resists deformation and fatigue. NANUK ensures a long-lasting, watertight seal - nothing gets in – nothing!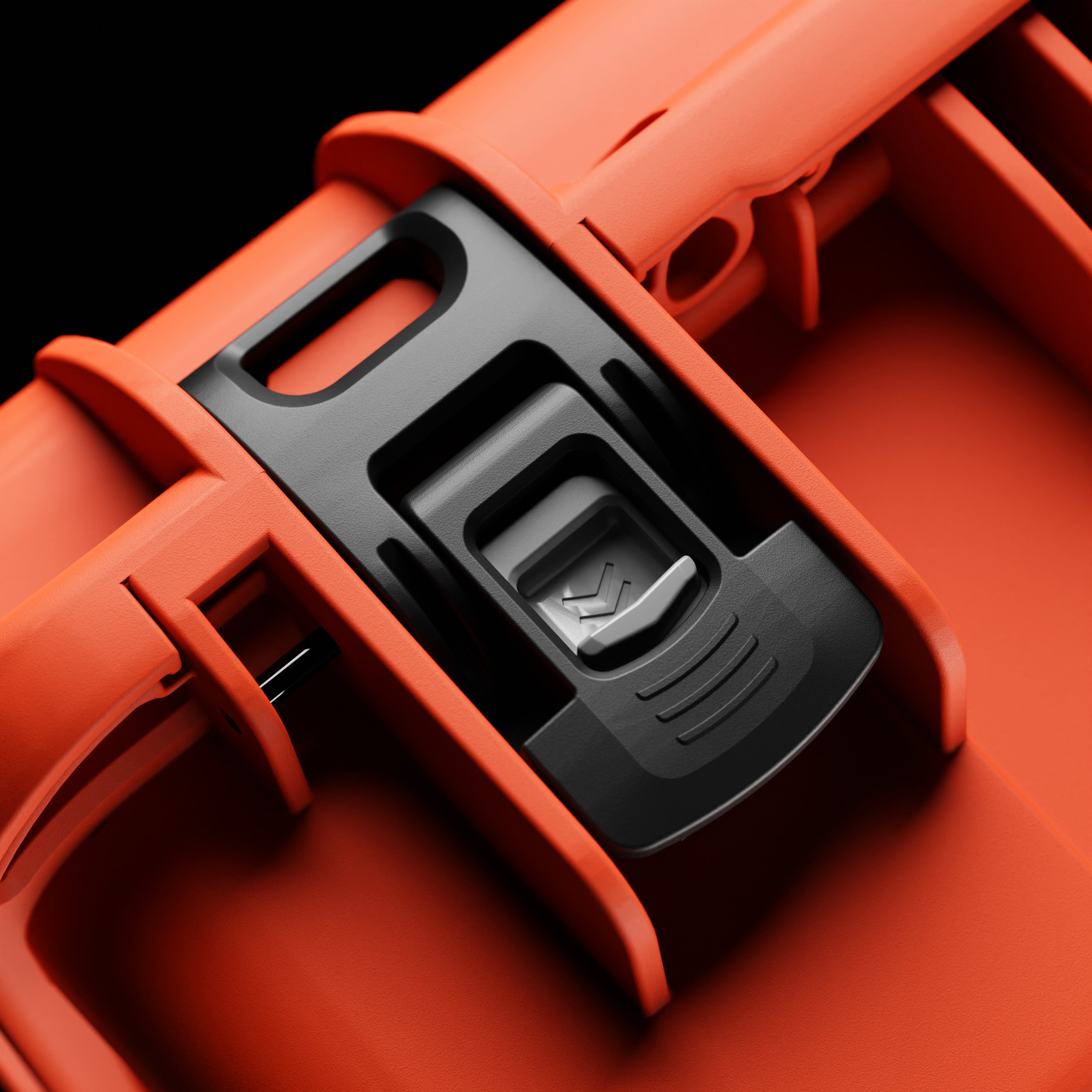 PowerClaw Superior Latching System
Close with confidence. Open with ease.
Ensuring that your smaller gear stays well protected from the elements, this NANUK case's patented PowerClaw latching system uses compressive force and triple action to clamp your case tight. Integrated slide locks offer added security, preventing your case from opening during transport or if it's dropped. The super tough nylon construction and stainless-steel hardware ensure that your important items stay safe in your NANUK waterproof case no matter where your journey takes you.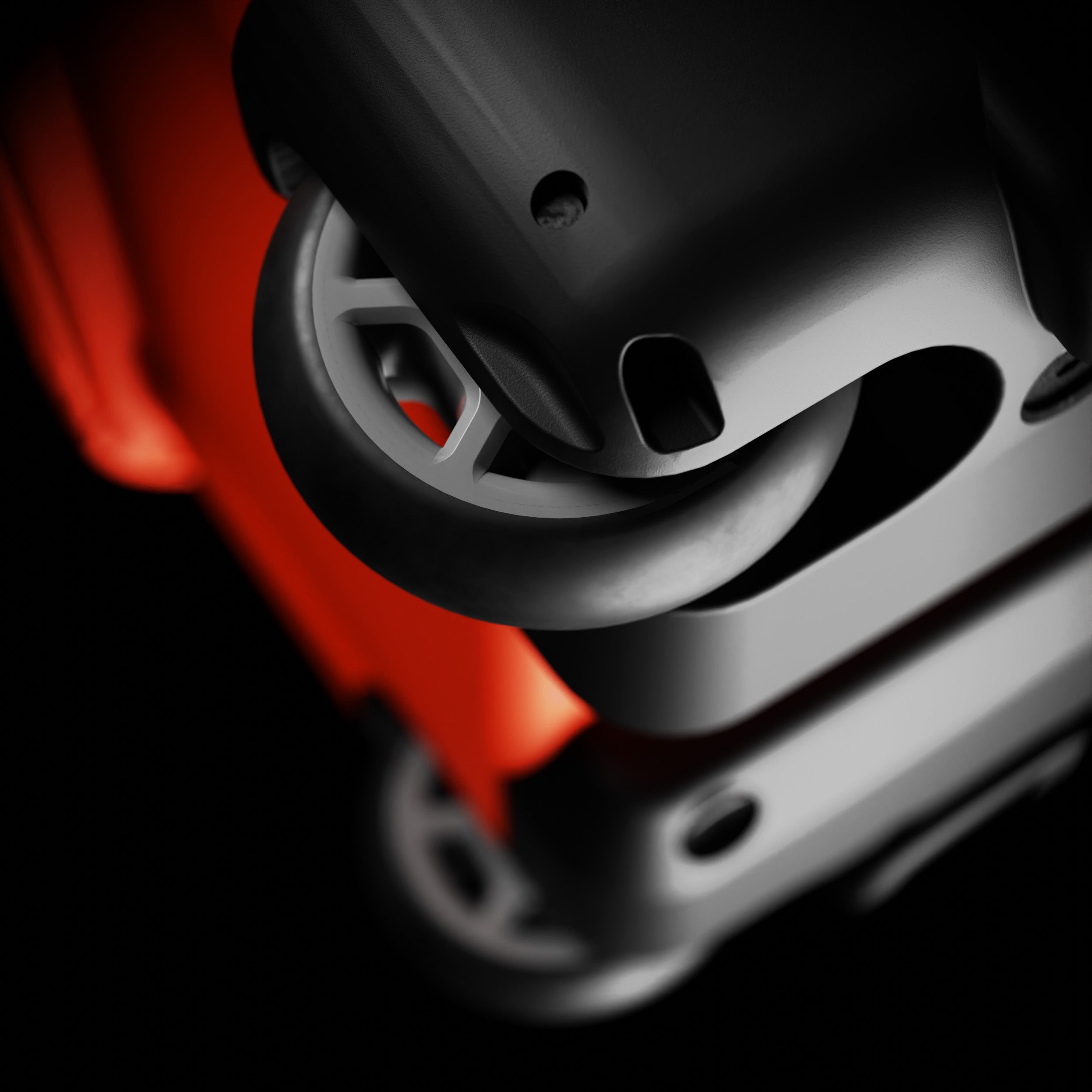 Polyurethane Wheels
Smooth & Silent rolling on any surface
Smooth mobility is a major advantage, especially when transporting cumbersome equipment. This NANUK case features polycarbonate wheels molded with polyurethane. Similar to what you'd find on rollerblades, these wheels, along with their sealed stainless steel bearings, ensure a quiet, effortless trip over a multitude of terrains and through lots of weather conditions.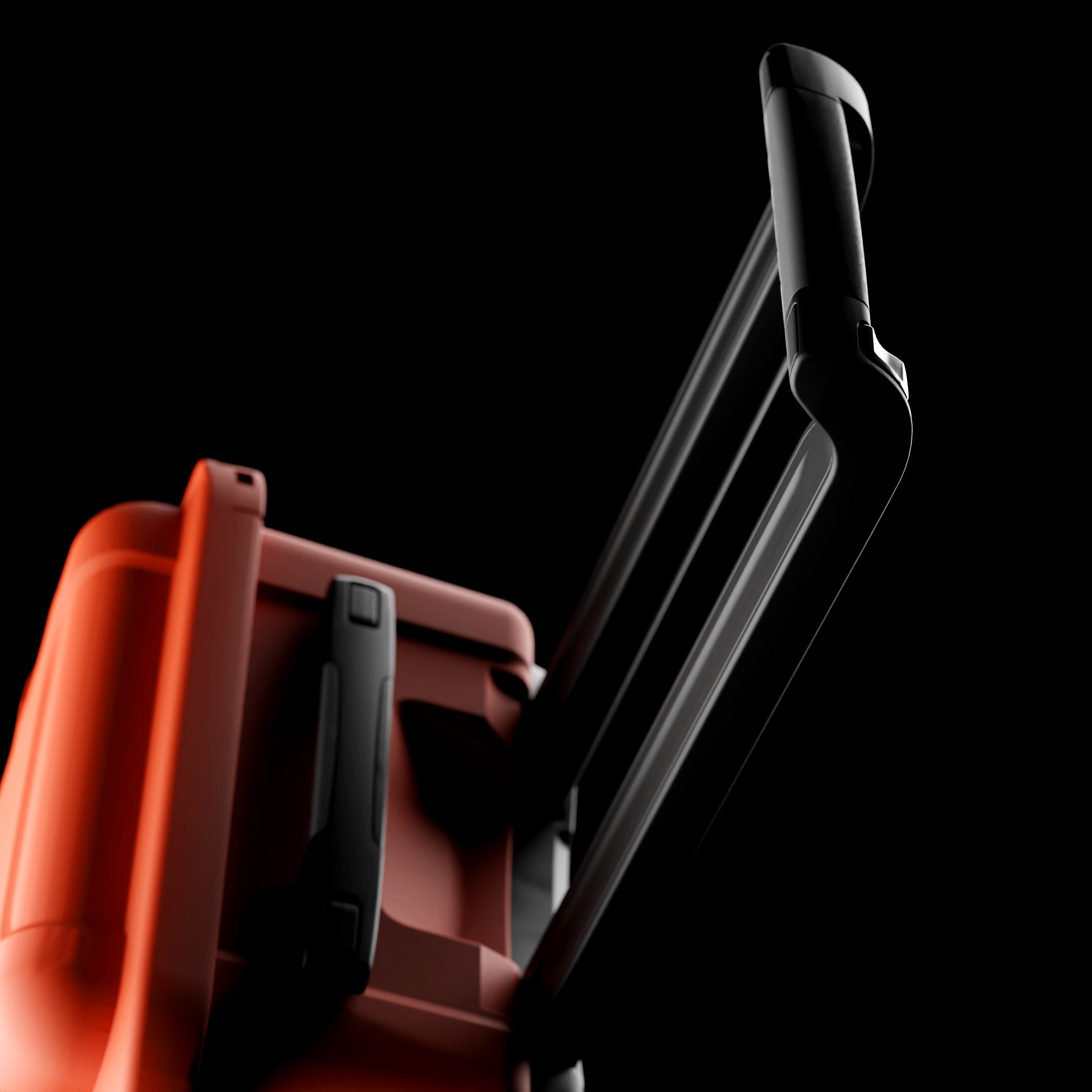 2-Stage Retractable Handle
A Retractable Handle Fitted for Smalls & Talls
Hassle-free transport comes courtesy of NANUK's two-stage retractable handle. Posture-friendly, the handle can be adjusted to two different heights and offers easy, one-handed open and close with its quick-release button.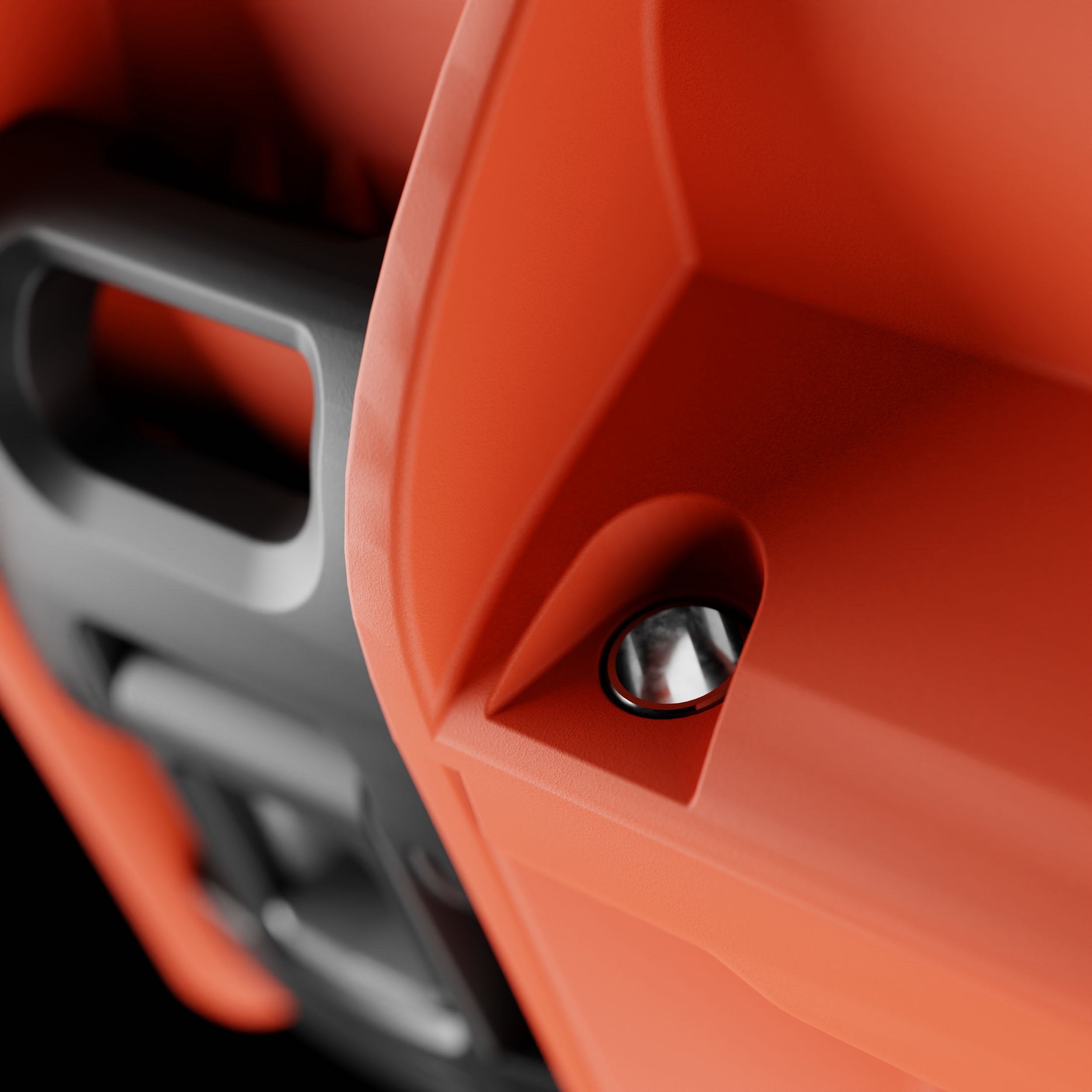 Lid Stay & Reinforced Metal Padlock Holes
Keep the case from closing on your hands plus some added security
NANUK comes loaded with innovative features. All models have integrated lid stays molded into the hinge that keeps the case lid open when you need it to stay open which means no more pinched fingers. Available on this NANUK case is reinforced metal padlock holes that let you lock down your gear so you can carry and protect your valuables with confidence.
Specifications

Specifications

Exterior Size (LxWxH)

25.6 in x 20 in x 11.8 in

650 mm x 508 mm x 300 mm

Interior Size (LxWxH)

22 in x 17 in x 10.2 in

559 mm x 432 mm x 259 mm

Weight (Empty)

18.4 lb | 8.16 kg

Base Depth

8.1 in | 206 mm

Temperature Range

Min -20°F (-29°C ) | Max 140°F (60°C)

Max Buoyancy

140 lb | 64 kg

Material

Lightweight NK-7 resin

Warranty

Lifetime warranty & 30-day satisfaction warranty
Certifications

ASTM D-4169 DC-18 Rainfall

ASTM D-4169 DC-18 Vibration

ASTM D-4169 DC-18 Drop Test

ATA Specification 300 - Category 1 Impact

IP6X Ingress Protection - Dustproof

IPX7 Ingress Protection - Waterproof
Reviews

Great case

My third case and finally it will be my last
Great size wellbuilt. Much better quality than the other cases I had

Best projector case ever!

I often need to carry my projector with me to various meetings around the country and in the past have just packed clothes around it in my checked luggage and crossed my fingers that it would arrive safely. I recently was told to try a protective case instead and started looking for a good brand. After reviewing prices and ratings for several different companies I settled with Nanuk and the 955 was the perfect size! It hasn't disappointed! Thanks for a great product!

Exactly what I wanted. Much better than Pelican

Hello

hello, good evening, unfortunately I cannot give a good opinion since I ordered my suitcase a month ago and it has not arrived.

perfect for shipping guitar amps

the cases are well built and because they are not made of wood, but just as strong you can travel with them as an added suitcase for plane travel.

Checks all the Boxes

This case is simply amazing from the build quality to the ergonomics. The 955 holds all my essential gear and then some. From Nikon Z to GoPro, 24-70mm to 150-600mm, plus flashes, accessories, etc.

The inserts are well worth the money. The padded dividers keep everything compartmentalized and the lid organizer is fantastic for hold all your smaller item. It fits all my GoPro gear no problem.

The build quality is impressive. Great locks, handle and wheels are strong and a must. This baby gets heavy once it's loaded. The main gasket is well thought out. Because of the locking system they compress for a water tight seal. The handle is strong and extends/desends nicely.

On a Special note; Purchase and shipping was a breeze. I even asked if they could send it out ASAP for a shoot I had the following week. I purchased it in the evening and they had it ready to go for shipping with a tracking number the next morning. Totally nailed the day I wanted it to arrive on! They didn't have to do that as it was short notice but they did and earned my respect and future patronage.

If you're looking for a solid well thought out case to carry your important gear this is it.

To Nanuk,
Only one improvement would be nice. If you molded in some loops on the sides for compression straps. That would be really be handy for strapping a tripod or other long gear on the top. This way moving from car to shoot or whatever takes one less thing out of your hands. It's a small but one more thing to set you apart from the competition.

Anyways, Thanks guys. You will be my first stop when looking for cases from here on. -TSB

The only down side is the small wheels don't roll well in the rocks. But i knew that while bying it and after rolling in the sand the wheel still feels new.