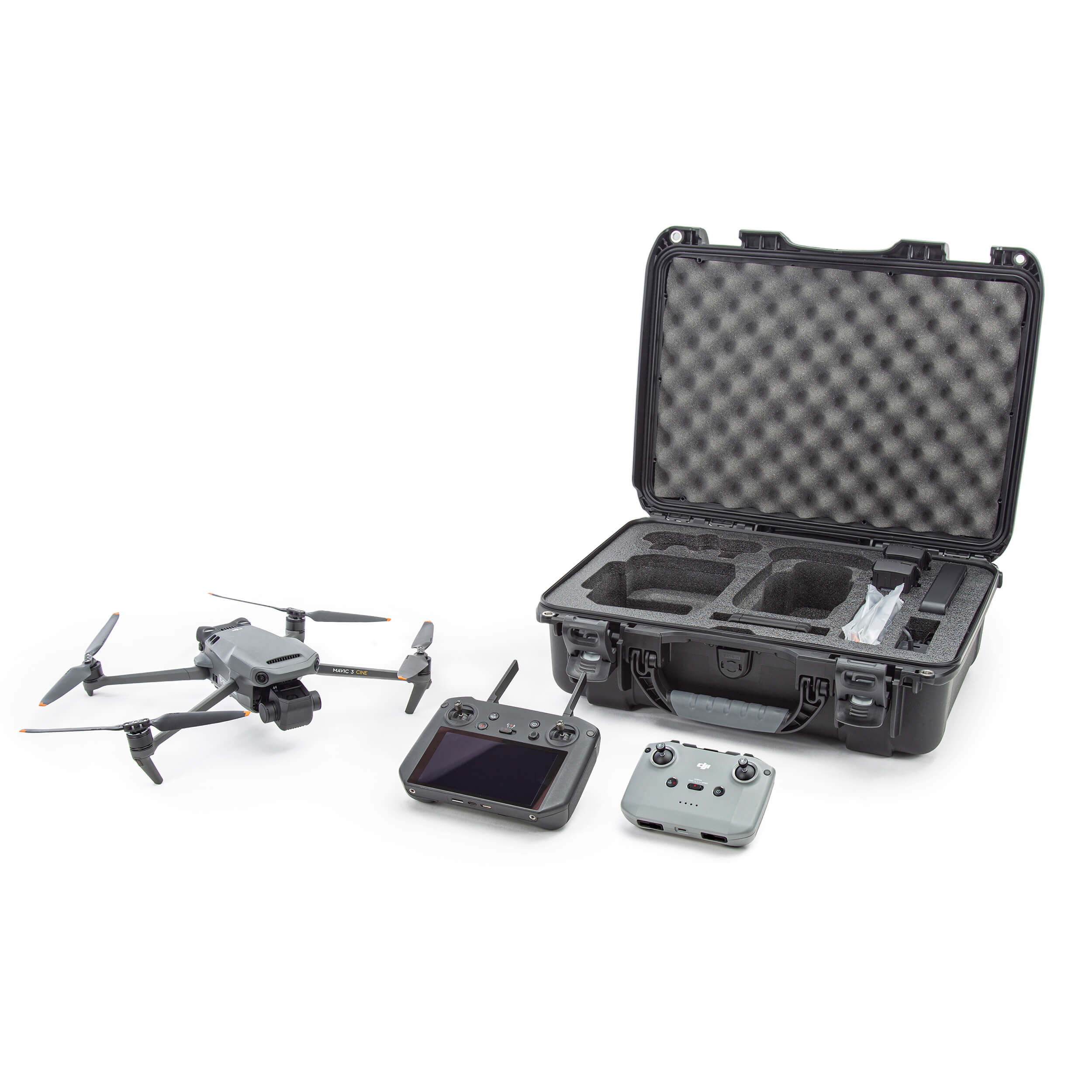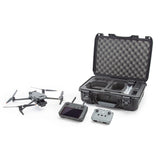 NANUK 925 for DJI™ Mavic 3 Fly More / Cine Premium Combo
---
---
About the NANUK 925 for DJI™ Mavic 3 Fly More / Cine Premium Combo
The NANUK 925 Waterproof Protective Case for DJI™ MAVIC 3 FLY MORE/CINE PREMIUM COMBO was built to organize, protect and carry. (Fits Mavic 3, Mavic 3 Classic and Mavic 3 Cine) The closed-cell high-quality foam is pre-cut to fit your D... Read more
---
Interior Size (LxWxH)
17 in x 11.8 in x 6.4 in
432 mm x 300 mm x 163 mm
Exterior Size (LxWxH)
18.7 in x 14.8 in x 7 in
475 mm x 376 mm x 178 mm
---
NANUK 925 for DJI™ Mavic 3 Fly More / Cine Premium Combo
About the NANUK 925 for DJI™ Mavic 3 Fly More / Cine Premium Combo
The NANUK 925 Waterproof Protective Case for DJI™ MAVIC 3 FLY MORE/CINE PREMIUM COMBO was built to organize, protect and carry. (Fits Mavic 3, Mavic 3 Classic and Mavic 3 Cine)
The closed-cell high-quality foam is pre-cut to fit your DJI™ MAVIC 3 FLY MORE or CINE PREMIUM COMBO.
The clever design holds the MAVIC 3 Drone with storage cover installed, the RC-N1 Remote Controller, the RC PRO Remote Controller, two (2) additional Intelligent Flight Batteries, the 65W portable Charger and Charging Hub, two (2) ND Filter sets, extra Propellers, spare Control Sticks, multiple Cables and many other accessories securely.
Equipped with a waterproof and indestructible NK-7 resin shell and PowerClaw superior latches, photographers, videographers, drone pilots, and enthusiasts trust NANUK to protect their DJI™ Mavic 3 Fly More or Cine Premium Combo.
Protect your investment.
Specifications
Exterior Size (LxWxH)
18.7 in x 14.8 in x 7 in
475 mm x 376 mm x 178 mm
Interior Size (LxWxH)
17 in x 11.8 in x 6.4 in
432 mm x 300 mm x 163 mm
Weight (Empty)
6.2 lb | 2.8 kg
Base Depth
4.3 in | 108 mm
Temperature Range
Min -20°F (-29°C ) | Max 140°F (60°C)
Max Buoyancy
53 lb | 24 kg
Material
Lightweight NK-7 resin
Warranty
Lifetime warranty & 30-day satisfaction warranty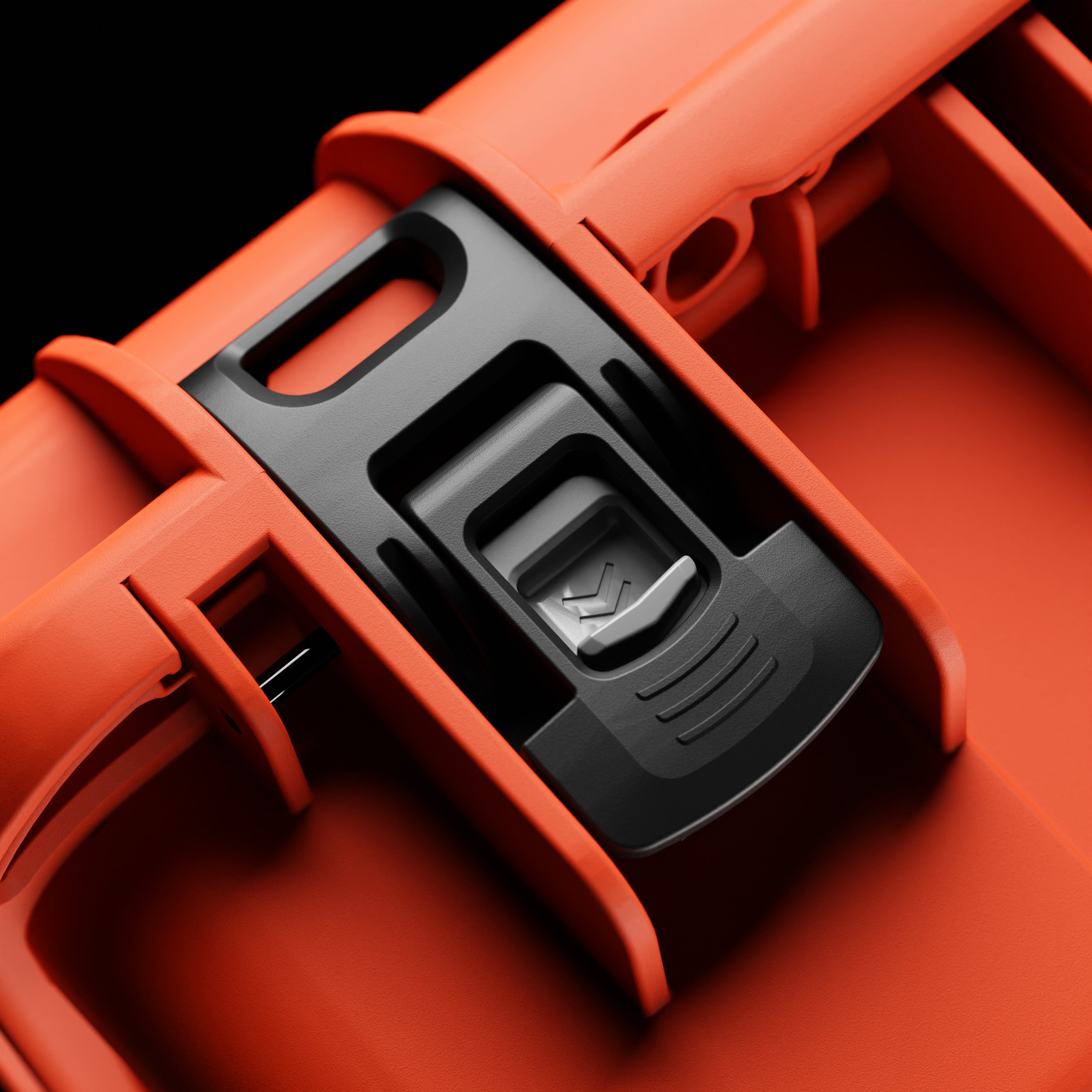 PowerClaw Superior Latching System
Close with confidence. Open with ease.
Ensuring that your smaller gear stays well protected from the elements, this NANUK case's patented PowerClaw latching system uses compressive force and triple action to clamp your case tight. Integrated slide locks offer added security, preventing your case from opening during transport or if it's dropped. The super tough nylon construction and stainless-steel hardware ensure that your important items stay safe in your NANUK waterproof case no matter where your journey takes you.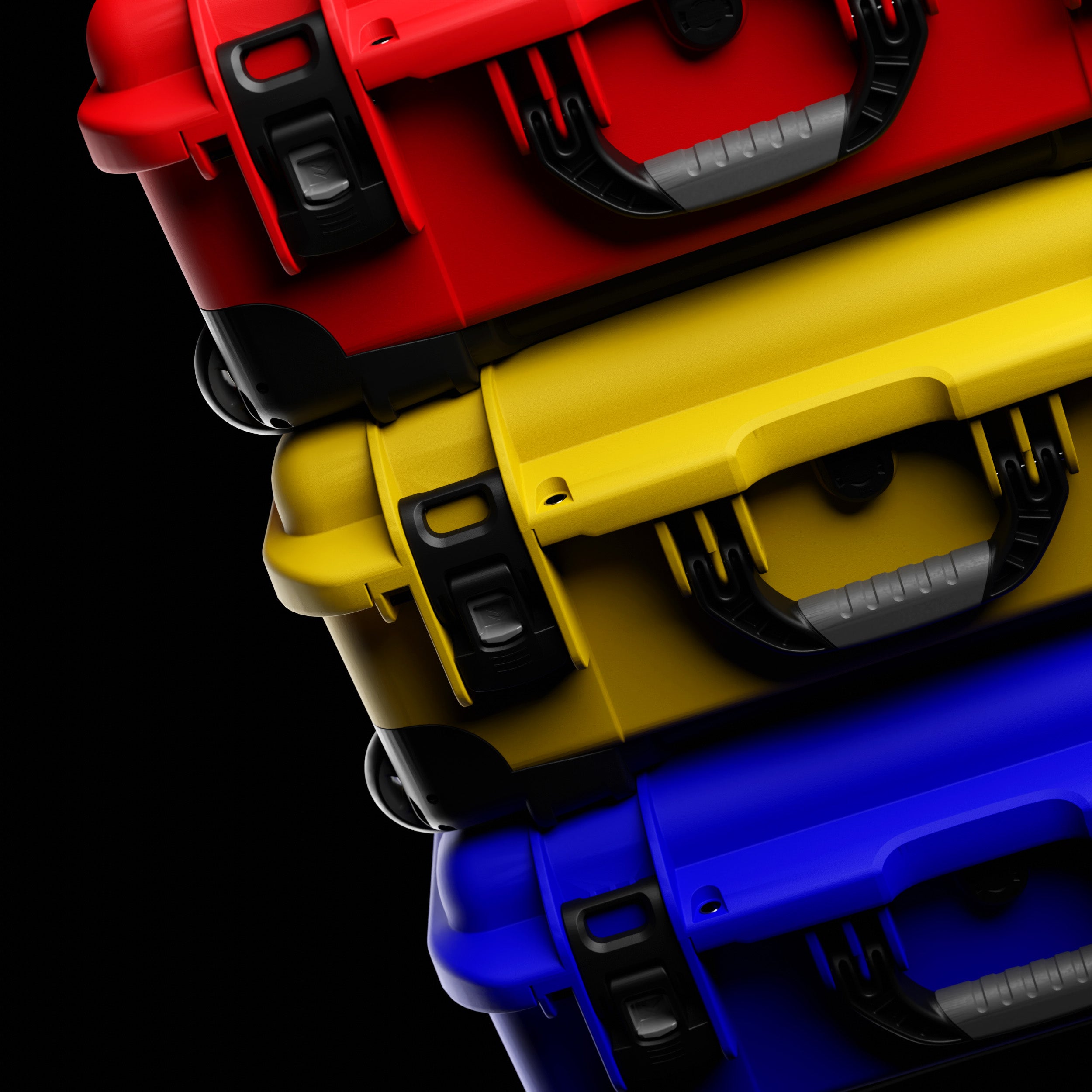 Design & Colors
Stand out with a unique design and color selection.
Rounded corners and chamfered edges merge with strong character lines to deliver a design that is as sleek and modern as it is tough and reliable. Be it for aesthetic preference or more practical purposes, color choice is an important feature for many NANUK users - choose from up to nine colors depending on the case.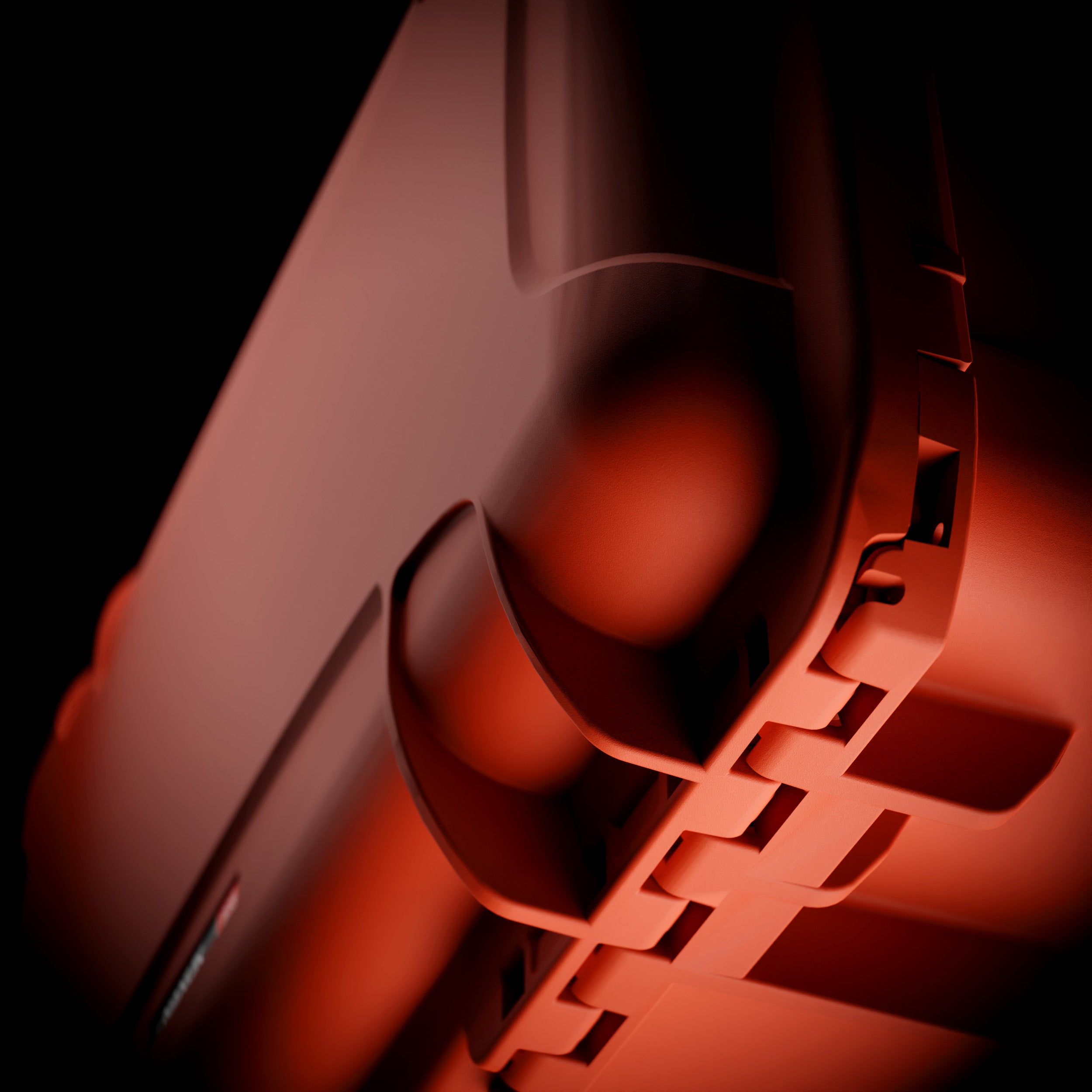 Indestructible & Lightweight NK-7 Resin
Get High-Impact Protection with a fraction of the weight.
Impact-resistant, lightweight, and armed with an NK-7 resin body, this NANUK case is designed with rounded corners, thick, strong walls, and oversized details. No matter what nature throws its way, NANUK is built to survive. This NANUK is shock-absorbent to prevent damage to the case and, more importantly, to the valuable contents.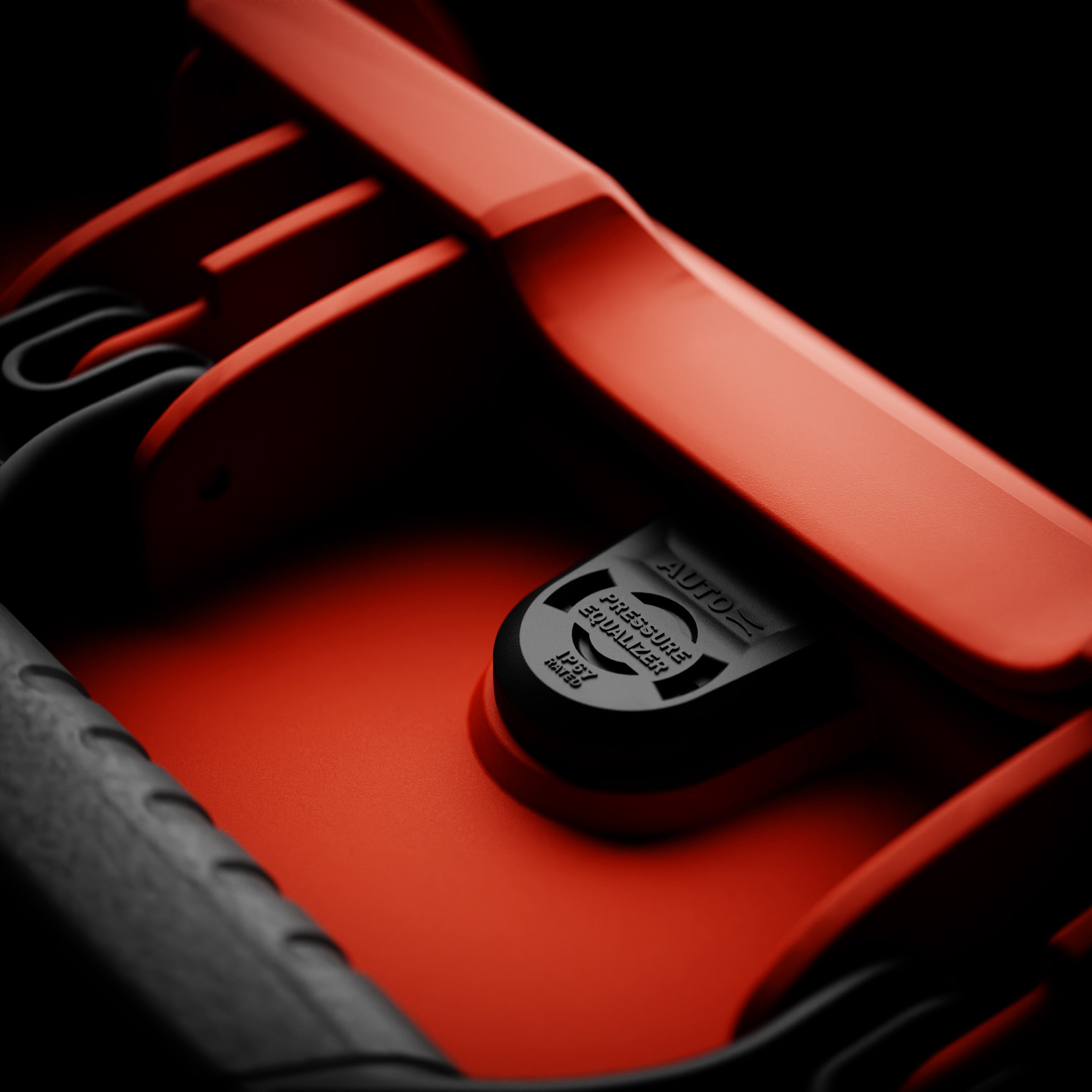 Automatic Pressure Release Valve
Keep your case from sealing shut. Automatically.
Changes in altitude, temperature, humidity and geographic location create a "vacuum lock" which can effectively seal a case shut. NANUK's integrated auto-pressure valve equalizes this atmospheric pressure difference. Using state-of-the-art technology, the micro vent allows air to pass through while preventing water from entering.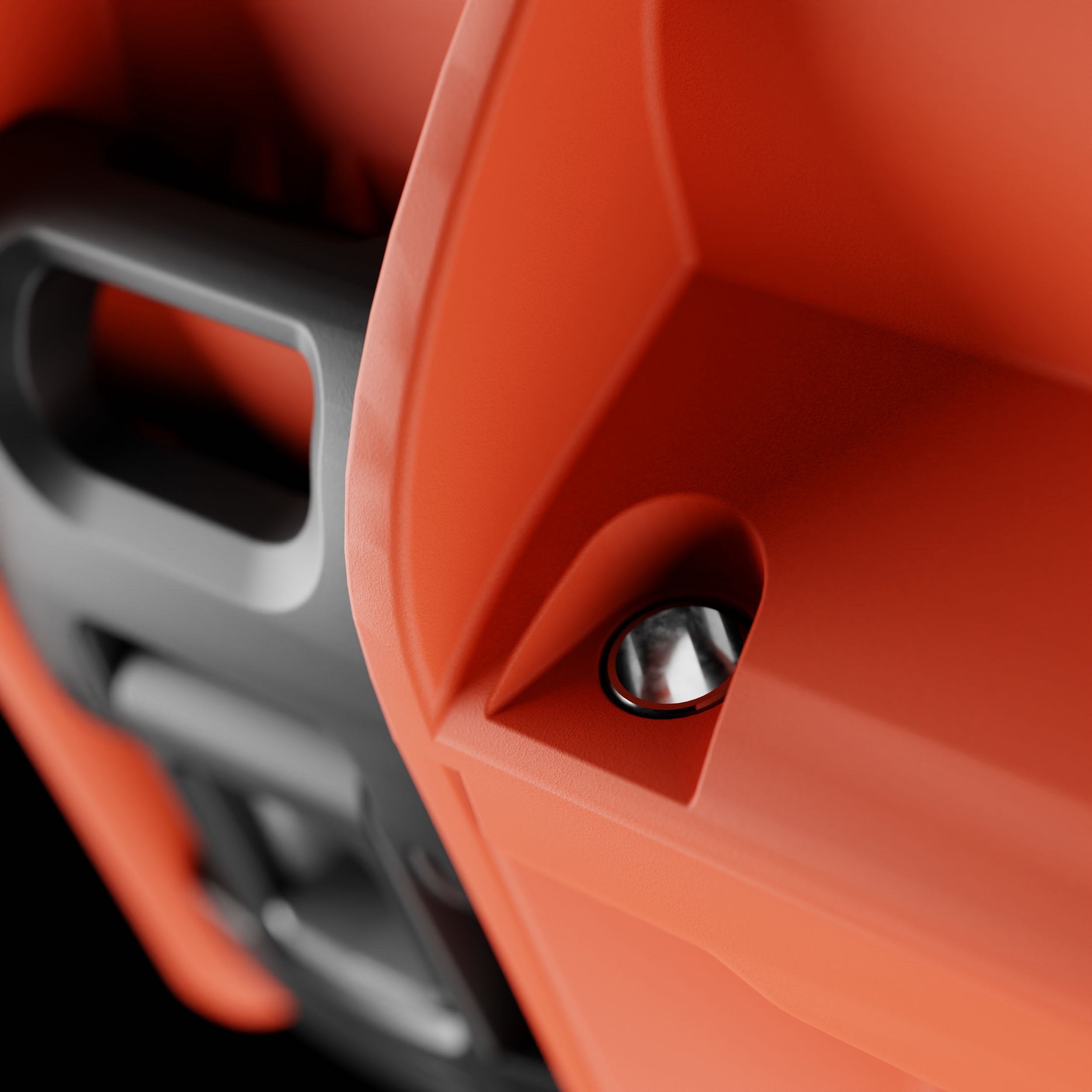 Lid Stay & Reinforced Metal Padlock Holes
Keep the case from closing on your hands plus some added security
NANUK comes loaded with innovative features. All models have integrated lid stays molded into the hinge that keeps the case lid open when you need it to stay open which means no more pinched fingers. Available on this NANUK case is reinforced metal padlock holes that let you lock down your gear so you can carry and protect your valuables with confidence.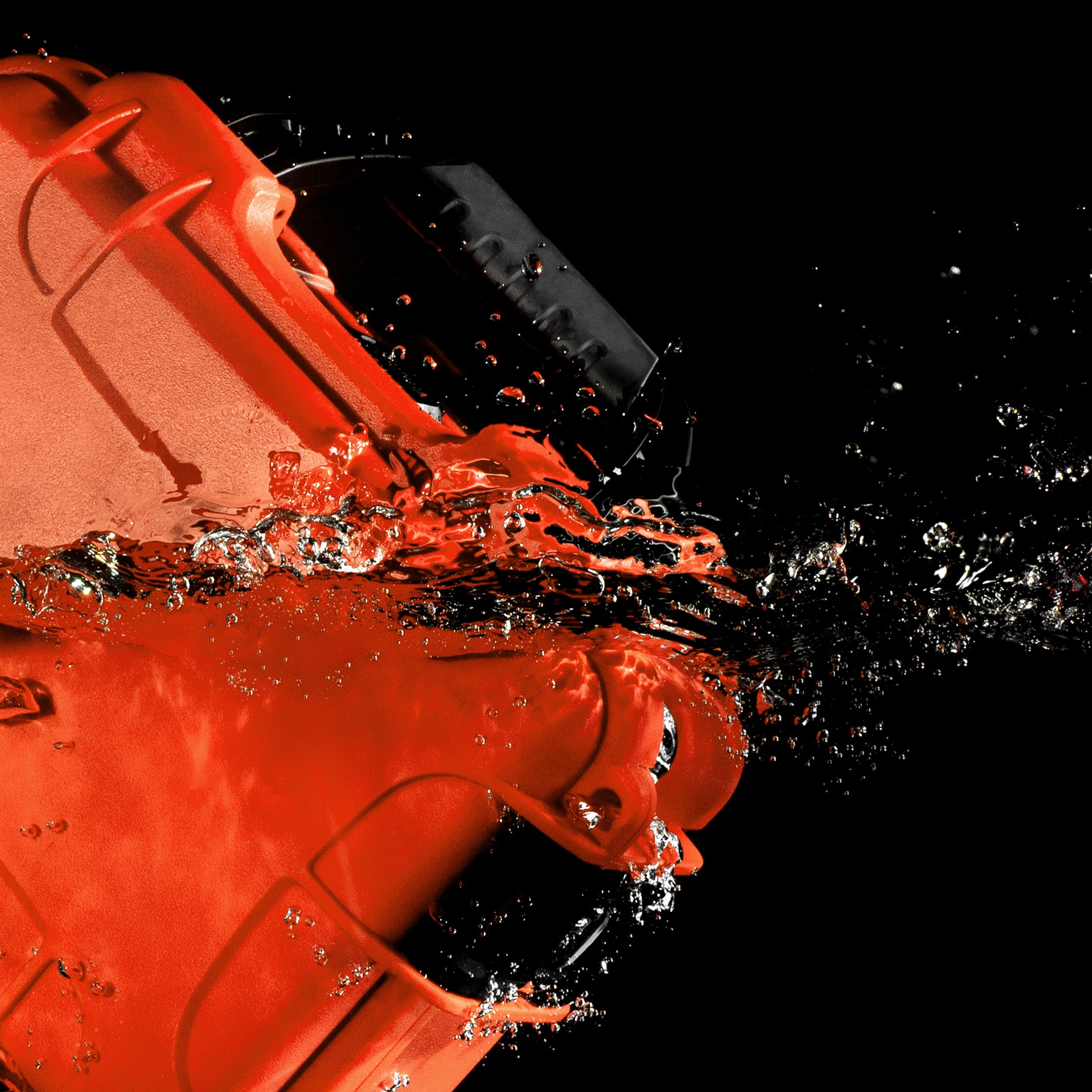 IP67 Waterproof & Dustproof
Go where no case has gone before.
NANUK protective cases were primarily designed for front line protection, search and rescue missions, first responders, military, industrial, marine and diving uses. The professionals that rely on NANUK cases require a reliable, waterproof solution which resists deformation and fatigue. NANUK ensures a long-lasting, watertight seal - nothing gets in – nothing!
Specifications

Specifications

Exterior Size (LxWxH)

18.7 in x 14.8 in x 7 in

475 mm x 376 mm x 178 mm

Interior Size (LxWxH)

17 in x 11.8 in x 6.4 in

432 mm x 300 mm x 163 mm

Weight (Empty)

6.2 lb | 2.8 kg

Base Depth

4.3 in | 108 mm

Temperature Range

Min -20°F (-29°C ) | Max 140°F (60°C)

Max Buoyancy

53 lb | 24 kg

Material

Lightweight NK-7 resin

Warranty

Lifetime warranty & 30-day satisfaction warranty
Certifications

ASTM D-4169 DC-18 Rainfall

ASTM D-4169 DC-18 Vibration

ASTM D-4169 DC-18 Drop Test

ATA Specification 300 - Category 1 Impact

IP6X Ingress Protection - Dustproof

IPX7 Ingress Protection - Waterproof
Reviews

NANUK 925-TIGHT FIT

Love your cases, I've purchased several. This case for the DJI Mavic 3 Pro Cine was just a bit too snug for the rear of the craft to fit without some cutting of the foam.

Nanuk 925 for DJI MAVIC CLASSIC

Better than I expected.
Made it Canada and we'll made, tough case from fit to finish. All of my drones accessories including the drone itself fit well with some room to spare.
I would highly recommend this case. Definitely worth looking at before you purchase any other cases from other manufacturers.

Outstanding!

I needed a hard case for my Mavic 3 and the Nanuk 925 did not disappoint. I cannot say enough good about it and I know that my drone is protected. From here forward when I need a case for my drone I will put it in a Nanuk case. Next up is the Avata, it will be in a Nanuk case no doubt. Excellent in every way!

Case is fine

No problem with the case, I have had several over the years. Small problem did occur - but Nanuk took care of it (thank you).

Amazing Carrying Case!

Nanuk has always been my go to for keeping my drones safe. This is my second case I have purchased from them. The quality is fantastic and you get piece of mind that your equipment will be safe. The 925 model for the Mavic 3 has more than enough room for the fly more combo along with a slot for the RC Pro. Everything fits with room to spare. Why people would spend thousands on a drone but not a good way to store them is beyond me. Perfect for traveling, fits in an overhead bin. The foam cutouts are perfectly sized for every piece to hold them securely in place. Would always recommend Nanuk to anyone who wants the best they can get for their gear.

Excellent customer care resolving a minor defect

Would like to recognize the team at Nanuk for excellent customer care and service. Pascal and Anthony went above and beyond on a defective item I received for a lid organizer with my 925 drone case. Not only were they a pleasure to speak with but they were absolutely receptive to help assist and replace the issue without hesitation. Been using Nanuk for years and will continue to do so. Thank you for a quick and helpful response, top notch in both quality and customer care

Perfect for my needs

Great case for a Mavic 3 kit. Everything fits perfectly for the Cine bundle, and having a spot for an extra RC-N1 controller is a big plus. Good size, rugged, well laid out. May be more expensive than others, but I have no doubt it's worth it 100%.

Best case ever

I got the new case for the mavic 3 cine. Amazing fit and finish. I had one for the mavic 2 pro and I can see they made little changes to the case like a steel grommet where the lock goes and a longer handle. Shows they listen to their clients and improve. Best case ever. Highly recommend.